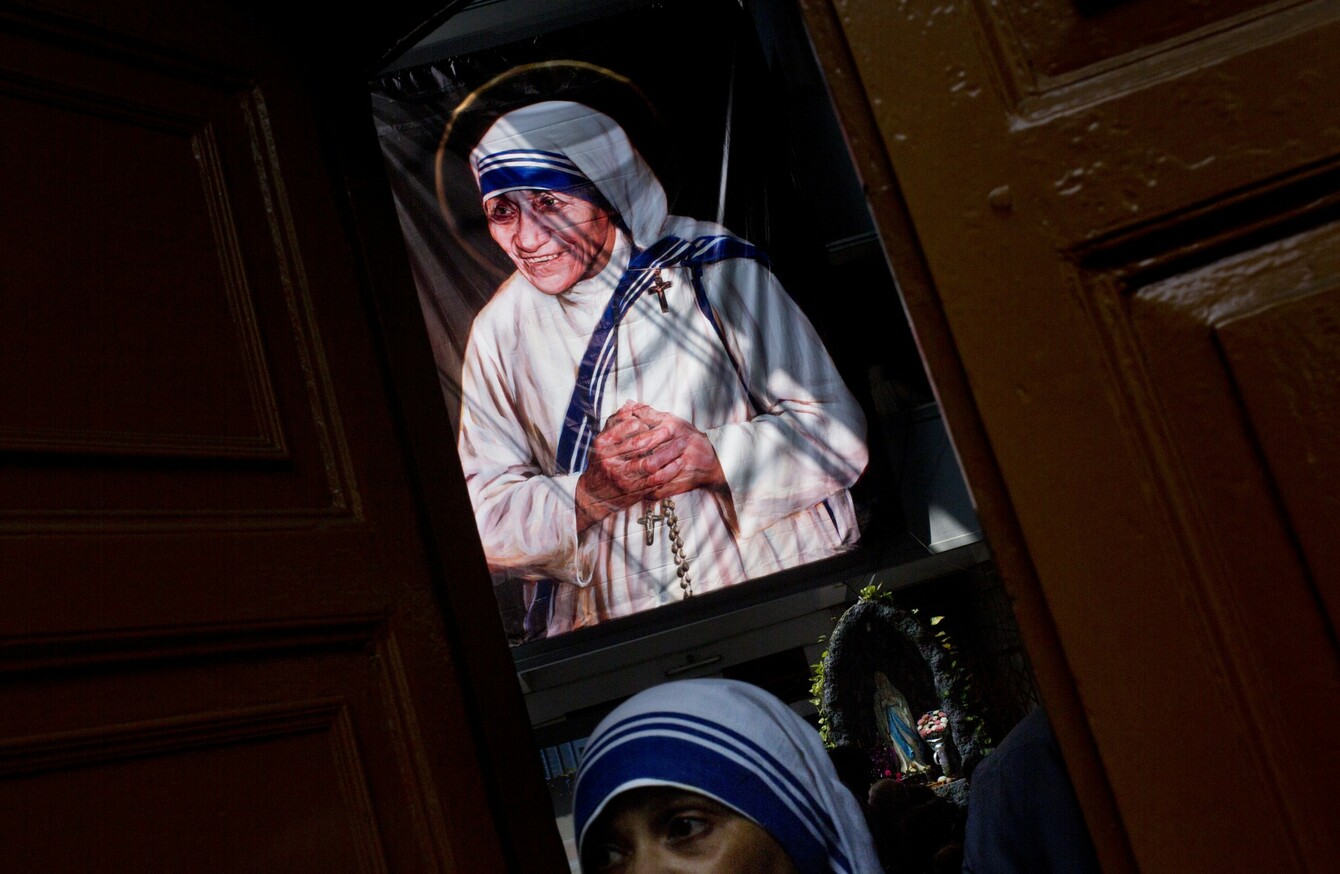 Image: AP/Press Association Images
Image: AP/Press Association Images
ALMOST TWO THIRDS of people believe that it was right that Mother Teresa was made a saint.
The nun was canonised on Sunday in front of about 100,000 pilgrims.
The findings of the poll are contained in a Claire Byrne Live/Amárach Research poll for TheJournal.ie that was carried out yesterday.
The respondents were asked: Do you think Mother Teresa should have been beatified (made a saint)?
The answers were as follows:
Yes: 62%
No 17%
Don't know: 21%
The canonisation ceremony came on the eve of the 19th anniversary of Teresa's death in Kolkata, where she spent nearly four decades working in the slums.
Archbishop Eamon Martin gave a homily at a Mass of Thanksgiving for Saint Teresa yesterday.
"In the canonisation of Mother Teresa, the Church is offering us a modern day 'model of holiness' or 'icon of mercy' – someone we can look to as an example and an encouragement for ourselves to 'do mercy', to 'be mercy', especially for those who are most rejected or forgotten in our world," said the Archbishop.
He added:
I am very grateful to the sisters of Saint Teresa's congregation, the Missionaries of Charity, who have lived and worked among us here in Armagh since 14 June 1996 when Mother and her sisters arrived here from Dublin to set up home at 17 Arthur's Villas, Armagh.