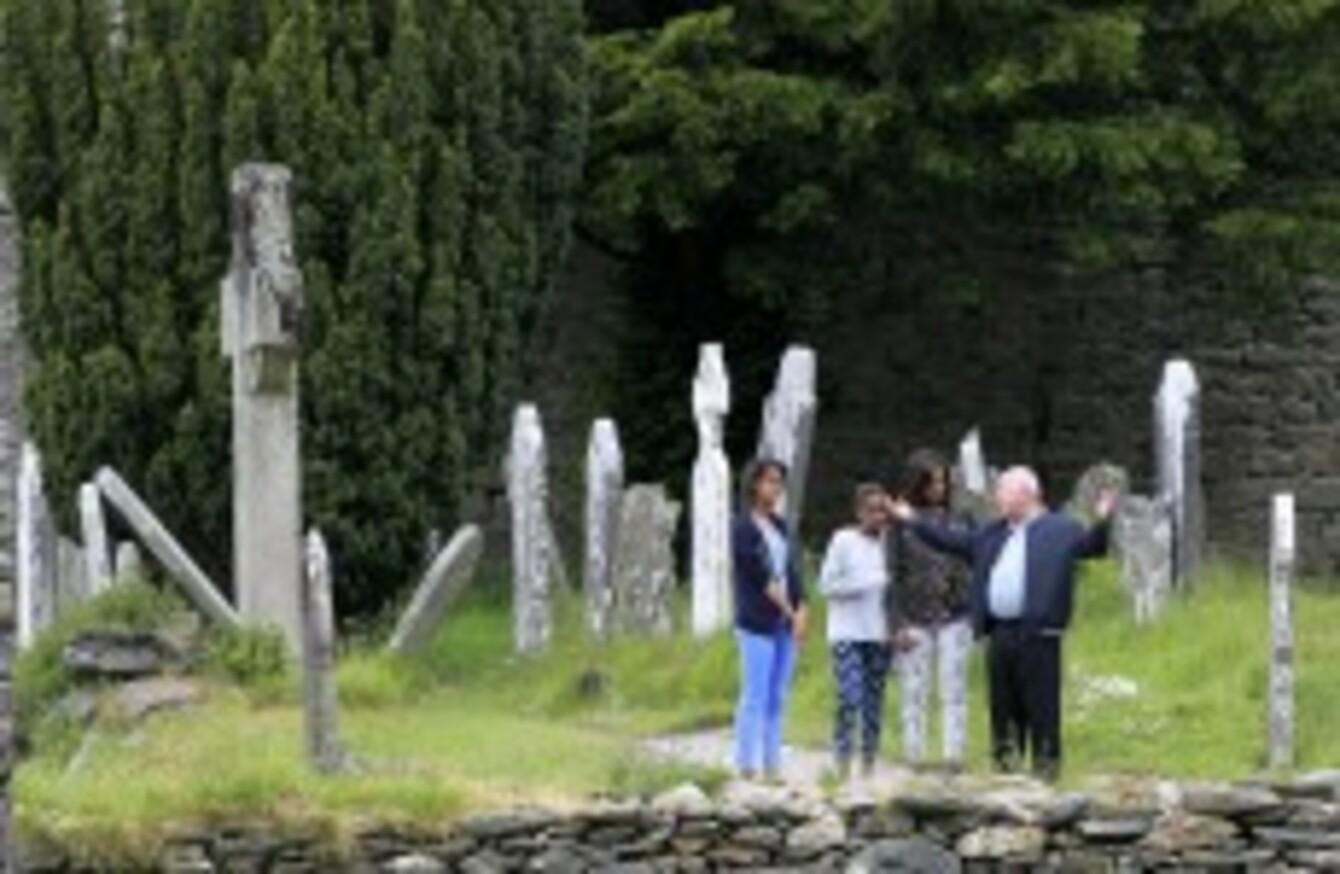 Image: Julien Behal/PA Wire
Image: Julien Behal/PA Wire
THE US FIRST Lady Michelle Obama and her two daughters Sasha and Malia paid a two-day visit to Ireland this week, while Barack Obama was busy in Enniskillen meeting world leaders at the G8 summit.
Parts of Dublin and Wicklow went into lock-down as the US secret service swarmed the area and put blockades and street restrictions in place, while Bono and his wife, Ali, took them out for some pub-grub in his local in Dalkey.
The three were also taken on a guided tour through the monastic site in the Wicklow Mountains National Park, visited Trinity College to view the Book of Kells and attended a special performance of Riverdance at the Gaiety Theatre.
Many welcomed the Obama ladies with opening arms, believing that their visit benefited Irish tourism. However, others, like TD Clare Daly criticised the govenment's handling of the visit and accused Enda Kenny of showing off Ireland "as a nation of pimps, prostituting ourselves in return for a pat on the head".
So, today we want to know: Do you think we went over-the-top when Michelle Obama and her daughters visited Ireland this week?