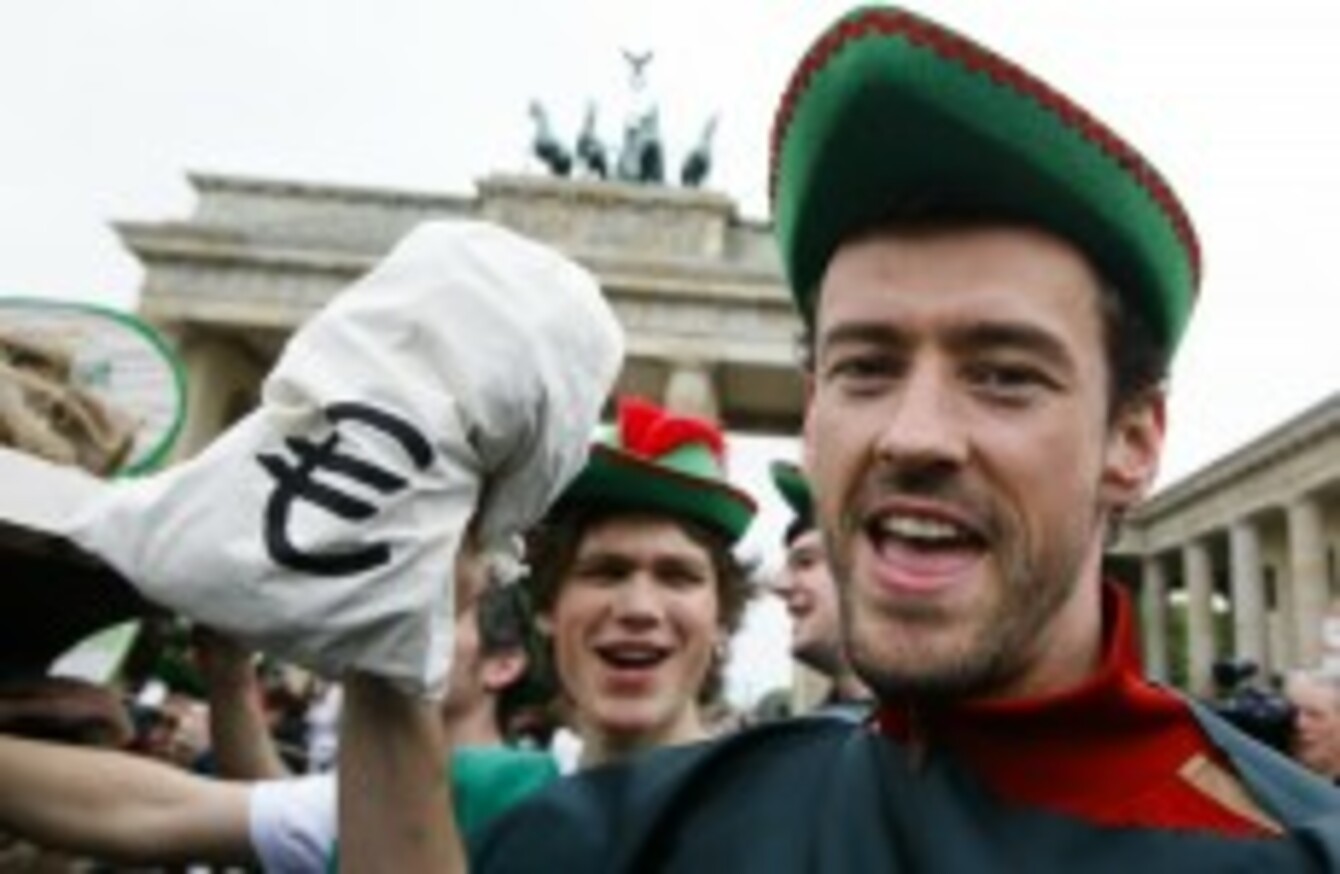 Image: Markus Schreiber/AP/Press Association Images
Image: Markus Schreiber/AP/Press Association Images
FRENCH PRESIDENT NICOLAS Sarkozy last night said he intended to impose a financial transaction tax – a so-called 'Robin Hood' tax – in his country later this year.
The levy on financial transactions – which France wants to set at around 0.1 per cent – has been the subject of much talk in recent months.
It is the idea of the economist James Tobin – hence the name 'Tobin Tax' – and in its current form it proposes a levy on currency market transactions as well as trading in shares, bonds and derivatives which would raise revenue for governments.
Sarkozy says he hopes the tax can raise €1 billion in revenue for France. In Ireland, the government has not committed to any similar measure -although Labour said in its election manifesto that it wanted the tax introduced at a United Nations level.
Many of those against the idea, unless imposed on a global level, think that such a tax could decimate jobs in the Irish financial sector – as banks and other financial institutions leave Dublin's IFSC for a city where they are not subject to the tax.
Today, we want to know: Do you think Ireland should unilaterally introduce a financial transaction tax?