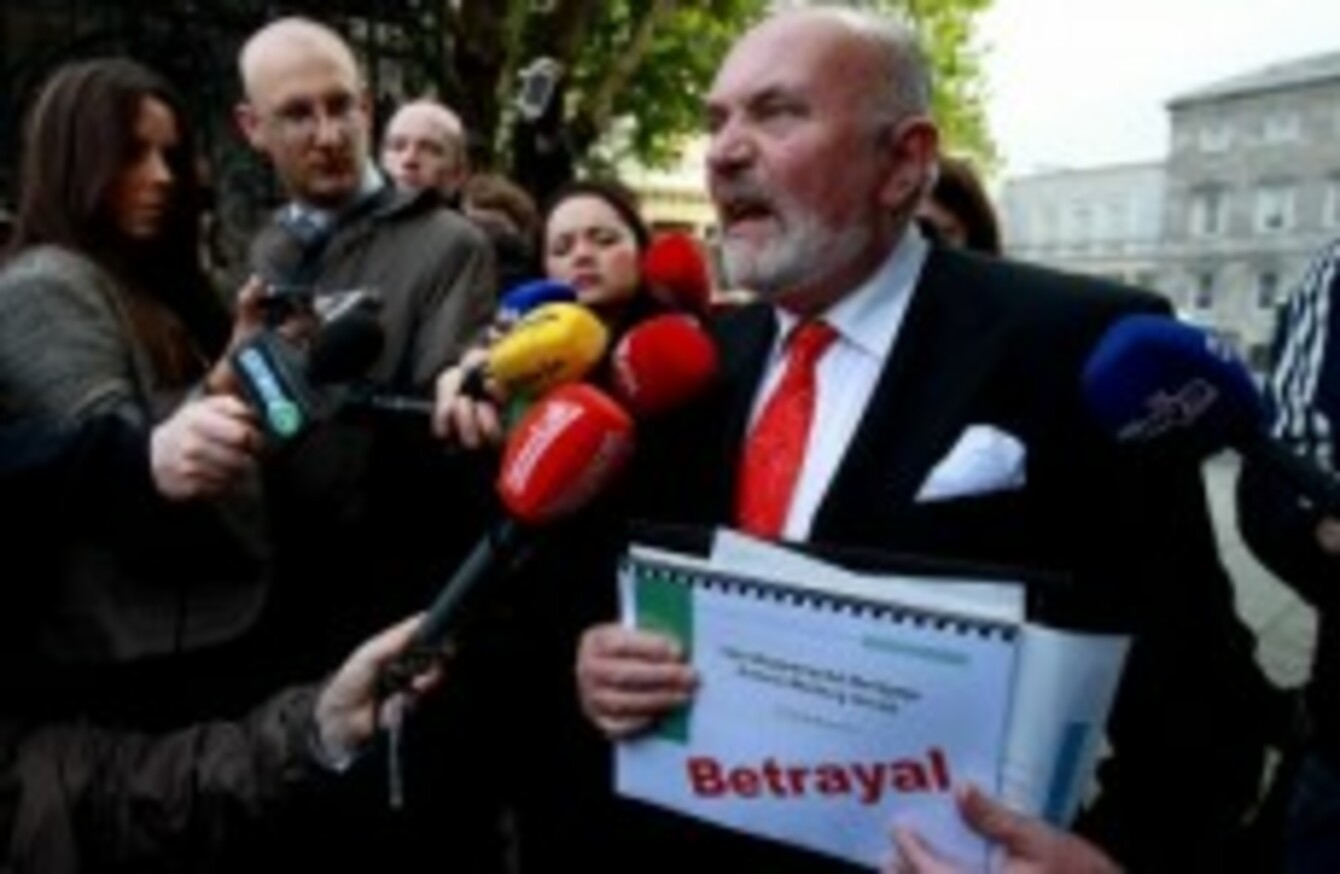 Image: ulien Behal/PA Wire/Press Association Images
Image: ulien Behal/PA Wire/Press Association Images
THIS YEAR'S PRESIDENTIAL election has been labelled as one of the dirtiest ever seen in Ireland.
The campaigns of the seven candidates have been characterised by dirty tricks, scandals and secrets, personal attacks, cheap shots – and even allegations of sabotage.
One American website, Jezebel, called the race a "circus", adding that this year's crop of hopefuls is "particularly bizarre". The BBC reports that the presidential election has been more "vitriolic" than this year's general election.
Seán Gallagher's Fianna Fáil past and his business dealings have been put under the microscope, as have Mary Davis' appointments to various State boards.
Martin McGuinness has had to repeatedly answer questions about his IRA past and people consistently questioned Gay Mitchell's own party's support.
Dana Rosemary Scallon spoke out about allegations made against members of her family since her campaign began, as well as defend her American citizenship. Michael D Higgins has been asked to prove that he's not too old to serve as the head of state.
Indeed, even David Norris's nomination process was complicated by the Ezra Nawi letters scandal. Today on RTÉ Radio One's This Week programme, he complained that he never even had a chance to portray a positive campaign as he was too busy responding to criticism of past comments.
Who has set the low tone of the debates? There has been criticism levelled at the media for the part its played in what has been labelled, by some, as an unpresidential campaign.
What do you think, should the media have scrutinised the seven candidates as closely as it did or should a cleaner debate have taken place because, after all, the position is merely a symbolic one?
Should the media have scrutinised the presidential candidates so closely?

Poll Results:
Yes, it's the highest office (923)
No, a line has been crossed (847)