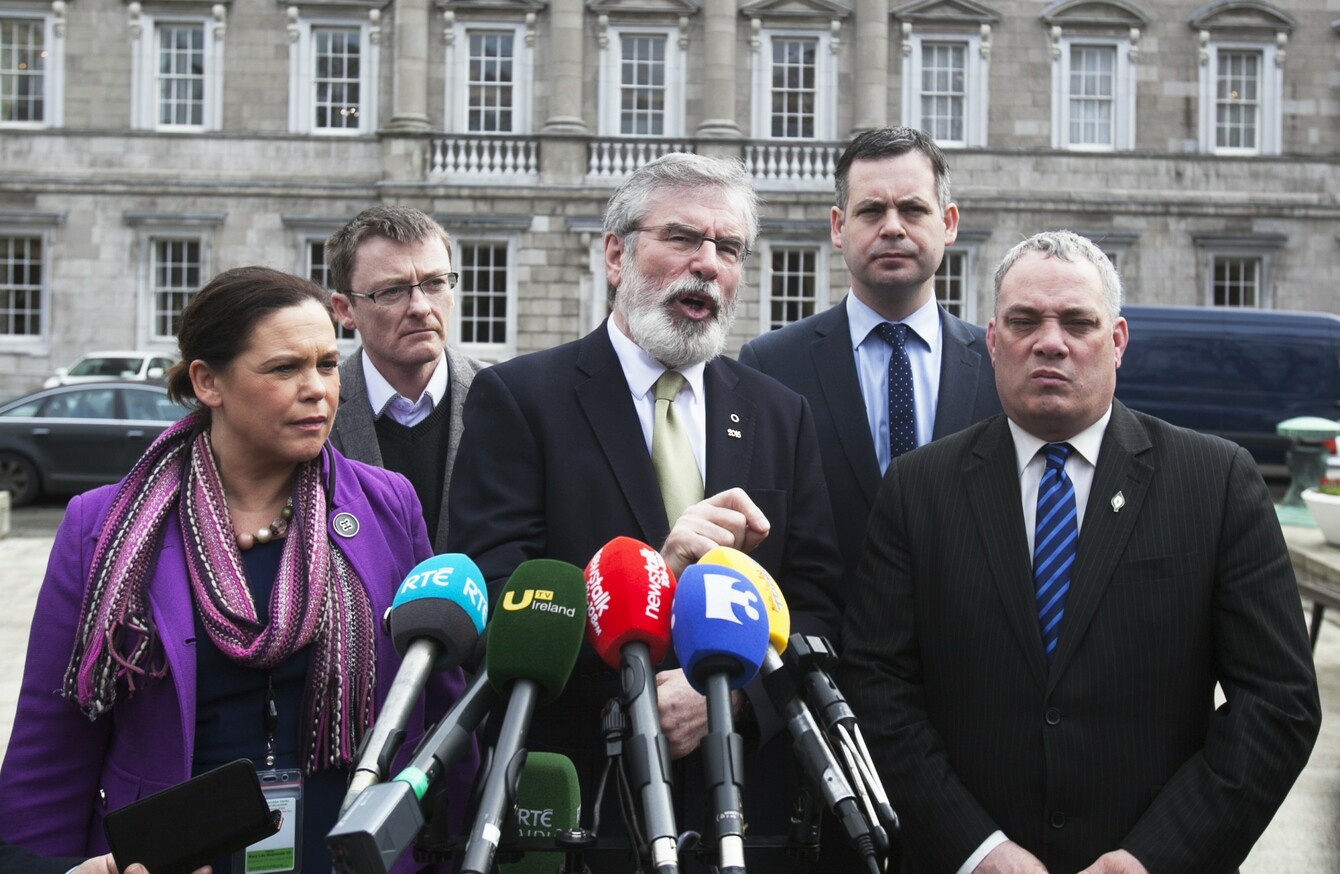 Sinn Féin members pictured at Leinster House, February 2016, from left: Mary Lou McDonald, David Cullinane, Gerry Adams, Pearse Doherty, Aengus Ó Snodaigh
Image: Leah Farrell
Sinn Féin members pictured at Leinster House, February 2016, from left: Mary Lou McDonald, David Cullinane, Gerry Adams, Pearse Doherty, Aengus Ó Snodaigh
Image: Leah Farrell
SINN FÉIN IS currently holding its think-in in Co Meath, and yesterday party president Gerry Adams said that he has set an end date in his mind for stepping down as leader.
Without expressing any specifics, Adams, who has led the party since 1983, also said that he hopes the next leader of the party will be a woman.
Sinn Féin increased its number of seats in the Dáil by 14 to 23 in last February's election.
Current deputy leader Mary Lou McDonald would seem to be a shoo-in given Adams' statement yesterday, but other candidates certainly exist, including Dáil finance spokesman Pearse Doherty, Northern Irish Assembly MLAs Conor Murphy and Gerry Kelly, and Dáil veteran Caoimhghín Ó Caoláin.
This morning Doherty told RTÉ's Morning Ireland that he has no particular designs on becoming Sinn Féin leader but said he would do so "if called to serve".
But what do you think?
We're asking: Who should be the next leader of Sinn Féin?

Poll Results:
 Caoimhghín Ó Caoláin (1199)