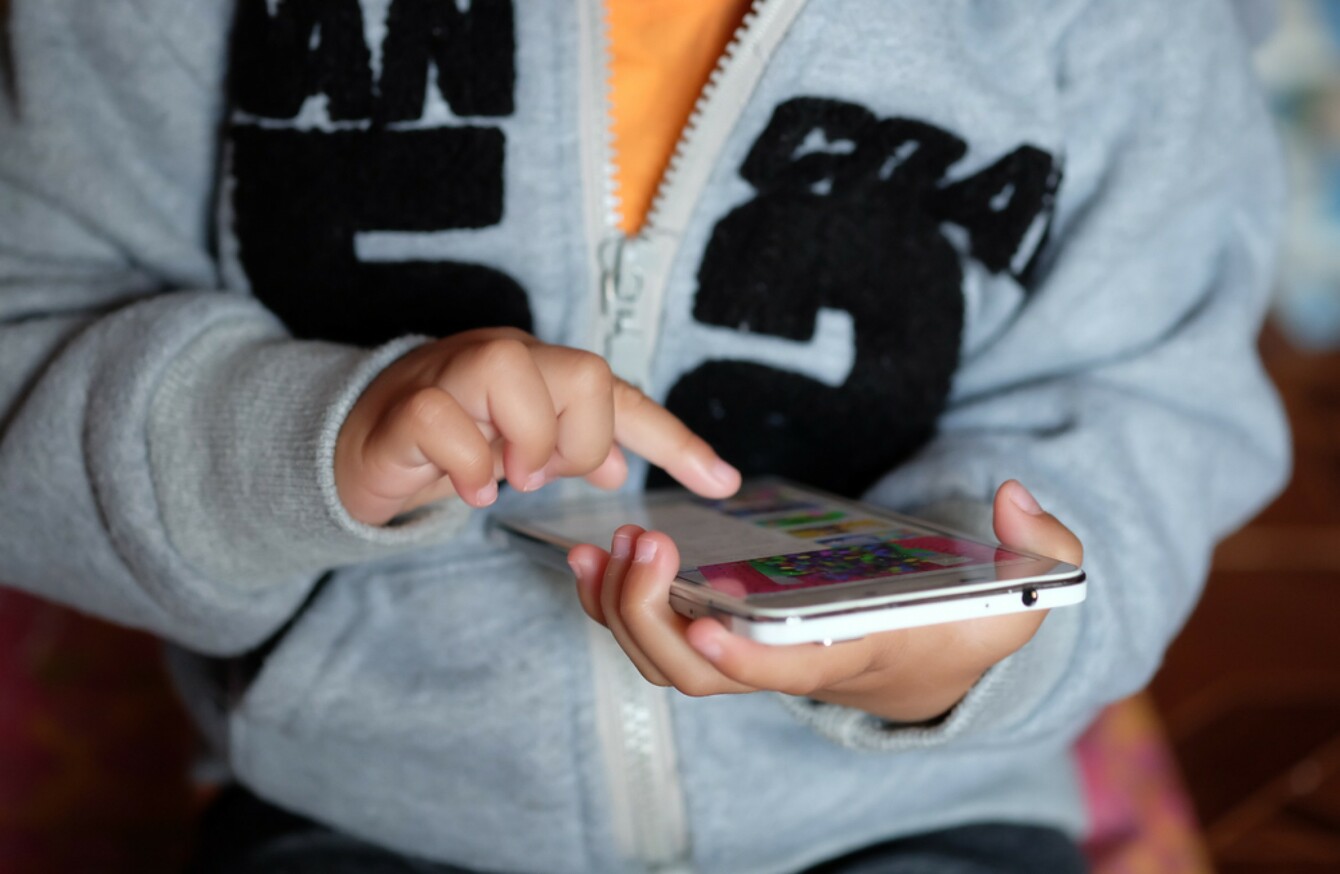 Image: Shutterstock/Tanoy1412
Image: Shutterstock/Tanoy1412
IT'S A REACTION pretty much every parent knows – that little hand reaching out for the smartphone you're (guiltily) glued to.
But should young children be allowed to use smartphones or tablets themselves? Internet access and screen time is an issue on which parents' feelings run high, and it's hard to know which side to come down on.
One US paediatrics journal suggests that between 30 and 60 minutes of iPad or tablet play each day could actually be beneficial for children under two, and likens the use of "well-defined interactive apps" to playing with blocks or other toys.
The issue, of course, lies in policing the amount of time spent on a tablet or smartphone, something that becomes increasingly difficult as kids get older. According to a study by the Kaiser Foundation, young kids and teens consume four to five times the recommended amount of media every day.
Here in Ireland, internet usage among young children is an issue that could soon be reflected in our laws. The Internet Access for Minors Bill, currently in draft stages, could see parents banned from allowing children of a very young age to own portable devices with internet access. If passed, the bill would also make it illegal for retail outlets to sell smartphones to minors under 14.
So, tell us – do you let your children under 10 use phones or tablets, and how often?

Poll Results:
Yes but only in controlled amounts (208)
Yes, whenever they like (39)
Yes but only for educational purposes (22)
If you've got a good system for managing your kids' phone use, share it in the comments!