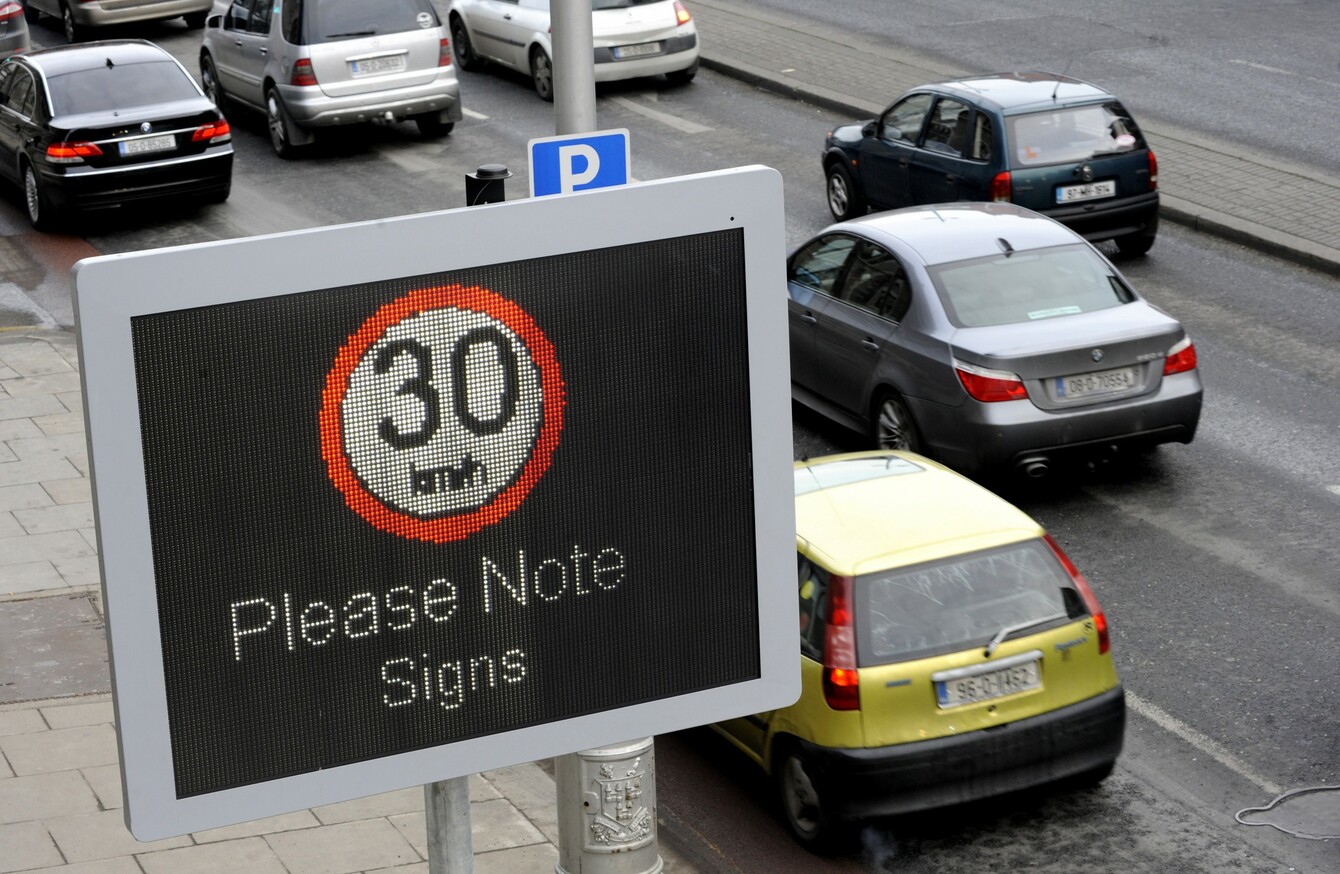 Image: Rollingnews.ie
Image: Rollingnews.ie
THIS MORNING BROUGHT news that Dublin City Council is to extend its 30 km/h speed limit in the city to nine further residential areas, Sandymount, Crumlin, and Glasnevin being just three.
Previously, the limit applied to the city centre area only, along with the northside suburb of Marino.
Reaction to the central speed limit was not universally positive when it was first introduced in 2013, while the AA has previously warned that certain improperly set, "needlessly low" limits, can damage the system as a whole, leading drivers to opt to break the limit rather than adhering to the law.
But is this something that affects you when driving in built-up areas?
We're asking: Do you always obey urban speed limits?