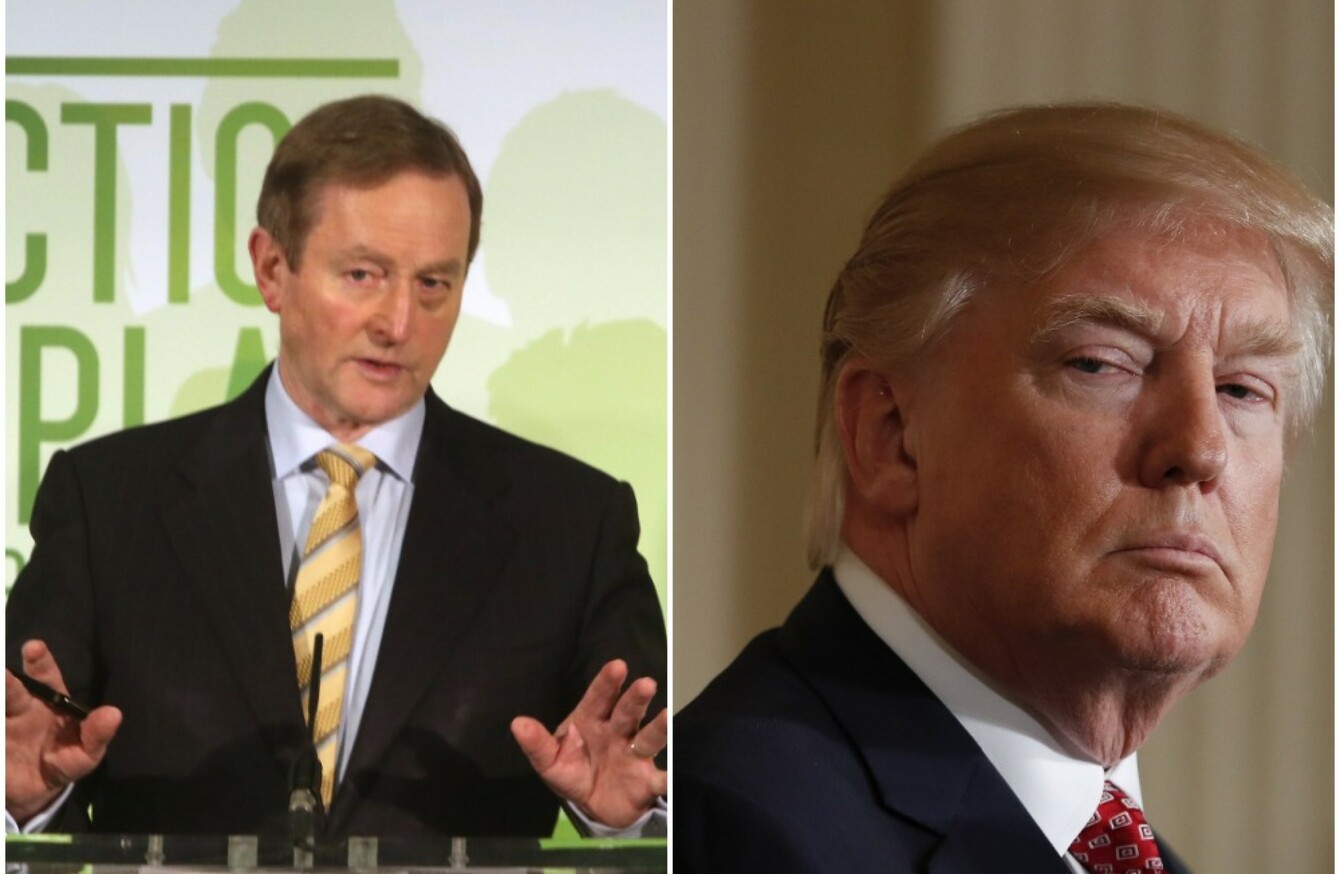 Image: Photojoiner/RollingNews.ie/PA Images
Image: Photojoiner/RollingNews.ie/PA Images
TAOISEACH ENDA KENNY will meet US President Donald Trump on the day Trump's new travel ban comes into effect.
The US President signed a revised executive order yesterday banning entry visas from six Muslim-majority countries: Libya, Iran, Syria, Somalia, Sudan and Yemen
Previously Kenny has said he disagrees with US President Donald Trump's immigration travel ban and said he will tell him that to his face when he meets him during his St Patrick's Day visit.
But people are saying that the occasion, the celebration of Irish emigrants, coupled with the travel ban being introduced the day before his arrival, warrants Kenny to make a public speech voicing his objection.
So we're asking you: Should Enda make a public comment about the travel ban at his Trump meeting?