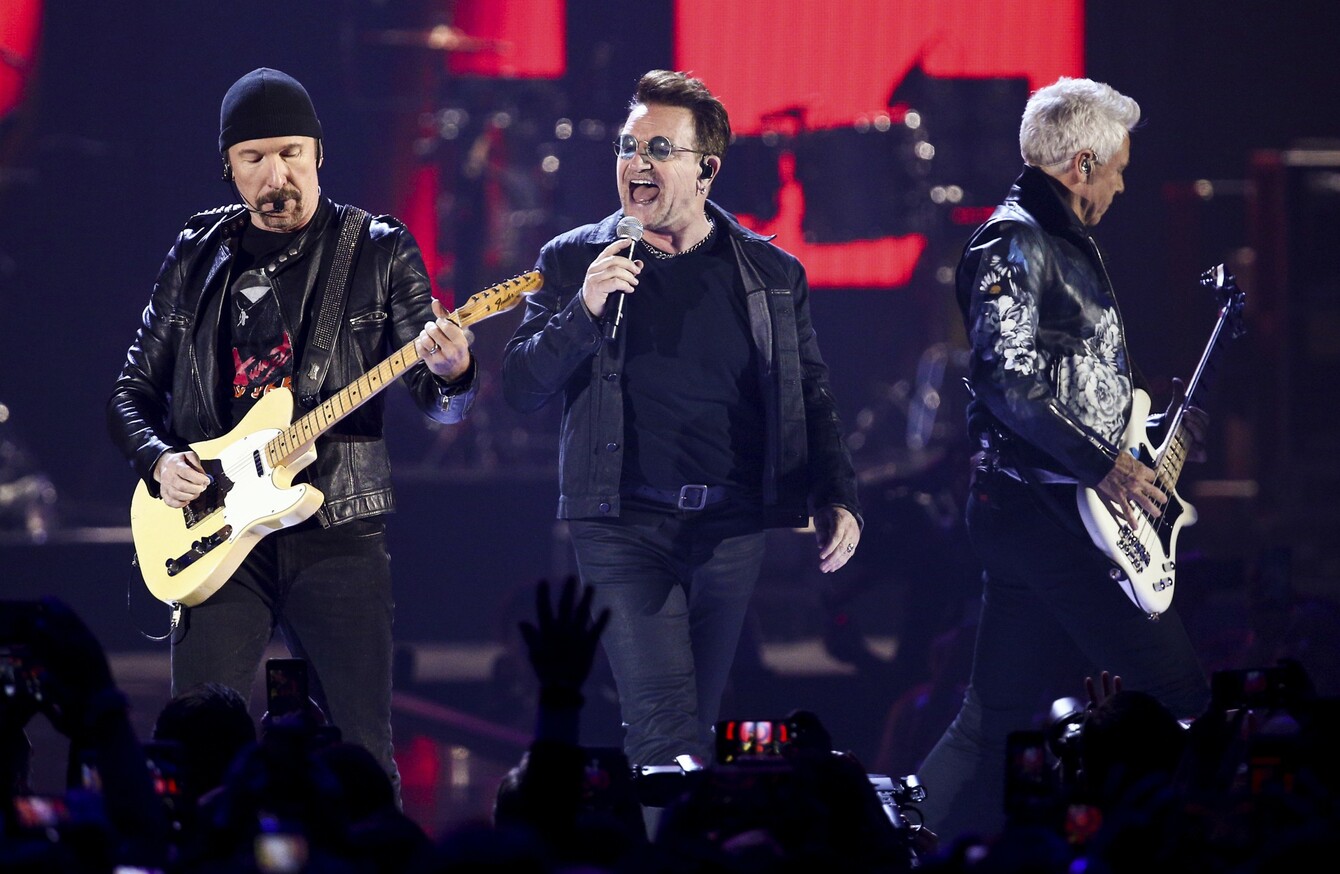 Image: John Salangsang/Invision/AP
Image: John Salangsang/Invision/AP
THERE WERE A large number of U2 fans left unhappy yesterday morning after concert tickets sold out online in under 10 minutes.
Tickets for the band's Croke Park leg of their Joshua Tree tour disappeared from Ticketmaster almost as soon as they went on sale.
However, tickets quickly appeared on secondary sale sites such as Seatwave, Ticketmaster's resale company.
The price tags on some of those tickets to the Joshua Tree tour are currently at anything up to €1,300.
The price tags have left many fans irate. Fine Gael TD Noel Rock – who drafted an Anti-Ticket Touting Bill during the summer – said he hoped laws could be passed soon banning the touting of tickets to events.
Ticketmaster said that with bands like U2 "demand often far outstrips the supply of tickets" and that it was committed to getting tickets "into the hands of fans".
So, what do you think: Should reselling tickets above face value be banned?