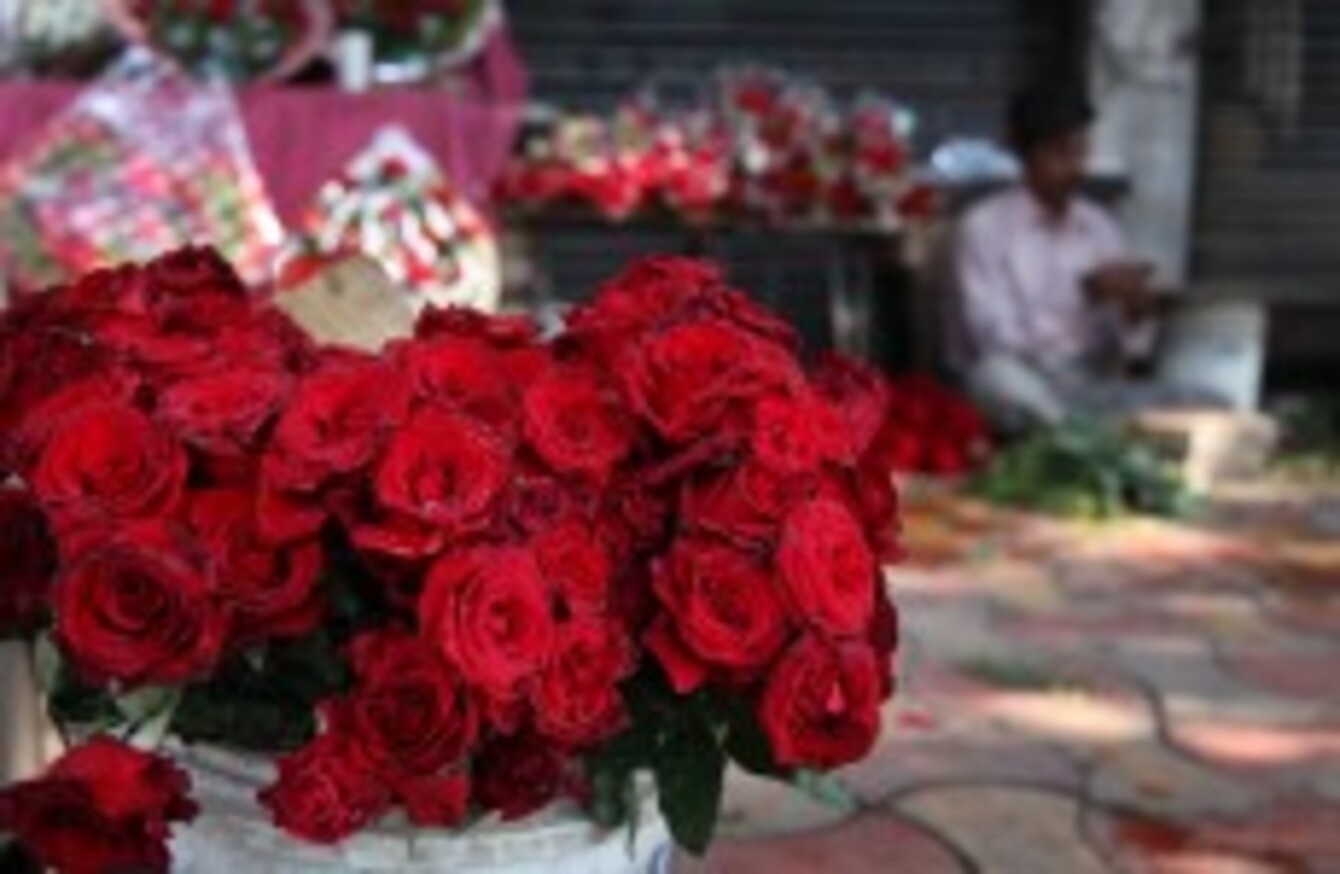 Image: AP Photo/Mahesh Kumar A
Image: AP Photo/Mahesh Kumar A
IT'S EITHER ONE of the most romantic days of the year or just an overly commercialised and pointless waste of time.
As anyone who has frantically tried to buy some flowers in a petrol station has noticed by now, today is Valentine's Day.
So we're asking: Do you celebrate Valentine's Day?

Poll Results:
No, I don't like it (1952)
I'm single, leave me out of this (1350)
I'll do something - maybe a card - but not much (1243)
Yes, I really like it. (213)