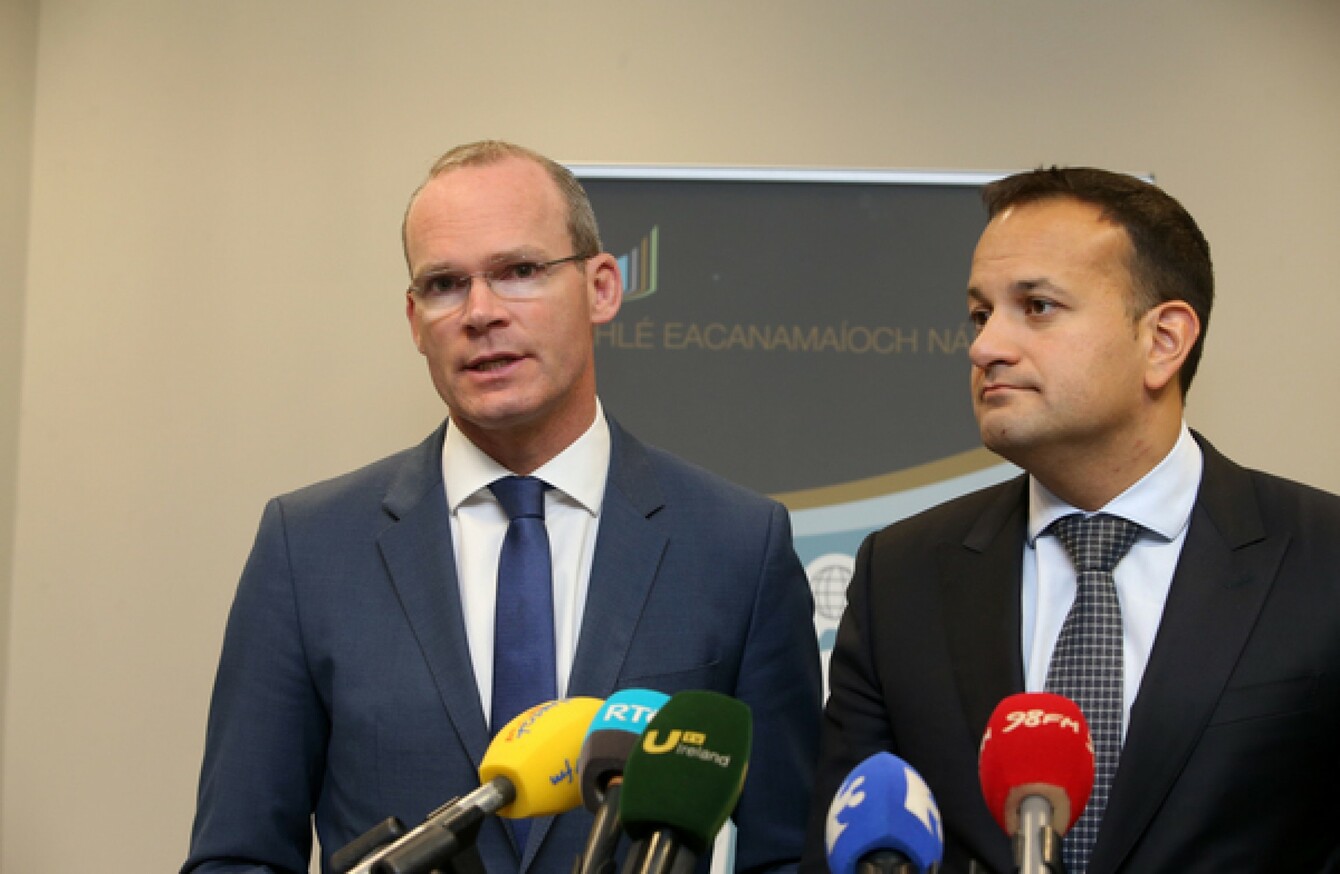 Image: Sam Boal
Image: Sam Boal
ALMOST HALF OF Fine Gael voters would prefer Simon Coveney to replace Enda Kenny as leader – if it were a head-to-head contest with Leo Varadkar.
That's according to an MRBI opinion poll published in today's Irish Times.
It found that 49% of Fine Gael supporters would choose the Housing Minister Simon Coveney compared to 44% for the Social Protection Minister Leo Varadkar.
Enda Kenny has said he will make an announcement about his future when he returns from Washington after St Patrick's Day.
The next leader will be chosen by an electoral college of parliamentary party members, elected councillors and party members.
Coveney also came out on top when all voters – not just Fine Gael – were asked to choose between the two. Coveney came out on 40% while Varadkar had 38%.
However, when all voters were given the option of all potential candidates in the election, Varadkar took the top spot with 30%, Coveney (28%), Richard Bruton (6%), Paschal Donohoe (4%), Frances Fitzgerald (4%) and Simon Harris (2%).
Over a fifth of all voters (22%) said they didn't know.
The survey was carried out among 1,200 voters at over 100 sampling points in all constituencies on Monday and Tuesday.