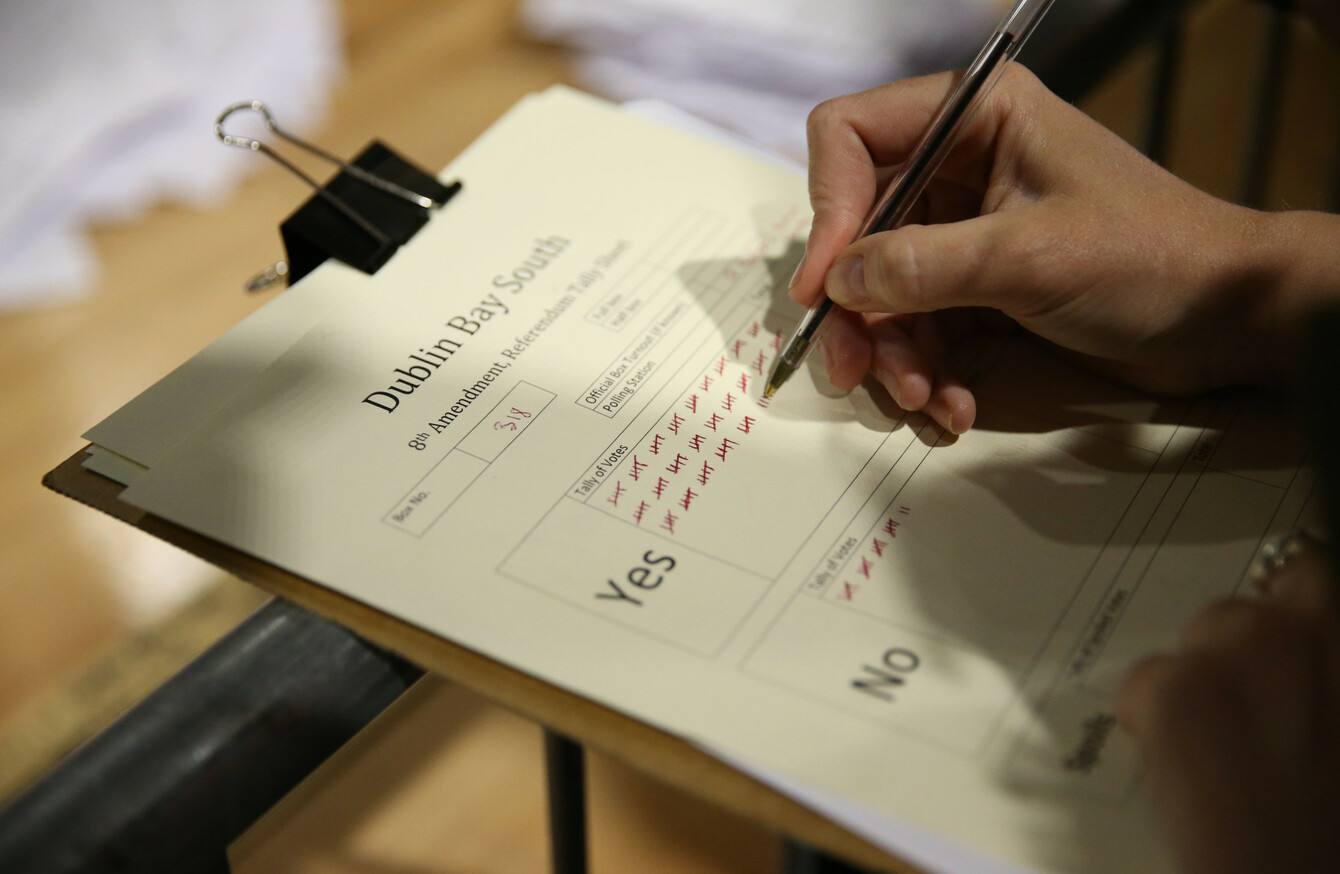 Image: PA Wire/PA Images
Image: PA Wire/PA Images
IN AN EXIT poll conducted by RTÉ, voters were asked how and when they decided they would vote.
In response to that poll, 75% said they always knew how they would vote, while only 12% said it was during the referendum campaign. A further 8% said they decided following the Savita Halappanavar case.
So, we're asking, what had the biggest impact on your vote?

Poll Results:
Stories/personal experiences (6195)
Stats and medical information (2854)
The campaigns (leaflets, posters, etc) (175)