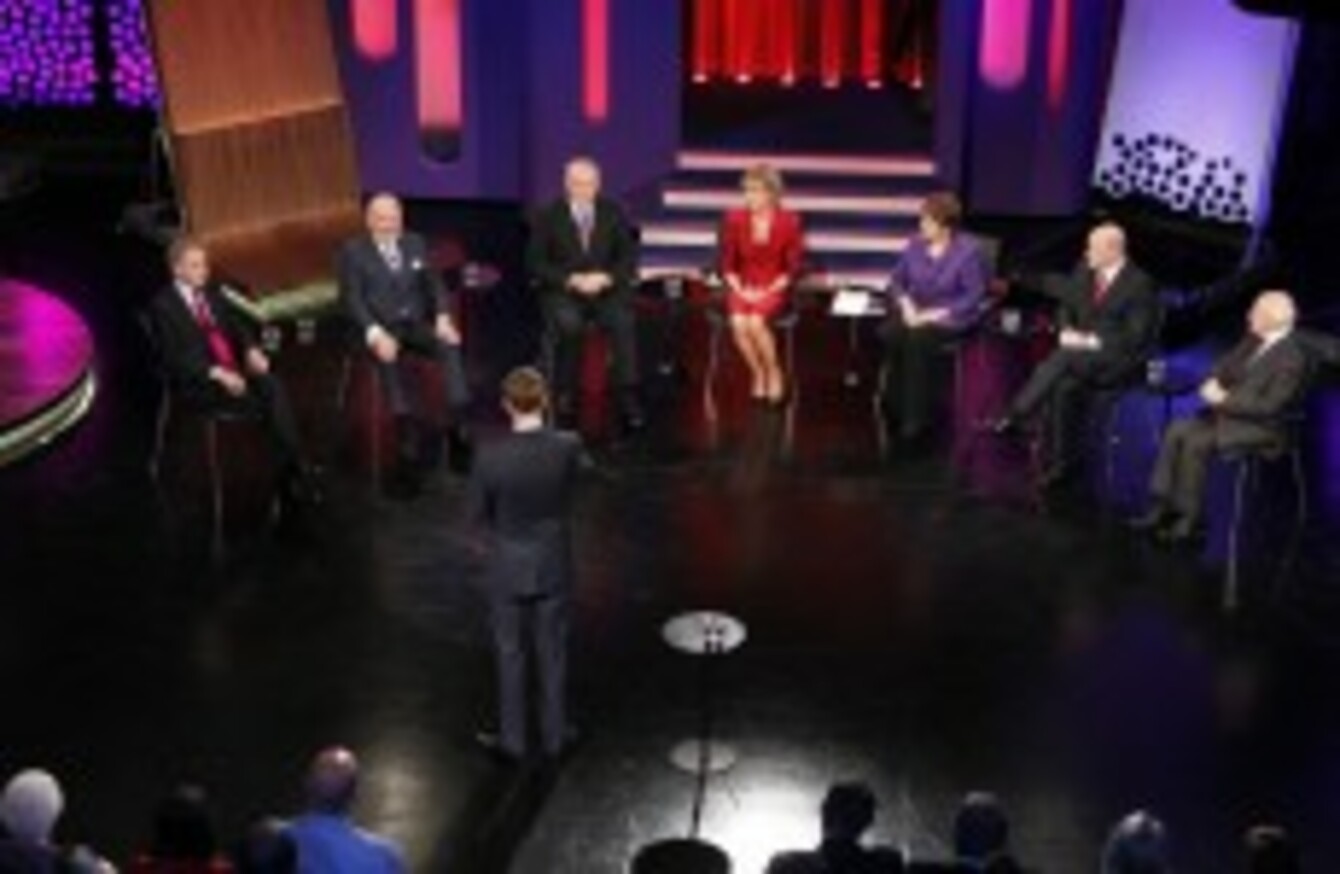 Image: Kyran O'Brien/KOBPIX
Image: Kyran O'Brien/KOBPIX
THE SEVEN PRESIDENTIAL candidates took part in the first of three live televised debates on the Late Late Show last night.
Six of the seven were interviewed by host Ryan Tubridy (David Norris was not interviewed, as he had appeared on the programme two weeks ago and was interviewed then), and given a chance to say why they'd be the best choice to be Ireland's next president.
There are two debates still to come, one on Tv3 and one on RTÉ's Frontline programme, but how have the candidates fared so far? Did you watch last night's live grilling? What did you think? You can catch up with all of last night's action on TheJournal.ie's Liveblog.
Tell us, who do you think did the best during last night's debate? (If you think that two or more candidates were equally impressive, and feel that no one person came out on top, tell us in the comments section below)

Poll Results:
Dana Rosemary Scallon (1249)