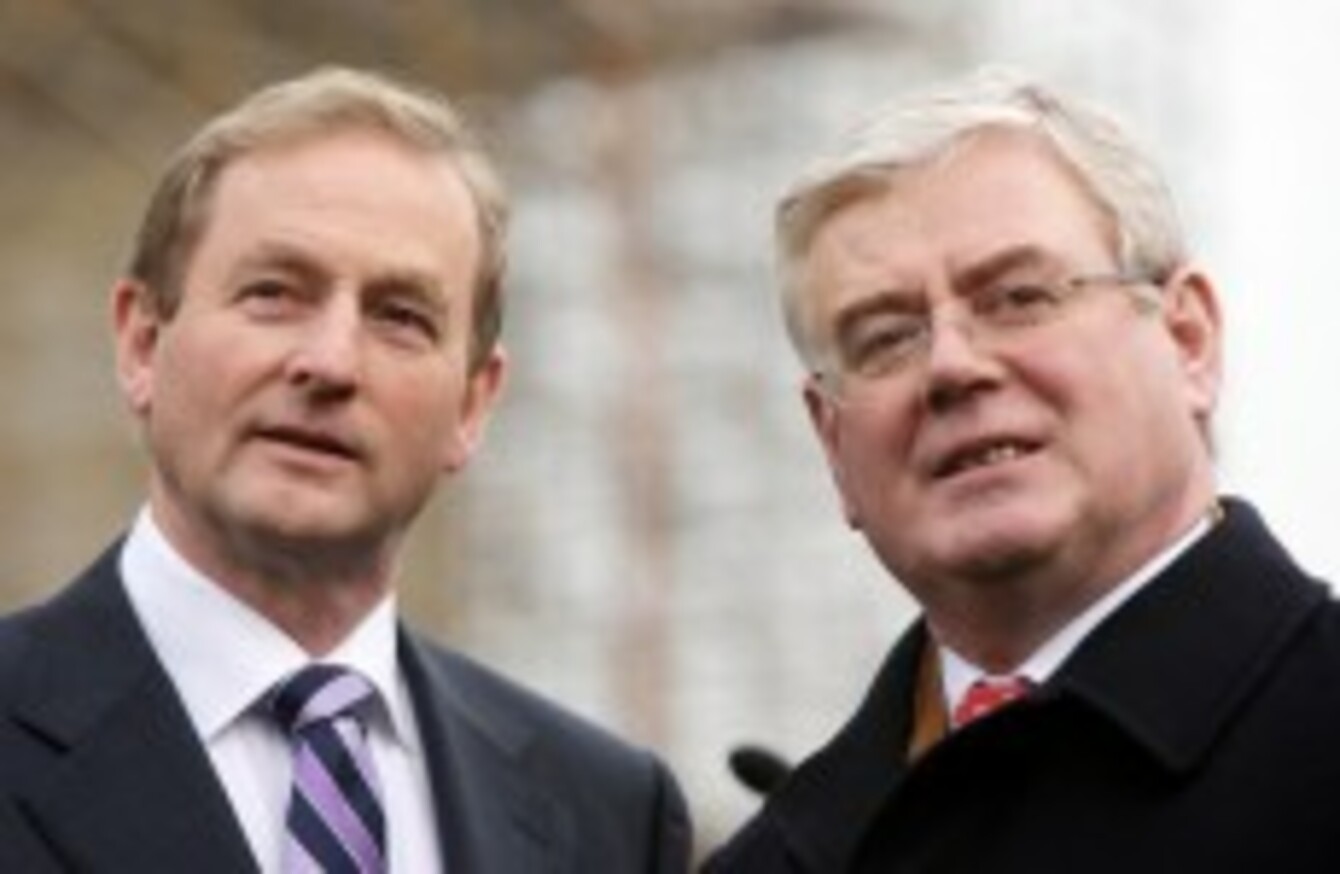 Image: Niall Carson/PA Archive/Press Association Images
Image: Niall Carson/PA Archive/Press Association Images
THE GOVERNMENT HAS now been in office for a little over 16 months with the Fine Gael and Labour by-and-large united on the measures it has implemented so far.
But as the Dáil finished up yesterday until September there are some who have noted the tensions among certain ministers including Fine Gael's James Reilly and Labour's Roisin Shortall at the Department of Health over who knew what about the departure of the head of the HSE.
When TDs return in September there will also be a number of potentially contentious issues that could split the coalition partners including liberalisation of abortion legislation and of course the Budget where cuts to welfare could make it difficult for some within the Labour Party which has already stripped three TDs of the party whip for voting against the government.
But despite all this both coalition partners say they are firmly committed to the programme for government and there is little sign of much tension between the two party leaders Enda Kenny and Eamon Gilmore.
So today we want to know do you think the current coalition government will survive all the way until the next general election in 2016 at the latest?

Note: This poll earlier identified 2015 as the year for the next general election when in fact the latest date at which the next general election can be called is 8 April 2016.