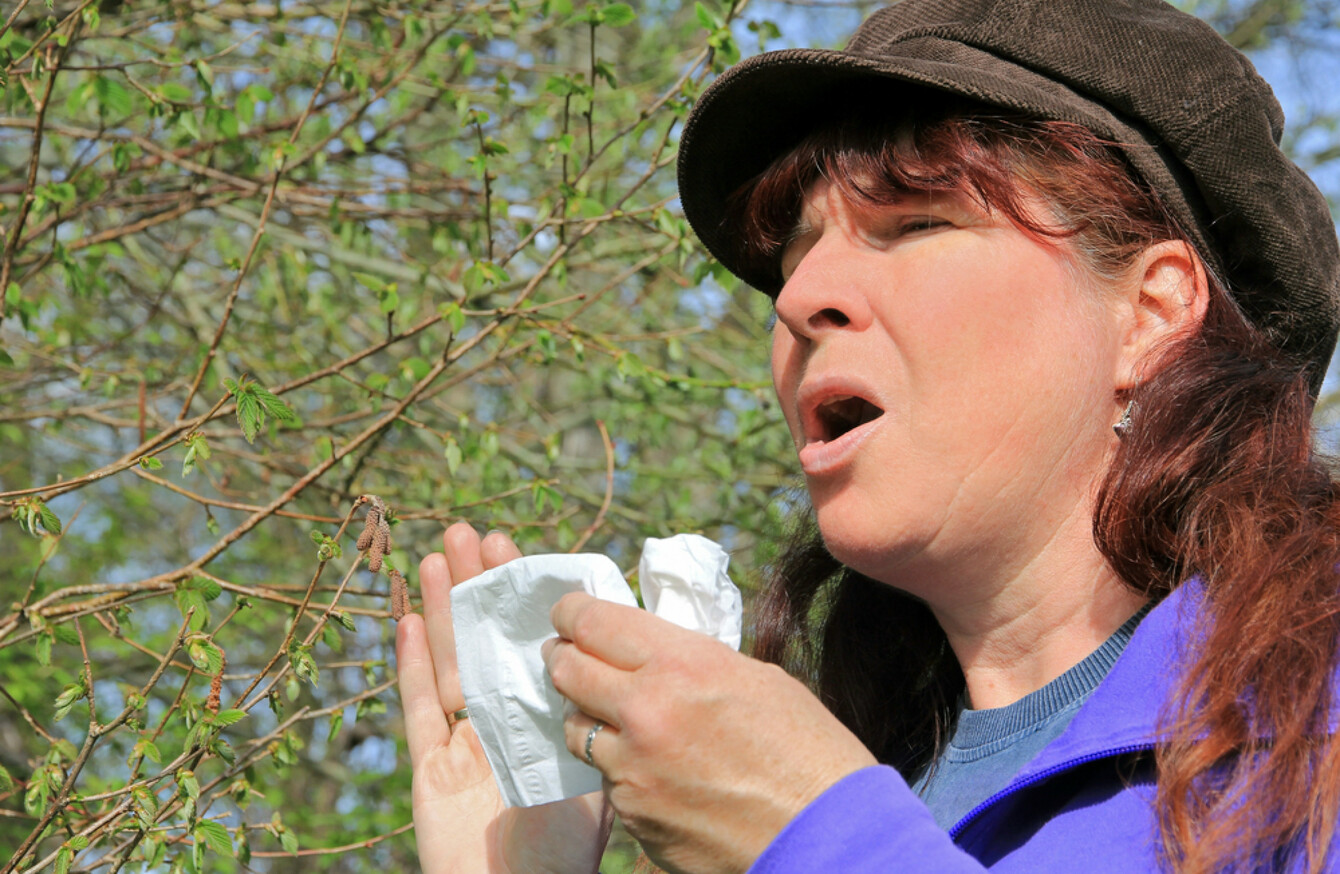 PEOPLE SUFFERING FROM hay fever are advised to take protective measures as the pollen count is set to remain very high over the course of Ireland's heat wave.
Temperatures in Ireland have soared as high as 25 degrees in recent days, and will continue to be that high until at least the weekend.
As a result of the warm, dry weather, grass pollen levels in the air have soared, meaning bad news for people who suffer from asthma and hay fever.
Met Éireann has warned that grass pollen levels will be very high across the country in the coming days.
"A very high pollen risk can be expected during warm, sunny weather," the weather service said.
The season will continue for a couple more weeks.
The Asthma Society of Ireland has issued guidelines for people to reduce their hay fever in the warm weather.
"Many people with asthma suffer from hay fever, whether seasonally or all year round," the group said.
It's not uncommon for uncontrolled hay fever to lead to an increase in asthma symptoms and as such, managing your hay fever is a key part of controlling your asthma
Hay fever sufferers are allergic to pollen grasses, weeds and trees, the levels of which are higher in the air in the spring and summer.
When breathed in, there is an immune response in the lining of the nose which causes the nasal passages to become swollen and inflamed.
Guidelines for helping to reduce hay fever during the season include:
Staying indoors as much as possible on high pollen days
Stay away from grassy areas, especially freshly cut places
Keep windows and doors closed when the pollen count is high
Put Vaseline around your nostrils to trap pollen
Wear wraparound sunglasses to stop pollen getting into your eyes
Shower, wash your hair and change your clothes if you have been outside for an extended period
Avoid drying clothes outdoors​​​
Minimise your contact with pets that have been outdoors and are likely to be carrying pollen
Consider a purifier with a built-in air quality sensor to remove allergens and pollutants from the air