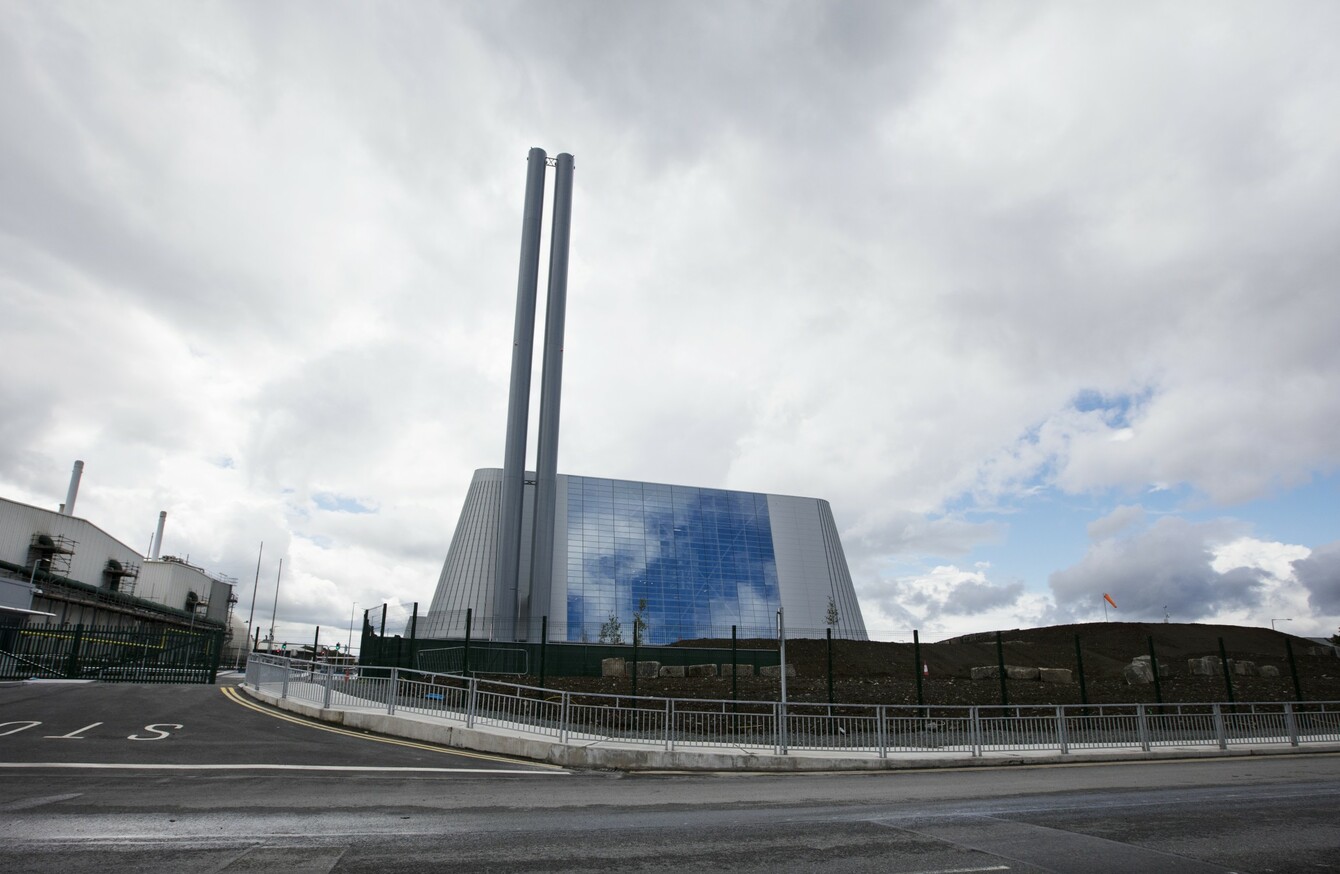 Image: Eamonn Farrell/RollingNews.ie
Image: Eamonn Farrell/RollingNews.ie
WASTE-BURNING AT the Poolbeg incinerator in Dublin has been suspended following a 'dangerous' lime leak last week – the first week of operations at the plant.
Eleven people were brought to hospital following an 'unscheduled' release of lime from the plant's fabric filter baghouse, which filters emissions during the burning process.
They have all since been released. Three investigations were launched into the incident: one internal investigation, one by the Health and Safety Authority and one by the Environmental Protection Agency (EPA).
Covanta, the company that runs the Waste-to-Energy plant, has released a statement saying they now believe that a gasket was installed incorrectly on the doors leading to the baghouse, which caused the leak.
… This led to the release of lime-ash through a small opening in the door-seals, which was contained inside the flue gas treatment area.
The EPA has confirmed that there was no environmental impact and that there is no danger to the public as a result of this event.
The company said that a licensed third party has completed a clean-up of the affected area and "only general construction activity" will proceed on the site for the time being.
This week, Dublin City councillors voted in favour of measures to increase surveillance of the plant, which is situated close to residential areas at Ringsend, Sandymount and Irishtown.
This included a request for the company to publish real-time emissions data online.
Residents had voiced their concerns about the health implications of a waste-burning plant would have, but the plant was deemed necessary by four Dublin local authorities.
Covanta say they are committed to demonstrate to the public and authorities that the plant is safe following last week's lime-leak: "We are actively working to prevent an incident like this from occurring again."