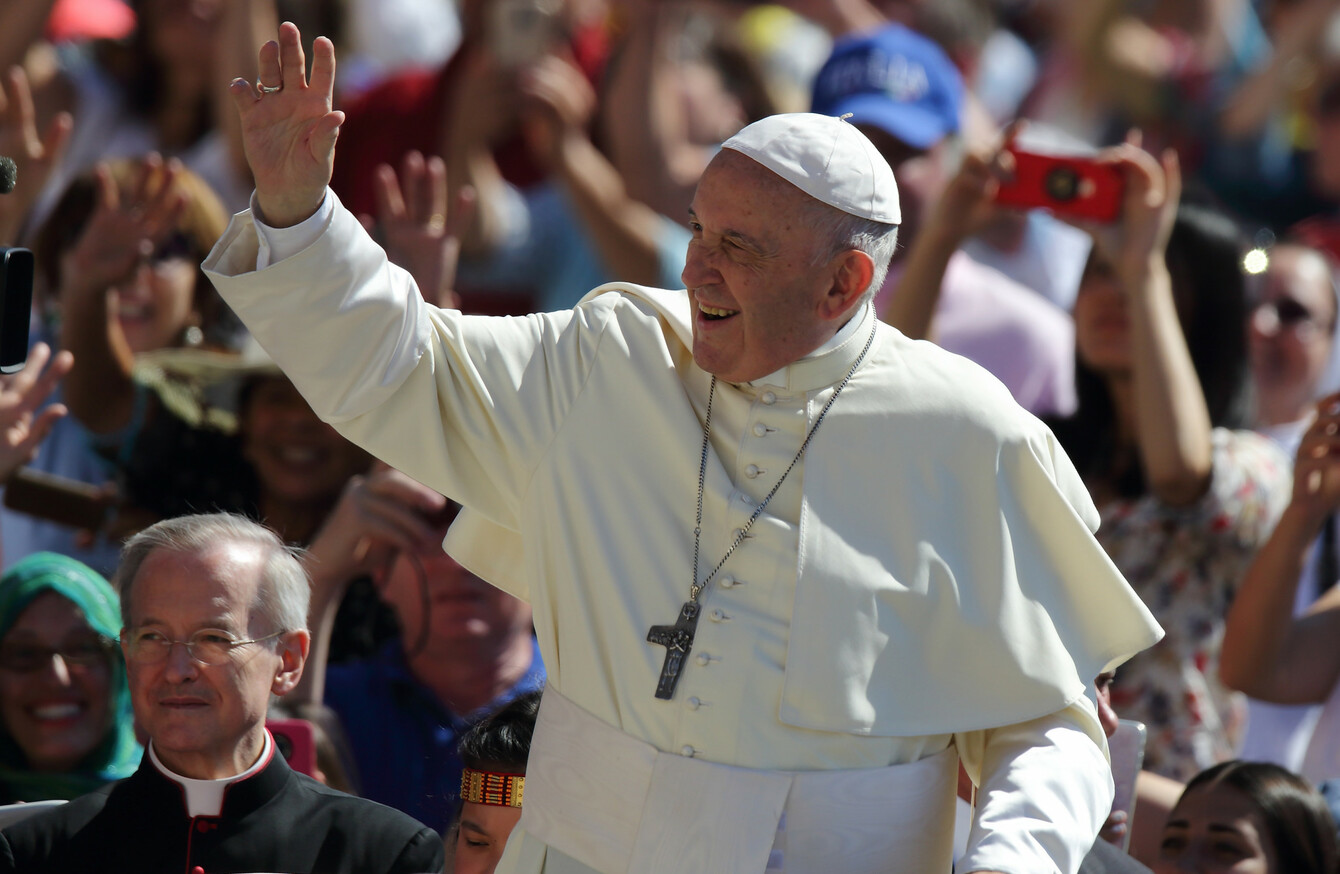 Image: Evandro Inetti/PA
Image: Evandro Inetti/PA
Updated Aug 2nd 2018, 3:00 PM
FOLLOWING REPORTS THAT Pope Francis may not have time to meet with clerical abuse survivors during his visit to Ireland later this month, he has been called on to publicly acknowledge the Church's facilitation of these crimes while he is here.
Earlier in the week, Executive Directory of Amnesty International Ireland Colm O'Gorman, who is himself a survivor of clerical abuse, had highlighted attempts by the Vatican to block him when he sued over the abuse he suffered.
He said the Vatican had "asserted diplomatic immunity to avoid having to deal with the case".
"The truth, it appears, didn't matter. So when I hear JPII's 'Young people of Ireland, I love you', it doesn't inspire me. It sickens me'."
O'Gorman is organising a demonstration at the Garden of Remembrance in Dublin at 3pm on Sunday 26 August to coincide with the Pope's visit.
O'Gorman has asked people who have been "abused or hurt by the Catholic Church" and those who "wish to stand in solidarity with those who have been abused" to attend the event.
Yesterday the Irish Times, quoting Catholic Archbishop of Dublin Diarmuid Martin, reported "time is very tight" for the Pope to meet survivors of abuse during his visit.
"He will obviously speak about various forms of abuse not just clerical abuse, the abuse in the institutions, the laundries and the mother and baby homes. It would be great to meet some of the victims or survivors from that group, but the time is very tight."
Speaking to RTÉ's Morning Ireland today, O'Gorman said the concept of another "PR exercise" with a specifically selected group of survivors would be "galling" anyway. But he said the fact that this "isn't even being considered" demonstrates that clerical abuse survivors are "of little regard".
"It appears that not a jot of attention has been paid to how to address the tens of thousands of people who were so traumatised and harmed by the rape and abuse of children and vulnerable adults."
O'Gorman said whether it is in a statement or a public address during his visit, Pope Francis should "just tell the damn truth" about the Chuch's role in facilitating and covering up abuse by members of the clergy.
"If he doesn't acknowledge the Church's responsibility for those crimes, I think it will be frankly disgraceful."
With reporting by Órla Ryan