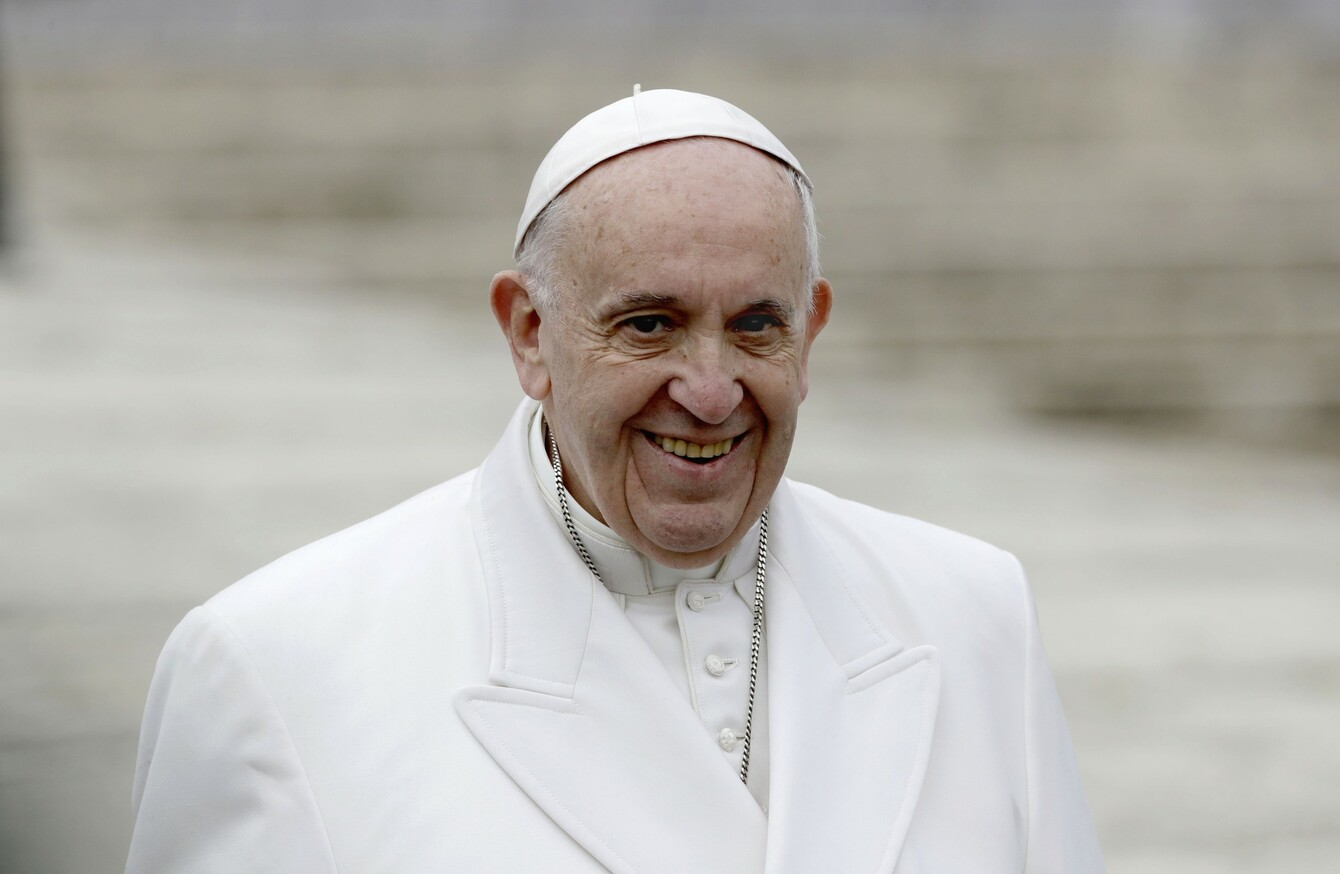 Image: Andrew Medichini
Image: Andrew Medichini
POPE FRANCIS HAS said that it is better to live your life as an atheist rather than be a Catholic who doesn't subscribe to the values of the religion.
The pontiff said it is not good enough to merely go to Mass and said it would be better to be a non-believer rather than someone who says they have faith but who practices otherwise.
According to a Vatican Radio transcript, he said: "There are those who say 'I am very Catholic, I always go to Mass, I belong to this and that association'."
He said that some of these people should also say "'my life is not Christian, I don't pay my employees proper salaries, I exploit people, I do dirty business, I launder money, I lead a double life'.
There are many Catholics who are like this and they cause scandal. How many times have we all heard people say 'if that person is a Catholic, it is better to be an atheist'.
Pope Francis is no stranger to liberal thinking such as this. Last year, he said that Christians and the Roman Catholic Church should apologise to gay people and seek their forgiveness for the way they have been treated.
Speaking to reporters after he flew back to Rome from Armenia, the pope was asked if he agreed with comments by German Cardinal Reinhard Marx that the Church needed to say sorry for the way it has treated the gay community.
"We Christians have to apologise for so many things, not just for this (treatment of gay people), but we must ask for forgiveness," he said.
The questions is: if a person who has that condition, who has good will, and who looks for God, who are we to judge?" the pope added, repeating his famous "Who am I to judge?" remark about homosexuality made early in his papacy.