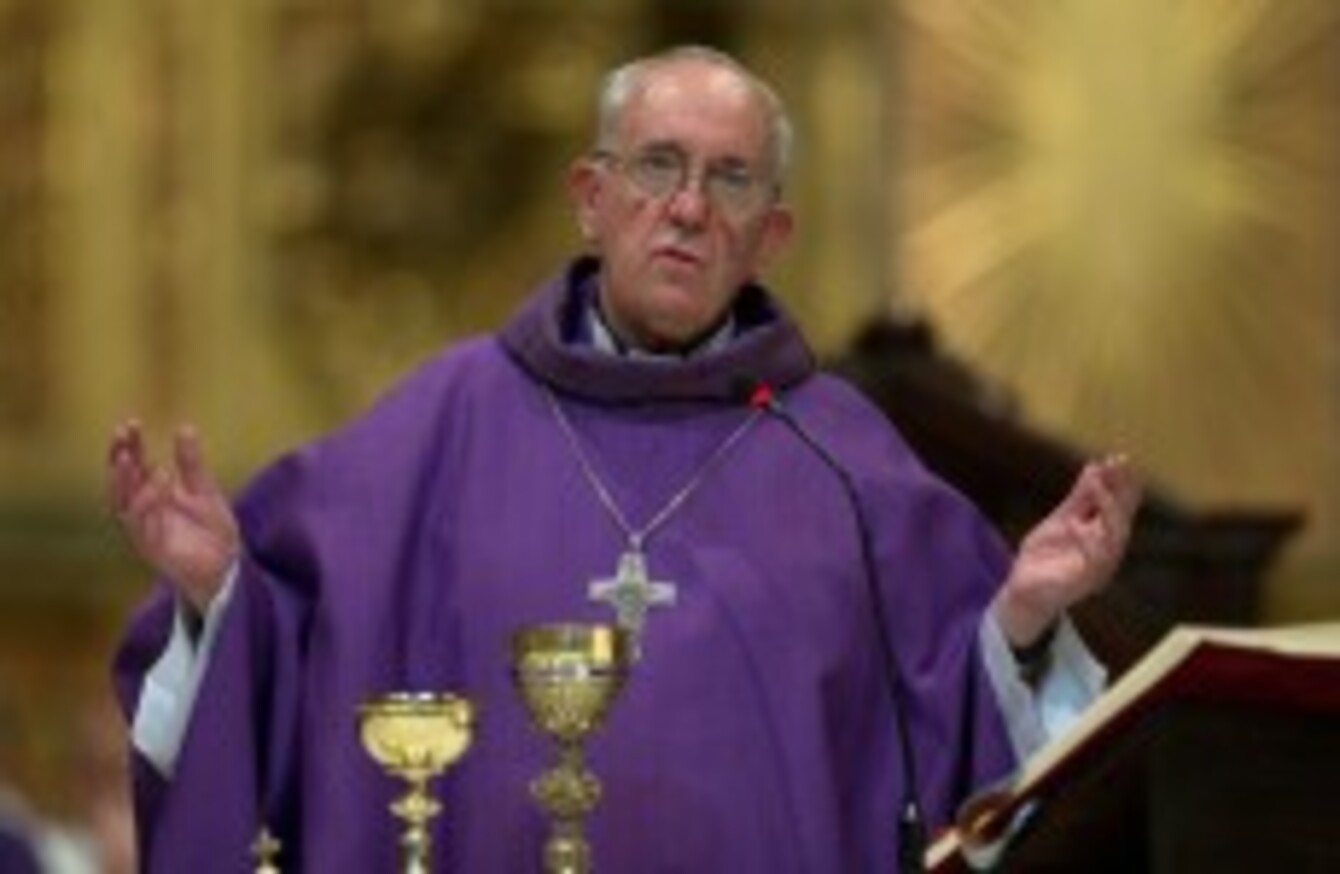 Pope Francis - aka the Bishop of Kilfenora.
Image: Natacha Pisarenko/AP
Pope Francis - aka the Bishop of Kilfenora.
Image: Natacha Pisarenko/AP
ALONG WITH HIS other holy duties, newly-elected Pope Francis will now take on the role of Bishop of Kilfenora in Co Clare, TheJournal.ie can reveal.
A source within the parish has confirmed that the Pope is now nominally the Bishop of the area, under a Papal Dictate that goes back as far as 1883.
The Bishop of Kilfenora was a separate episcopal title until 1750 when the Catholic church united it with Kilmacduagh, Co Galway and both dioceses were later united with the diocese of Galway.
This means there are three separate dioceses that are covered by the Bishop of Galway in both Connacht and Munster. However the rules of the church dictate that no bishop can be split between two different provinces. The source said that the rule was brought in to "prevent bishops from collecting dues from more than one province without doing the work".
It is unlikely that this will ever change as canon law would have to be amended to allow for it and the source said Kilfenora is now the "only one of these parishes that still exists".
"It's a unique thing that the parish has and they pride themselves on it because it gives them that little bit of distinction from other parishes", the source said.
The Bishop of Kilfenora is not expected to make frequent visits to his parish as the Bishop of Galway handles all of the clerical and administrative duties.
"For all practical purposes it means absolutely nothing because the bishop [of Galway] does everything and I don't think it's going to be high up on Pope Francis' list", the source  added.
[h/t to Pat McNamara]