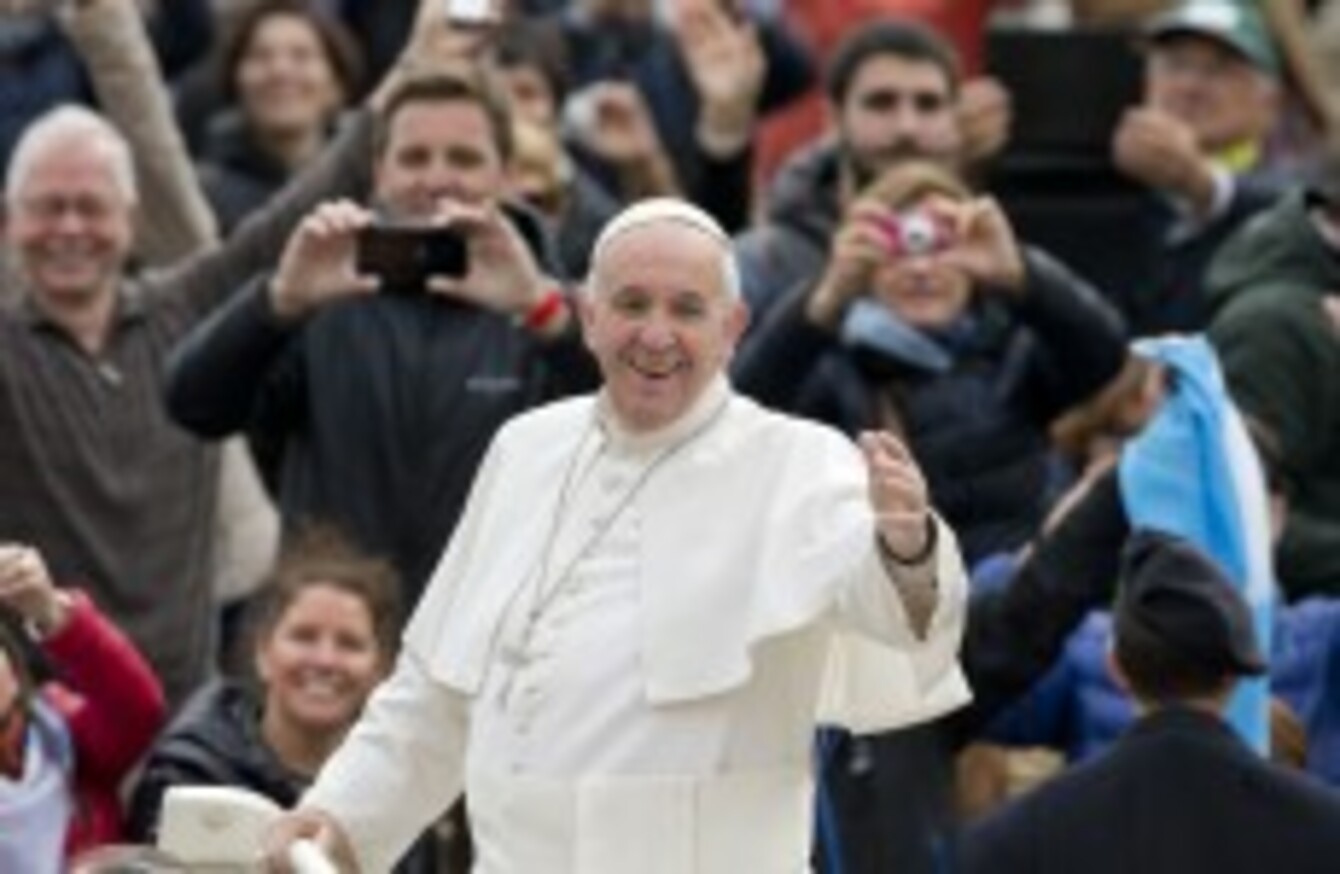 Image: AP/Press Association Images
Image: AP/Press Association Images
THE VATICAN HAS dismissed an Italian media report that Pope Francis has a treatable brain tumour as "unfounded and seriously irresponsible."
Quotidiano Nazionale (QN), the newspaper which made the claim, said it stood by its story that a "small dark spot" had been detected on the 78-year-old pontiff's brain earlier this year.
The paper said it was discovered by Japanese physician Takanori Fukushima during an examination at the San Rossore di Barbaricina clinic near Pisa in central Italy.
The professor reportedly concluded that the tumour was treatable and that no surgery was required.
"The publication of completely unfounded reports on the health of the holy father by an Italian newspaper is seriously irresponsible and not worthy of attention," Vatican spokesman Federico Lombardi said in a statement.
"As everyone can see, the pope continues to engage in his intense activity without any interruption and in absolutely normal fashion."
Andrea Cangini, the director of Quotidiano, said he had expected the Vatican's statement.
"This denial is understandable and expected," he said. "We waited a long time before publishing the report in order to carry out every possible check. We don't have the slightest doubt that it is founded."
Pope Francis has maintained an intense work schedule throughout his two and a half years in the Vatican, eschewing the long summer breaks enjoyed by many of his predecessors.
He has looked extremely weary at times and in several interviews he has made reference, sometimes light-heartedly, to an apparent belief that he only has a few years to live.
The Argentinian nearly died as a young man after contracting an infection which resulted in the removal of part of his right lung.