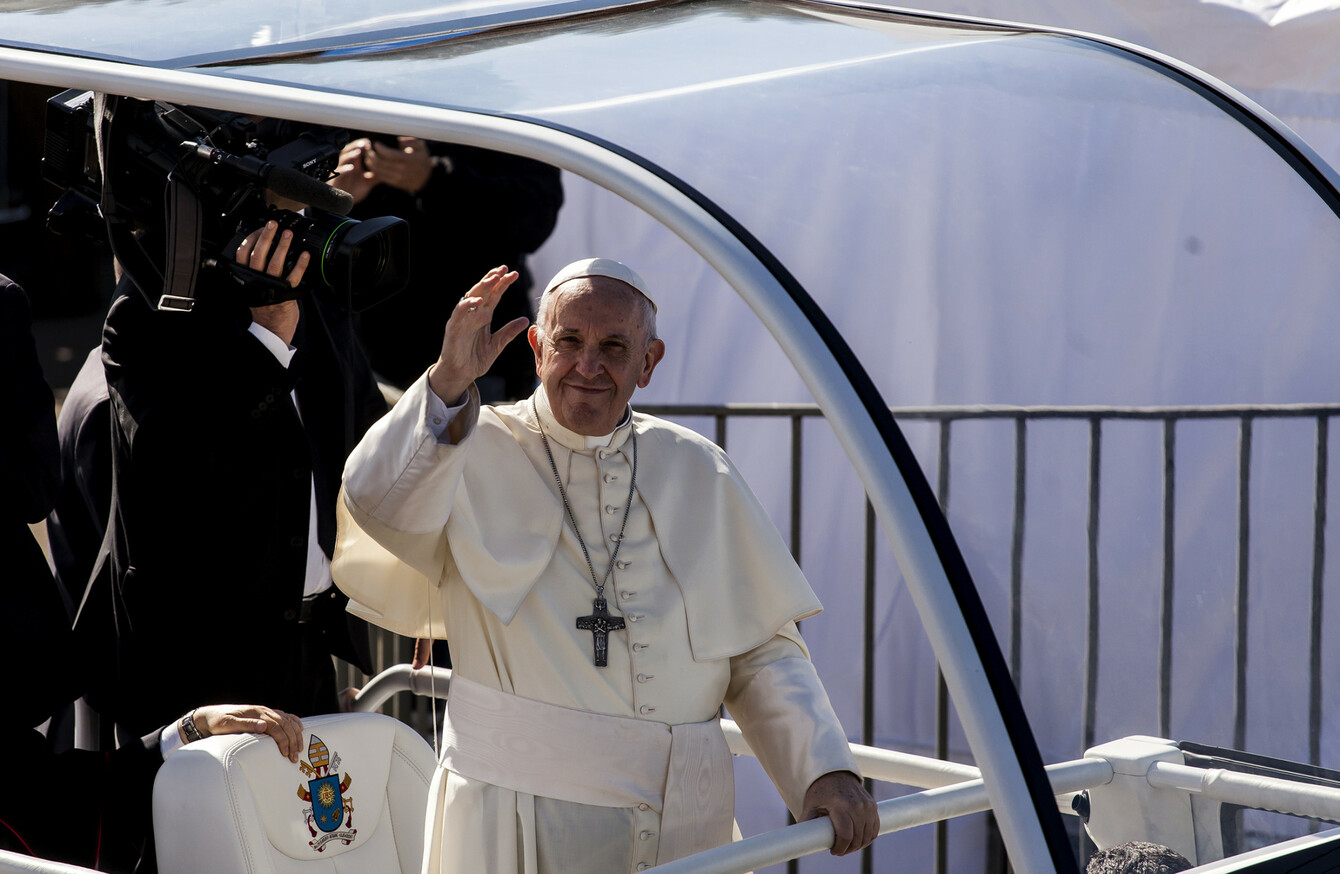 Image: Fernando Lavoz/SIPA USA/PA Images
Image: Fernando Lavoz/SIPA USA/PA Images
POPE FRANCIS WILL make his way through Dublin city centre during his visit for the World Meeting of Families, gardaí have confirmed.
Assistant commissioner Pat Leahy told Today with Miriam on RTÉ Radio 1 this morning that the pontiff will travel up O'Connell Street, Westmoreland Street and Dame Street at around 4.15pm on Saturday afternoon, prior to his speech at Croke Park later that evening.
Speaking about the work gardaí have put in to prepare for the two-day visit from the Pope, Leahy said: "We're ready to go, the planning that has gone into this is enormous."
The first "real event", Leahy said, where members of the public will get a chance to see Pope Francis will be the parade through the city centre.
"We would expect anything up to 100,000 people in to view that," he said.
The senior garda also said that the city is "not in lockdown" for the Pope's visit, despite the dozens of road closures in place during the World Meeting of Families this weekend.
Leahy said: "The M50 is open on both days… there will be some restrictions on the Sunday where you won't get by [but] the Port Tunnel is open for business, the East Link [bridge] is open for business."
Speaking about getting so many people safely to and from the Phoenix Park on the Sunday, he said it represented a major logistical challenge.
It's hard to imagine what half a million people look like… We have to consider that, if you see the actual build for this it brings it home quickly that this is an enormous event… Take your time. It will take time to get back to your bus.
He urged those going to the mass to follow the colour coding system in operation and to listen to the directions of gardaí and stewards.
The Pastoral Congress of the World Meeting of Families began this morning.