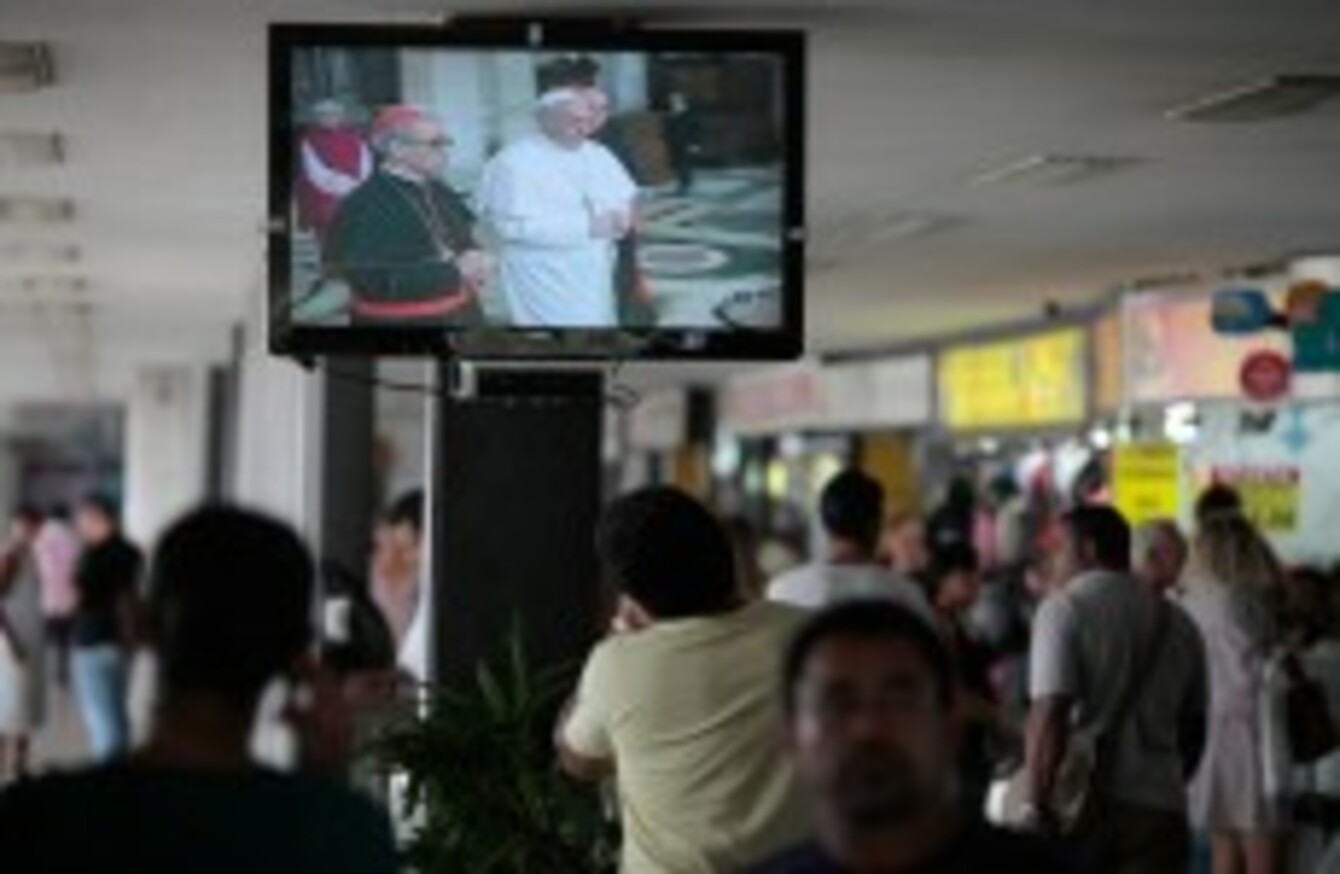 Image: Eraldo Peres/AP/Press Association Images
Image: Eraldo Peres/AP/Press Association Images
THERE WAS A significant change in electricity demand in Ireland on Wednesday evening, according to figures from the electricity operator EirGrid.
Electricity demand fell by over three per cent after the announcement as people stopped using appliances, paused in work or other activities and huddled around the television to see who the next pontiff was.
Overall demand fell by 142 megawatts – the equivalent of electricity usage of over 90,000 homes – according to figures from the EirGrid National Control Centre.
However after the announcement power usage rose again as people stuck the kettles on and resumed whatever it was they were doing.
"This is one of a number of televised events where demand has changed in a measurable way at times when large numbers of people are watching a particular event," EirGrid said in a statement.
Past examples of when demand has changed in a measurable way include Katie Taylor's gold medal win at the 2012 Olympics, the first Ireland v England rugby match at Croke Park in 2007 and Ireland's penalty shoot-out win over Romania at Italia 90.
Separately RTÉ reported that at its peak nearly one million people tuned into the Six One News to watch events in Rome. On average over 720,000 people watched the entire programme, an audience share of over 50 per cent.
The peak audience figure of 992,000 people is the highest for news programmes since the Taoiseach's State of the Nation address in December 2011.
RTÉ had a team of 16 people in Rome covering the election of the new Pope on radio, TV and online.