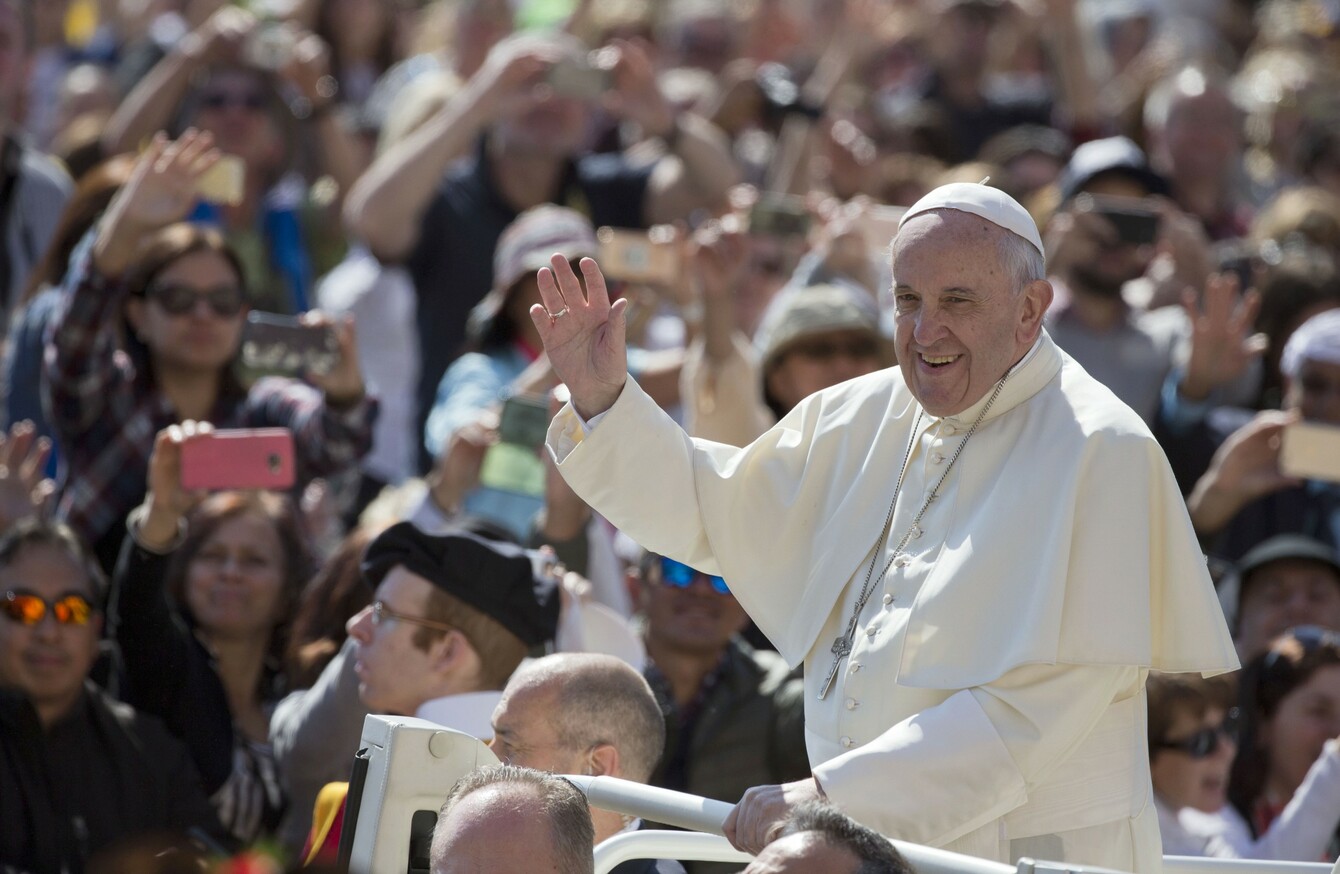 Pope Francis pictured in St Peter's Square earlier this month
Image: AP Photo/Andrew Medichini
Pope Francis pictured in St Peter's Square earlier this month
Image: AP Photo/Andrew Medichini
POPE FRANCIS IS set to visit Ireland in 2018, according to a reports.
This comes after the pontiff was asked by Archbishop of Dublin Diarmuid Martin to preside over the World Meeting of Families, an event backed by the Holy See that will be taking place in Dublin in 2018.
The Irish Catholic is reporting that Pope Francis confirmed that he would attend – and if not him, his successor would.
It has also said that the Pope will include a visit to Northern Ireland as part of his visit, doing what Pope John Paul II was unable to when he visited in 1979.
Dublin was announced as the location for the 2018 World Meeting of Families last year, and Popes have overseen six of the eight meetings that have taken place since 1994.
Over the past year Pope Francis has made a number of headline grabbing trips around the world to Catholic hotspots like Brazil and Cuba, as well as trips that have been seen as politically significant, with tours of the United States and the Middle East.
In a comment to TheJournal.ie last year, the Irish Bishops' Conference said: "Naturally Irish Catholics and all people of goodwill would warmly welcome a papel visit to Ireland."
When Pope John Paul II visited Ireland in 1979 more than one million worshipers turned out for the Papal Mass in Dublin's Phoenix Park.
If Pope Francis does make the journey in 2018, it won't be the first time he will have set foot on these shores.
Back in the early 1980s, the Pope – then humbly known as Jorge Mario Bergoglio – spent some time at the Jesuit Centre in the Milltown Institute learning English.