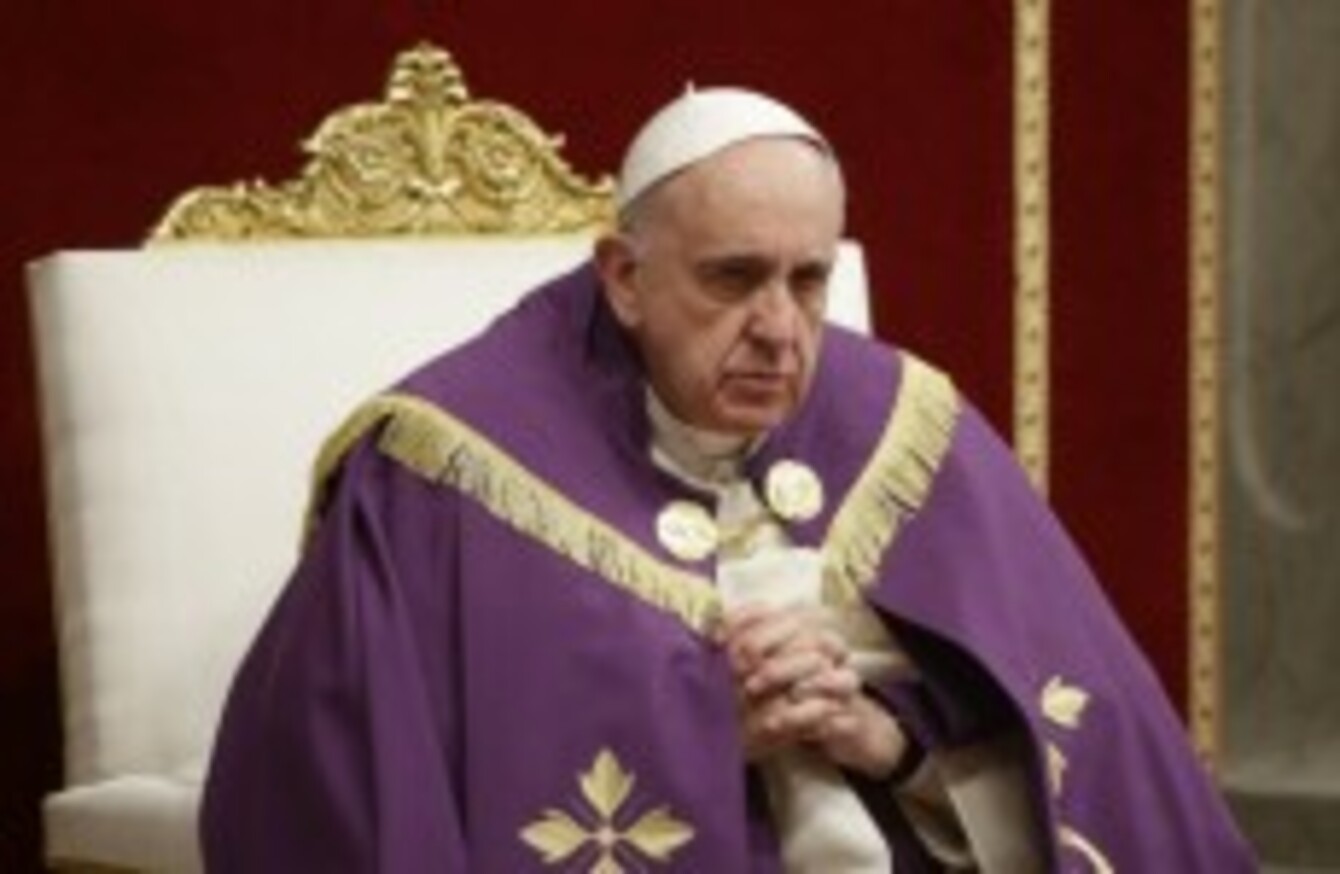 Image: AP/Press Association Images
Image: AP/Press Association Images
POPE FRANCIS HAS admitted that what he misses most is the freedom to pop out for a pizza.
The 78-year-old was giving an interview to mark two years as pontiff.
The Argentinian Pope said laughing, "The only thing I would like is to go out one day, without being recognised, and go to a pizzeria for a pizza.
When asked if he liked being pontiff by Mexican broadcaster Televisa he replied, "I don't mind.
"I have the feeling that my pontificate will be brief: four or five years, even two or three.
"Two have already passed. It is a somewhat strange sensation.
Maybe it's like the psychology of the gambler who convinces himself he will lose so he won't be disappointed and if he wins, is happy."
"Mexicanisation" of Argentina
Speaking about the recent diplomatic incident he caused with his comments about the 'Mexicanisation' of Argentina, he said the country had a "privileged" place in the church thanks to the role of Virgin of Guadalupe.
Referring to Mexico's problems with violence and drugs, he said:
I think that the devil has punished Mexico with a lot of anger. I think the devil can't forgive Mexico.