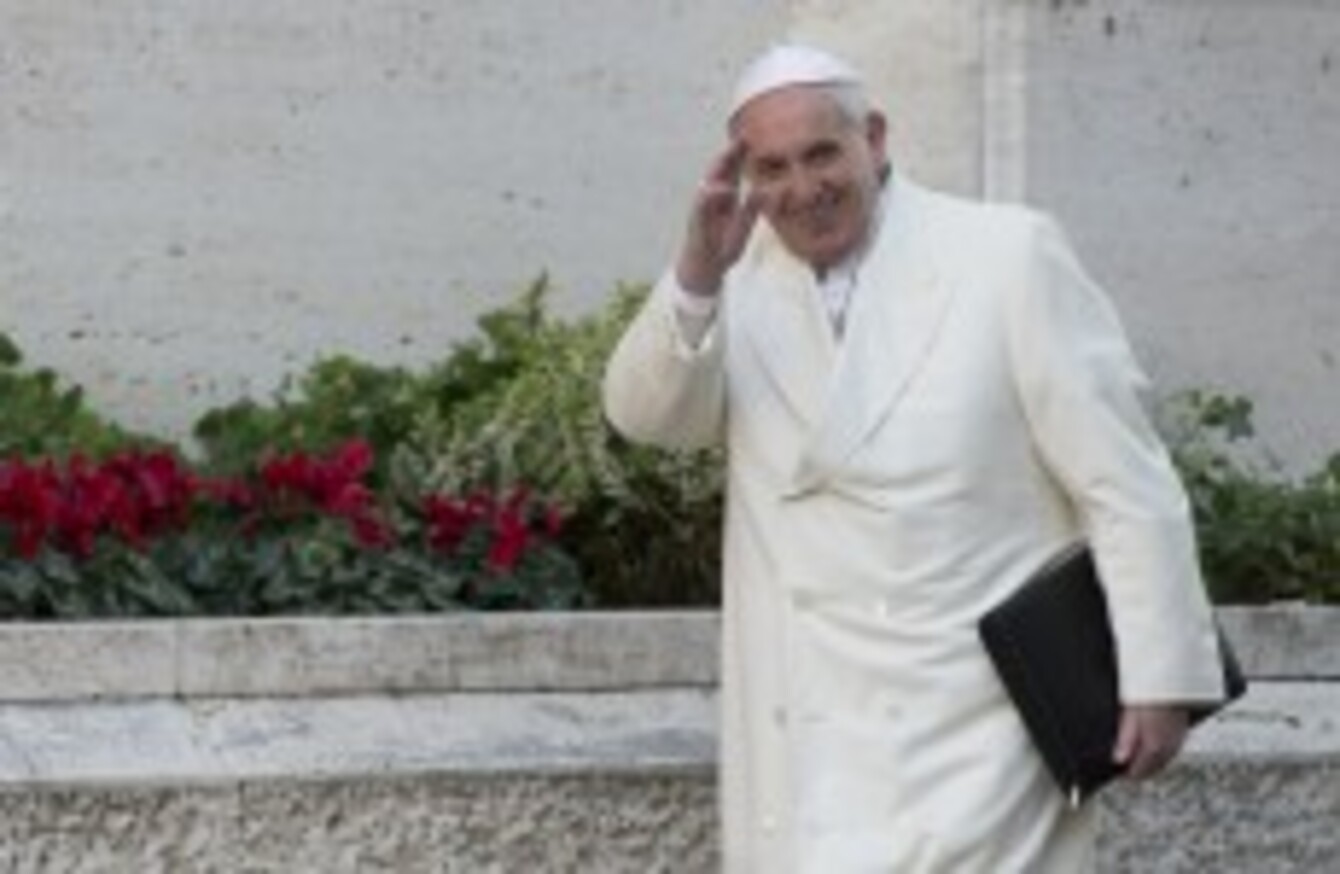 Image: AP/Press Association Images
Image: AP/Press Association Images
IN THE LATEST in a series of candid pronouncements, Pope Francis has criticised couples who choose not to have children.
The Pontiff made the statement at his general audience in St Peter's Square, according to multiple reports.
"A society with a greedy generation, that doesn't want to surround itself with children, that considers them above all worrisome, a weight, a risk, is a depressed society," the pope said, according to The Guardian.
"The choice to not have children is selfish. Life rejuvenates and acquires energy when it multiplies: It is enriched, not impoverished."
Just last week, the Pope sparked a debate with his comments on smacking children (he said it was okay, once their dignity was maintained).
Meanwhile, last month, he raised a few eyebrows with his choice of language when he said good Catholics did not have to breed "like rabbits".