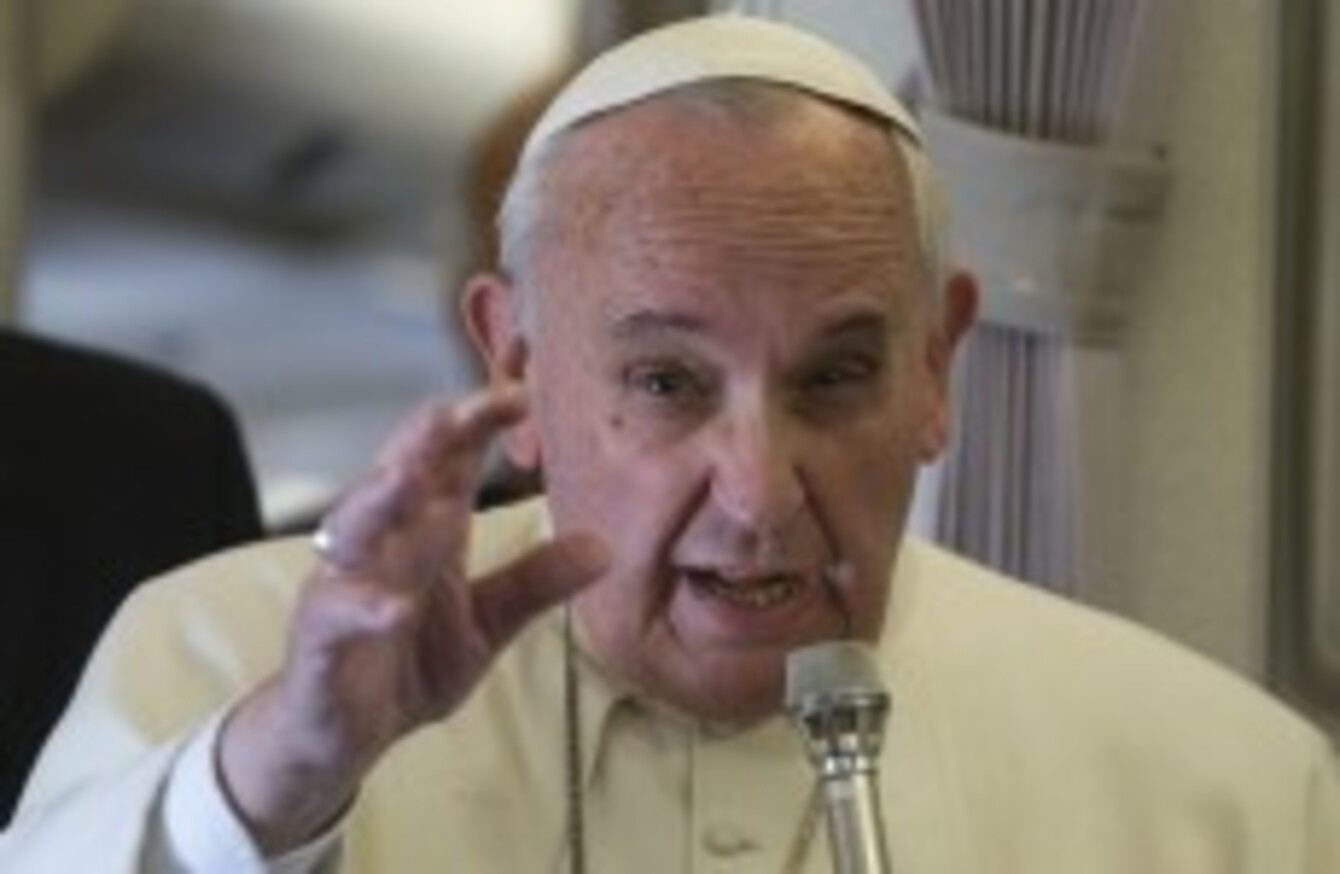 File photo
Image: AP/Press Association Images
File photo
Image: AP/Press Association Images
POPE FRANCIS HAS said it's okay for parents to smack their children, once their dignity in maintained.
According to widespread reports this morning, the Pope made the remarks during his weekly general audience.
Speaking about the role of fathers in the family, he said a good father should be able to "correct with firmness".
"One time, I heard a father in a meeting with married couples say 'I sometimes have to smack my children a bit, but never in the face so as to not humiliate them'," Francis said, according to the Guardian.
"How beautiful." the Pope added.
He knows the sense of dignity! He has to punish them but does it justly and moves on.
A representative of the Vatican press office said the Pope wasn't speaking about committing violence, but about helping children to grow and mature.
Child protection
Meanwhile, Pope Francis warned clergy yesterday they must never try to cover up sexual abuse, as a new Church child protection panel prepared to meet for the first time.
In a strongly-worded letter to the heads of national bishops' conferences and religious orders, he demanded "close and complete" cooperation with the watchdog he has established at the Vatican.
"Families need to know that the Church is making every effort to protect their children," he said.
The Pontifical Commission for the Protection of Minors, which will hold its first full meeting today, has been given a brief to drive reform on an issue that has severely damaged the Church's authority and reputation around the world.
Headed by American cardinal Sean O'Malley, it includes clerics and lay people from all corners of the world, including two victims of paedophile priests, Peter Sanders from Britain and Ireland's Marie Collins.
Includes reporting from - © AFP 2015