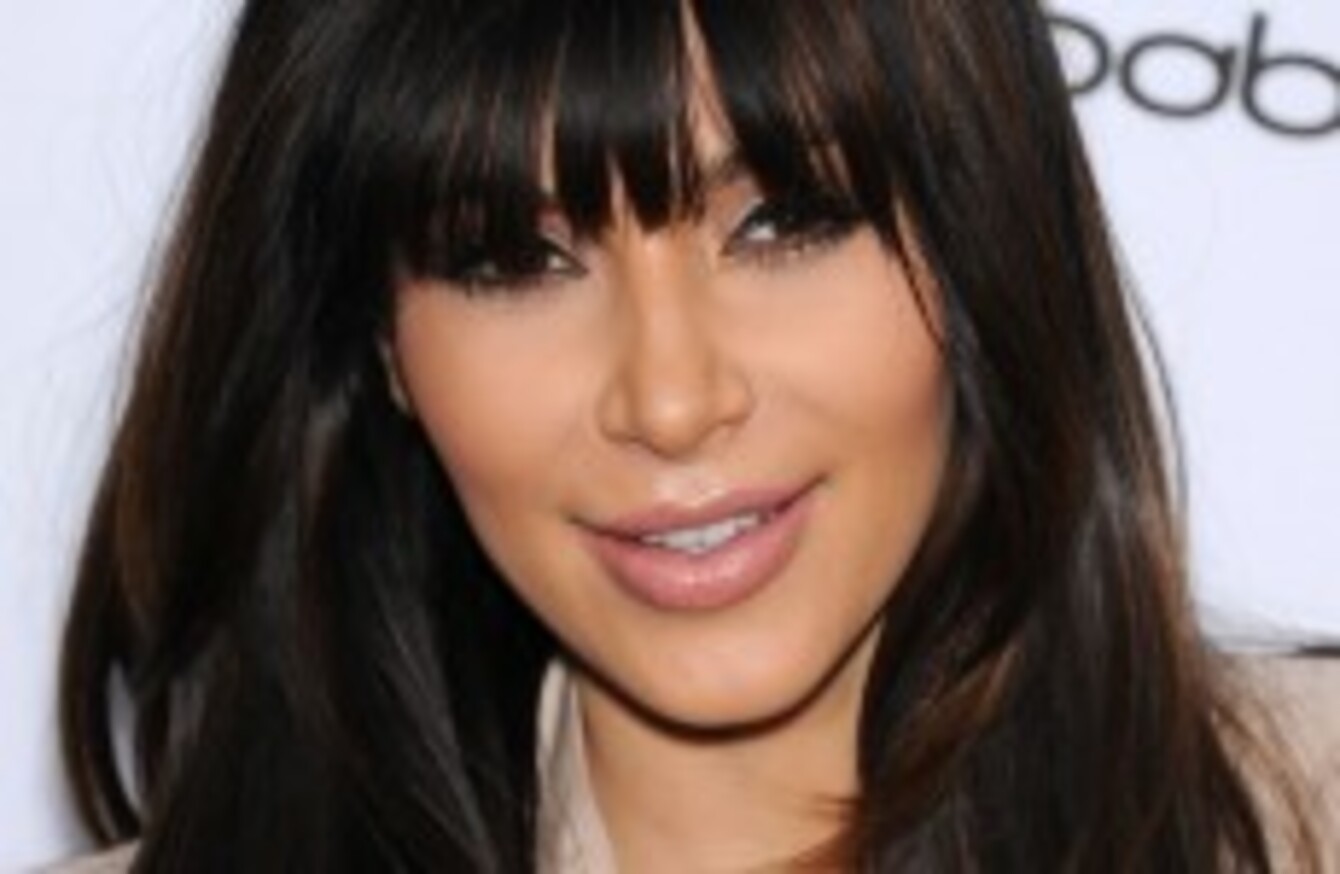 Kim Kardashian
Image: Tammie Arroyo/AFF/EMPICS Entertainment
Kim Kardashian
Image: Tammie Arroyo/AFF/EMPICS Entertainment
NOT CONTENT WITH their own reality show, perfume, books, and other endorsements, the Kardashian family have left their mark on Ireland – by influencing parents who want to name their newborns.
Mason, the name of the son of Keeping Up With The Kardashian stars Kourtney Kardashian and Scott Disick – and nephew of Kim Kardashian – jumped from number 242 in the boys' names rank in 2007 to 57 in 2012.
Meanwhile, though Kim did not enter the top 100 names, Chloe (the standard spelling of Kardashian sister Khloe's name) was named the 15th most popular name in 2012.
Other interesting names that grew in popularity were Logan (inspired by the Gilmore Girls, perhaps?), Amelie (parents that were fans of the French film, no doubt) and Alfie (Michael Caine fans?).
The latest CSO results for baby names in Ireland show that Jack was still at the top spot for boys' names in 2012, having first reached number one in 2007. Emily, meanwhile, was the top name for girls in 2012, and has been since 2011.
The top five boys' names in 2012 were:
Jack (831)
James (773)
Daniel (683)
Sean (677)
Conor (639)
The top five girls' names were:
Emily (626)
Sophie (577)
Emma (497)
Grace (461)
Lily (449)
Interestingly, the top five boys' names have been in the top five since 2007, with four – Jack, Sean, Conor and James – being in the top five since 1998, although their order changed from year to year.
Meanwhile, the top five girls' names and their order remained the same between 2011 and 2011, making it the first time since 2004/2005 that the five most popular girls' names remained unchanged for two consecutive years.
Variety
There was a wider variety of names for girls rather than boys, with 4,730 girls' names registered compared to 3,804 boys' names.
When it comes to Irish names, they have certainly fallen in popularity – while there Sean and Conor are in the boys' top five, you have to go to number 11 in the girls' list to find the first Irish name, Aoife. Other popular Irish names for girls include Caoimhe and Saoirse.
Irish names for boys that parents loved last year were Oisin (14), Cian (15) and Liam (13). Names that grew in popularity last year were Logan, Isaac and Tyler, while Amelia, Hollie and Evie grew in popularity for girls.
Nationalities
For boys whose parents were Irish nationals, Jack was the top ranked name, while James was the most popular choice with parents of UK nationality.
David and Matteo were the most popular boys' names chosen by parents from the EU15 (excluding Ireland and the UK), and Filip was the boys' name chosen most often by parents from the accession states.
Parents from nations outside the EU made Daniel the highest ranked name of baby boys registered in Ireland in 2012.
For girls where both parents were Irish nationals, Emily was the most popular name, and Ella and Jessica were the top ranked names chosen by parents of UK nationality.
Emma ranked first with parents of the EU 15 (excluding Ireland and the UK) and Julia took top spot with parents of the accession states.
Outside of parents of EU nationality, Sarah was the name that ranked highest of baby girls registered in Ireland.