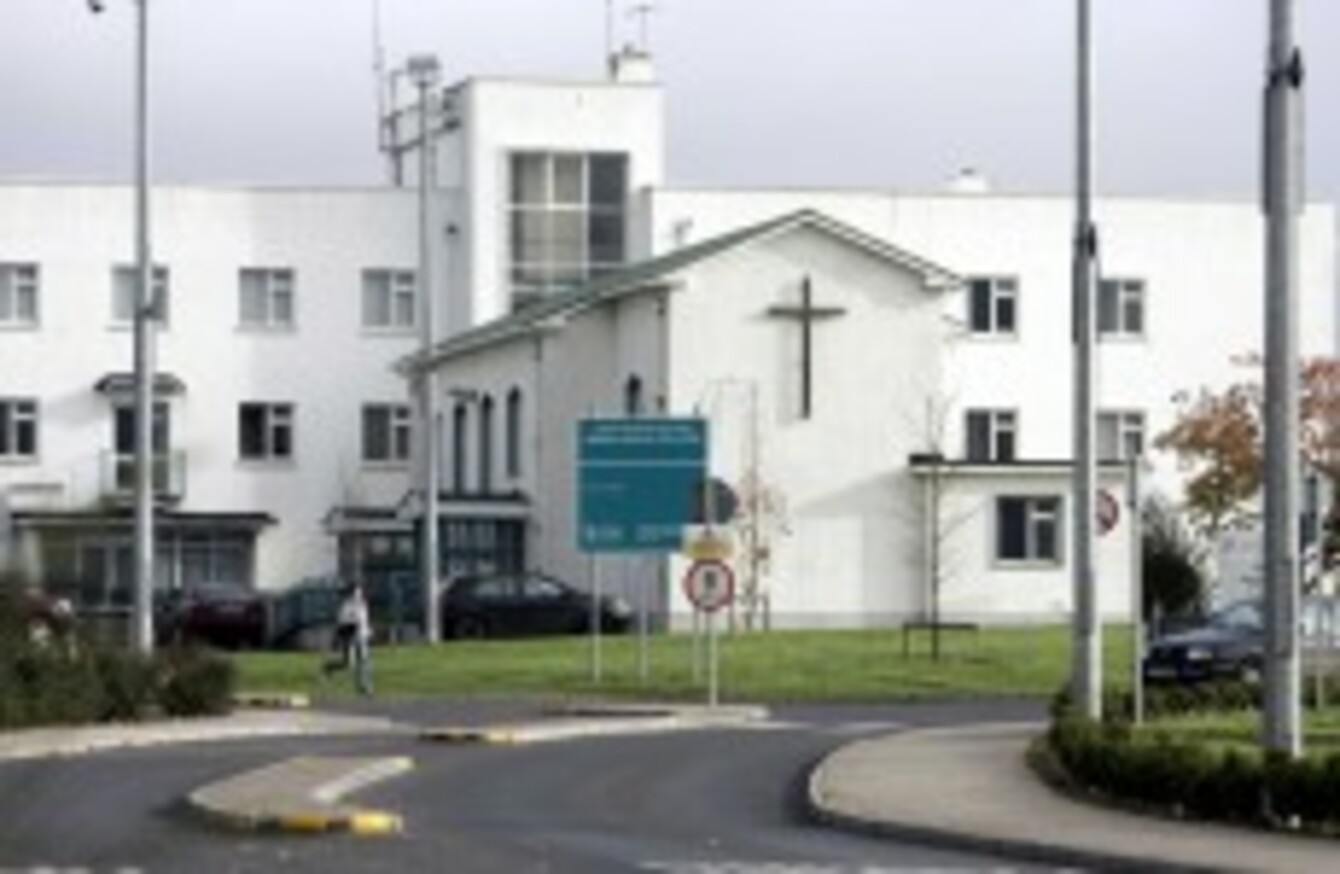 Image: Photocall Ireland!
Image: Photocall Ireland!
Updated 9.54pm
THE DEPARTMENT OF Health confirmed earlier today that the death of another baby at the HSE Midland Regional Hospital Portlaoise is currently being investigated.
The news came following a damning report examining the deaths of four babies in a six year period at the hospital which stated that patients and families were treated in a poor – and at times – appalling manner, with limited respect, kindness, courtesy and consideration.
Speaking at a press conference earlier, the author of the report,  Chief Medical Officer Dr Tony Holohan, mentioned the death of a fifth baby which is now being investigated. A spokesperson for the department confirmed that "a death is currently being investigated" but said no further details are available.
Services are not safe
Commenting on the report, Holohan said the hospital's maternity services cannot be regarded as "safe and sustainable" in its current form.
It lacks many of the important criteria required to deliver, on a standalone basis, a safe and sustainable maternity service, he explained.
The report also says that "information that should have been given to families was withheld for no justifiable reason".
The probe was commissioned by government following an RTÉ Investigations Unit programme into a number of perinatal deaths at the hospital.
It concluded that poor outcomes that could likely have been prevented were identified and known by the hospital but not adequately and satisfactorily acted upon.
"Many organisations, including PHMS, had partial information regarding the safety of PHMS that could have led to earlier intervention had it been brought together," reads the fifth of six report conclusions, another of which notes that the HSE's external support and oversight should have been stronger and more proactive, given the issues identified in 2007.
The report made 11 overall recommendations, including one to "apologise unreservedly to the patients concerned".
He also recommended that HIQA be asked to undertake a separate investigation and to develop national standards for the conduct of reviews of adverse incidents.
Data
The data used in this assessment could have shown, it it was collated and examined, that there was "good reason to suspect that there may have been an ongoing problem with outcomes of care experienced by people using the service in PHMS".
The report showed:
Birth rates had risen quickly over a short period;
There were a number of what are now defined as 'never events';
A number of other serious adverse events occurred;
There was a rise in notifications of adverse incidents;
There was a significant increase in transfers out of PHMS for both maternity and paediatric care to other centres;
There was a higher than expected rate of obstetric claims.
This information was available but not used or analysed on a regular basis.
Making a difference
Publishing the report, Minister James Reilly said his involvement with the families has made a significant impression on him.
"I very much admire their strength and tenacity," he added. "I respect their commitment to ensure their babies' stories have been heard.
I can assure them that the actions they have taken resulting in this report will make a significant difference to how we manage our maternity services in the future.
He noted that the report of the Chief Medical Officer recognised that clear failures had occurred in Portlaoise.
Responding to the conclusion that the current services are not safe, the HSE has put in place a transition team which is now in control of maternity services at Portlaoise Hospital.
Reilly conceded that the recent events had damaged public confidence in the facility but added that he was satisfied the hospital will now provide improved, safer and patient-centred services.
"This Report however, is not just for Portlaoise Hospital Maternity Services. There are implications from this report for other services in the hospital and for other maternity services, and to this end I am requesting the HSE to look at other similar sized maternity services around the country and consider their incorporation into managed clinical networks within their relevant hospital group.
He concluded, "I am also concerned about staffing and I am directing a swift analysis of midwifery workforce planning across the country to be completed by the HSE."
- With additional reporting by Michelle Hennessy.
First published 12.47pm