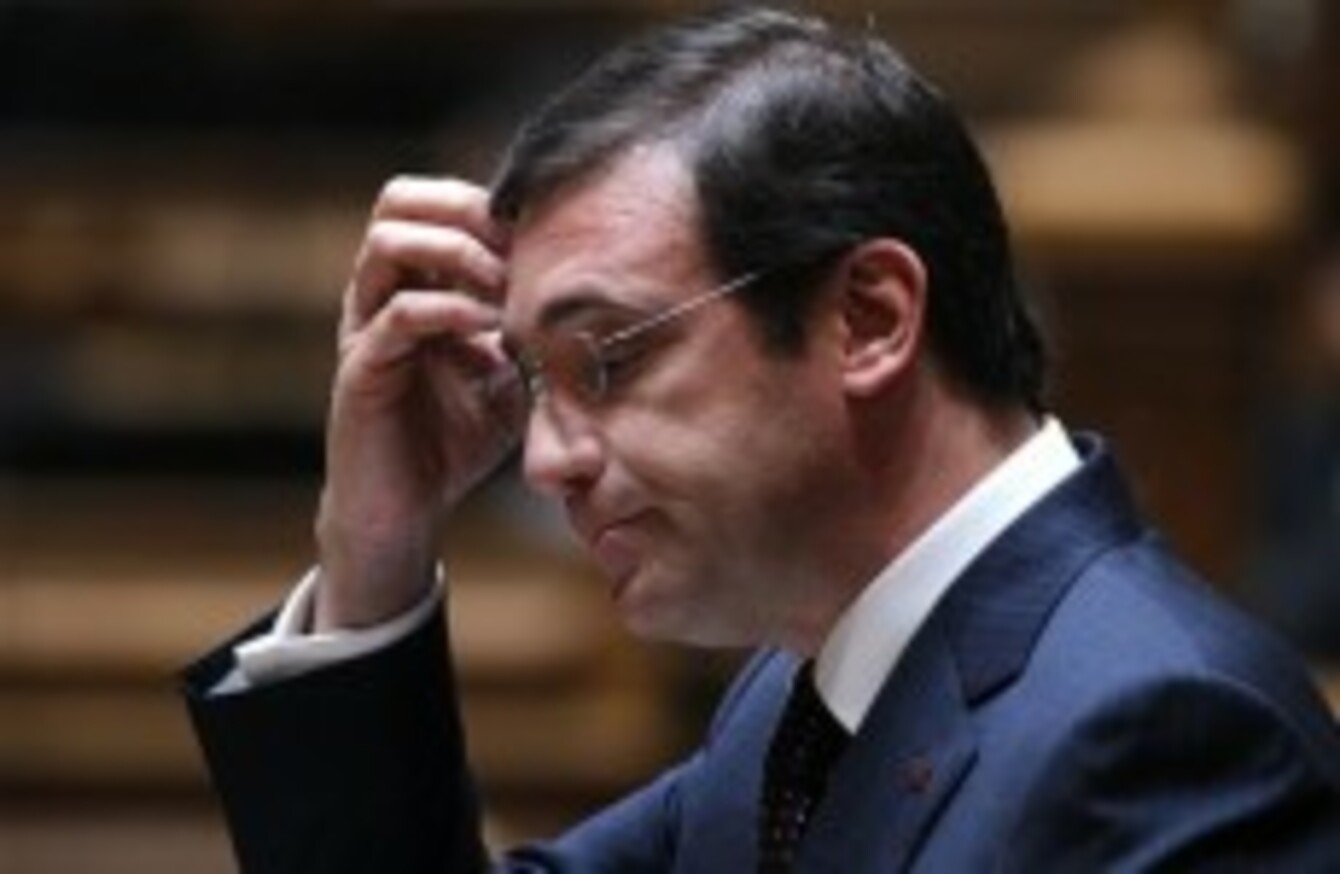 Portugal's Prime Minister Pedro Passos Coelho.
Image: (AP Photo/Francisco Seco)
Portugal's Prime Minister Pedro Passos Coelho.
Image: (AP Photo/Francisco Seco)
PORTUGUESE PRIME MINISTER Pedro Passos Coelho called for severe cuts in public spending after a court rejected a number of austerity measures, as the EU warned the debt-hit nation to respect the aims of its international bailout.
In an address to the nation, Coelho said there would be no new tax hikes in 2013 but that measures would be taken to "contain public spending in the areas of social security, health and education".
The prime minister did not go into details of the anticipated cuts. His government has been involved in seeking to slash public expenditure by €4 billion by 2015.
On Friday the constitutional court ruled that several measures in the budget were unlawful, including the scrapping of a 14th month of salary for civil servants and retirees, as well as cuts to unemployment and sickness benefits.
The government condemned the decision, which will see it lose out on about 1.2 billion euros in savings. It said the ruling would make it difficult to achieve the budget cuts needed to meet the terms of a €78 billion bailout from the European Union and International Monetary Fund.
Portugal's position is now "more fragile" than before, Coelho said and could harm its intention to negotiate with the EU for an extension on deadlines to reimburse its loans.
But it was out of the question to request another bailout, Coelho said, adding that "the government will respect all of the objectives of the aid programme".
For its part the European Commission late last night warned Portugal that it must do just that.
"Any departure from the programme's objectives, or their re-negotiation, would in fact neutralise the efforts already made and achieved by the Portuguese citizens… and prolong the difficulties from the adjustment," the Commission said in a statement.
The 2013 austerity budget, approved by parliament last year, was expected to bring Portugal €5.3 billion in savings in a bid to haul the embattled eurozone country out of the crisis.
Last month, Portugal won an extra year from its creditors to bring down its public deficit in line with EU regulations. The government now targets a deficit of 5.5 percent of gross domestic product in 2013.