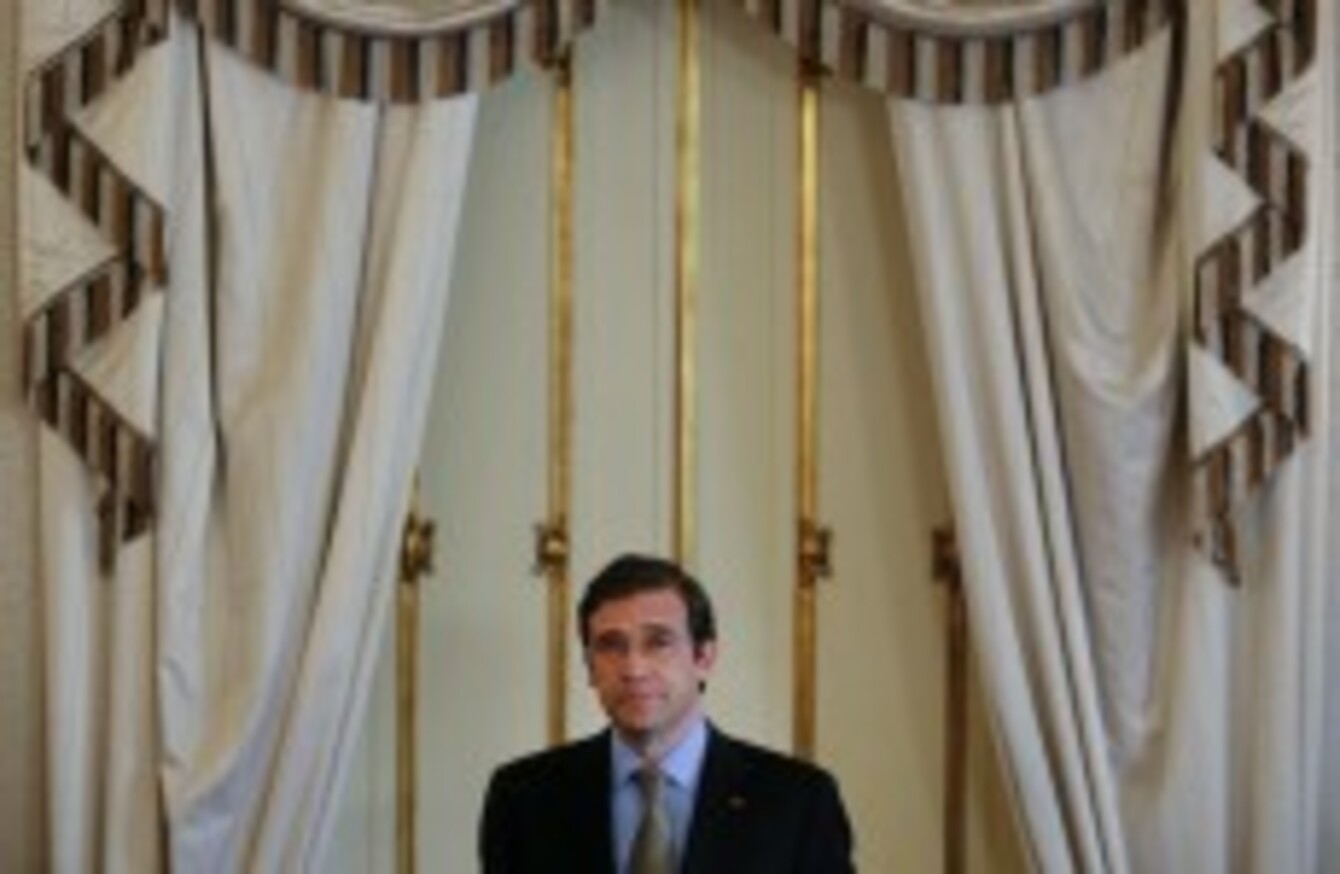 Portugal's Prime Minister Pedro Passos Coelho
Image: Francisco Seco/AP/Press Association Images
Portugal's Prime Minister Pedro Passos Coelho
Image: Francisco Seco/AP/Press Association Images
PORTUGAL'S FOREIGN MINISTER has handed in his resignation in a row over the country's bailout reforms, plunging the recession-wracked country into a political crisis a day after the finance minister also quit.
"I presented my resignation this morning," Paulo Portas said in a statement. "My decision is irrevocable." Portas' small conservative CDS-PP party is part of Prime Minister Pedro Passos Coelho's ruling coalition.
The surprise move came a day after the shock resignation of Finance Minister Vitor Gaspar, the architect of the country's reforms under its EU-IMF bailout, which has triggered calls for an early election.
Passos Coelho said that he had not accepted the resignation, saying in a televised address that "it would be premature to accept this resignation" due to the "threat of political instability that this would entail."
"I'm not resigning. I'm not abandoning the country. I am working with the same determination in the service of my country," vowed Passos Coelho.
In his resignation letter, Portas said he disapproved of the prime minister's decision to replace Gaspar with Treasury Secretary Maria Luis Albuquerque, who has managed the country's privatisation efforts.
Finance Minister says his credibility is undermined
Passos Coelho's choice had been interpreted as a clear indication that he intended to continue on the path of fiscal discipline despite criticism from the opposition and rising social unrest.
The government, which came to power in early elections in June 2011, is increasingly isolated, as shown by the fourth general strike organised last week by trade unions.
Gaspar, a one-time EU and ECB official, played the main role in applying the reform programme agreed in 2011 with the European Union and International Monetary Fund in exchange for bailout funding of €78 billion over three years.
But in his letter of resignation, he acknowledged that "repeated slippages" in achieving targets "have undermined my credibility as finance minister."
The drastic cuts in spending and tax rises which he has overseen have plunged the country into a deeper recession, and with higher unemployment, than had been expected.
At the end of March the budget deficit amounted to 10.6 percent of annual output. The target set by creditors, already relaxed twice, is for a deficit of 5.5 percent at the end of the year.
The government expects the economy to contract by 2.3 percent by the end of the year while the unemployment rate has soared to a record 18.2 percent.
Portugal has agreed with lenders to bring its deficit to 5.5 percent of output this year, four percent in 2014 and 2.5 percent in 2015, below the EU's ceiling of 3.0 percent.