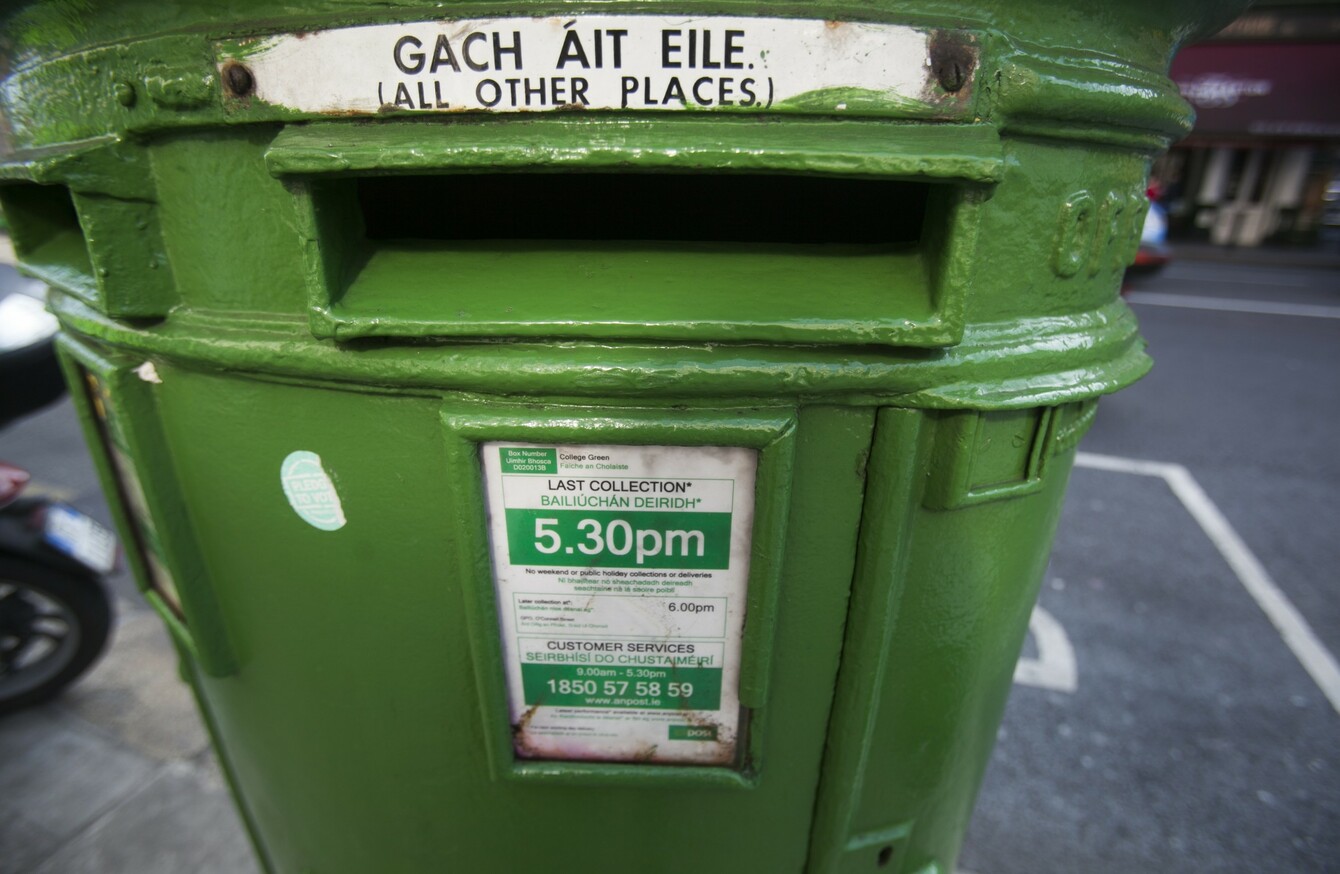 Image: Leah Farrell/RollingNews.ie
Image: Leah Farrell/RollingNews.ie
THE COST OF sending letters around Ireland and internationally is set to rise from next month.
An Post has said that it will be bumping up the cost of a domestic letter that weighs less than 100g from 70c up to 72c, while the cost of sending an international letter at this weight is set to rise from €1.05 up to €1.10.
Despite these price increases, Ireland's postal service is keen to stress that we still do better price-wise than our neighbours on the continent.
Even with the increase, the following graph shows that Ireland still sits near the bottom of the table when compared with other countries in EU15 (the 15 countries that made up the EU prior to the accession of 10 candidate countries in 2004).
An Post has also emphasised that there will continue to be a range of discount options available to businesses and customers who post in bulk.
Today's price increase come from costs incurred in supporting its Universal Service Obligation – something written into European law that requires An Post to provide a service to all households in Ireland.
A spokesperson for the company today said: "An Post is committed to providing excellent value for money, serving Irish business and being the trusted service provider of choice for business and personal customers."