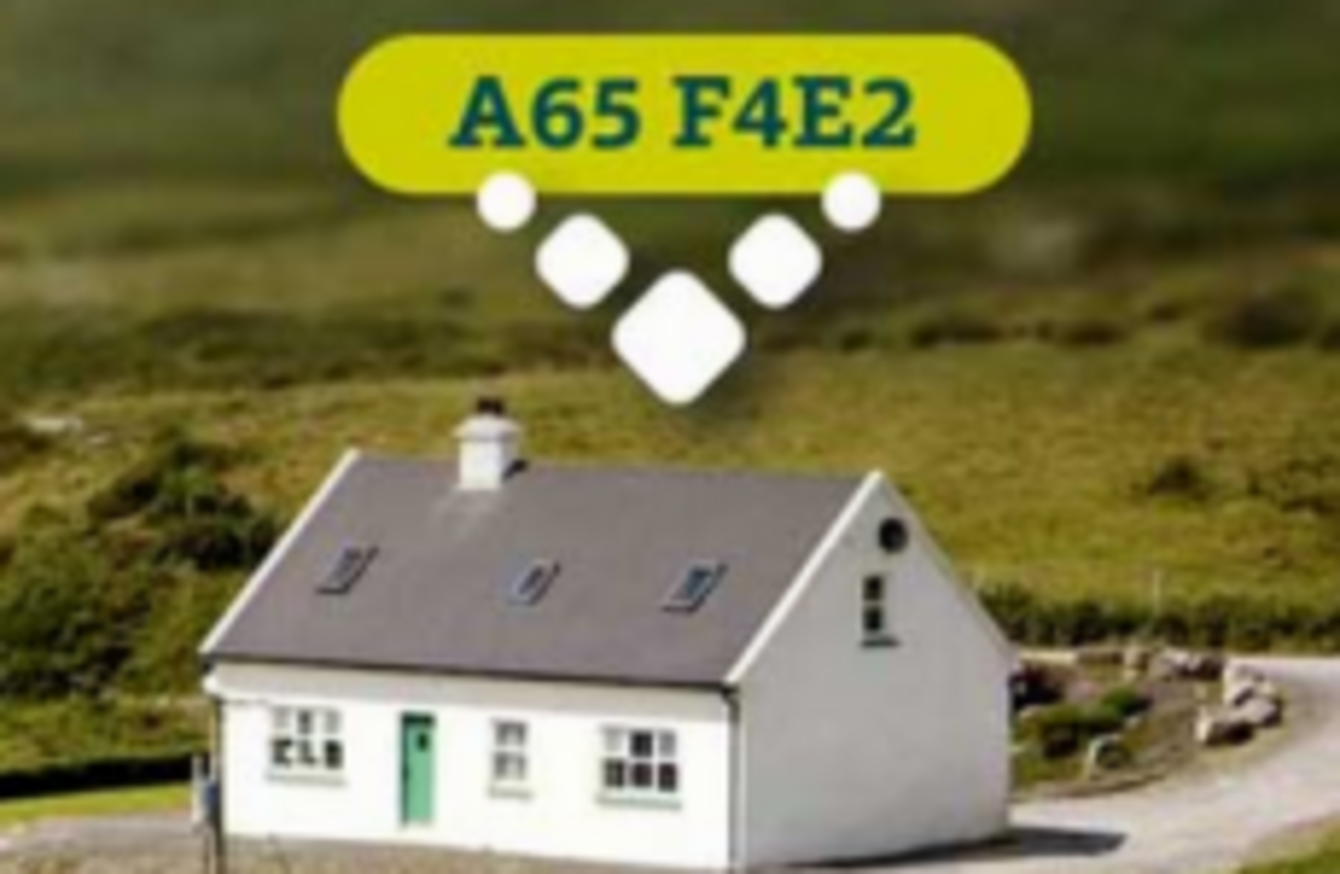 Image: Eircode
Image: Eircode
IT'S NOT CLEAR if the €38 million spent on the implementation of the new postcode system, Eircode, will produce the data-matching benefits the government had hoped for.
The Revenue Commissioners, through the introduction of the property tax, has largely achieved the improved data and address matching that had it had been expected would be the main benefit of the Eircode system, according to a report by the Comptroller and Auditor General.
"It is not clear that benefits to the value projected will be achieved as a result of the implementation of Eircode. Improved data matching by Revenue was expected to be the main public sector benefit," the C&AG said today.
Revenue have indicated that this benefit has largely been achieved through other address related developments such as the Local Property Tax register and improved data matching processes.
The C&AG, the state's spending watchdog, also found that none of the cost benefit analyses carried out on the project were based on it being an address-specific system – the one that has been implemented.
Instead all analyses explored the benefits of a 'postal sector' model, similar to the one which operates in the UK.
However, a report in 2010 did find that the address-specific model would cost €100,000 less to implement than the 'postal sector' model.
The C&AG also found that €423,520 was spent on six consultants without the use of a competitive tendering process.
Concerns were also raised at an EU level about the qualifying criteria in the licence holder tender.
A consortium, headed by Capita Ireland as the company, developed, rolled-out and is operating the Eircode system.
The overall €38 million cost figure includes €686,000 relating to changes to the contract with the licence holder after it was signed.
The report also found that an outreach campaign, to assist those considered to be vunerable and hard to reach, has so far cost €527,000 but that the licence holder did not go to tender for this campaign.
The government was also forced to pay €340,000 because of a delay in launching the project.
The new postcode system had been due in May 2015, however delays, caused by the need to introduce appropriate data protection laws, meant Eircode was not launched until 13 July.