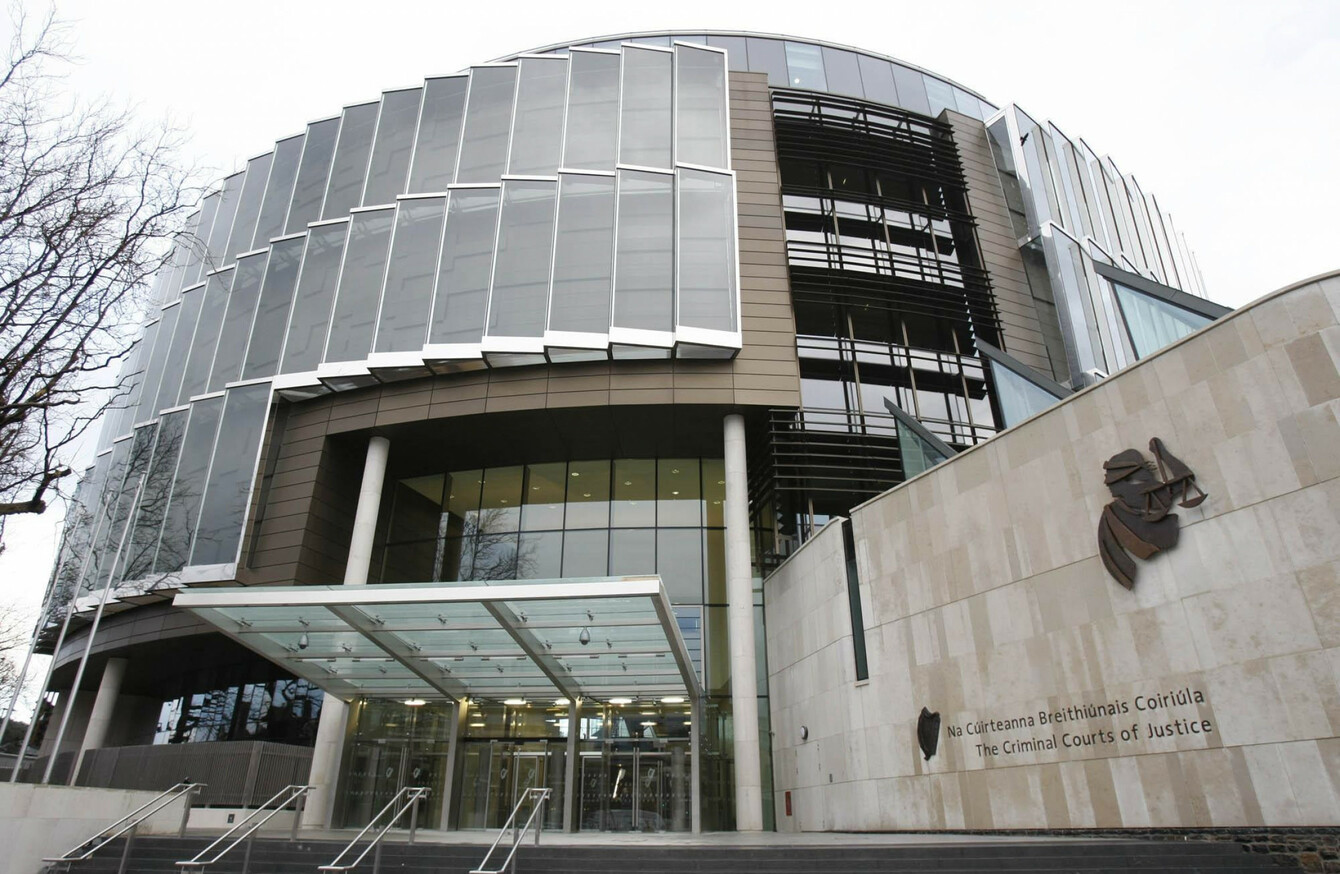 Image: PA Archive/PA Images
Image: PA Archive/PA Images
A DUBLIN POSTMISTRESS has described how she heard screaming before two men burst into her bedroom during a €90,000 tiger kidnapping four years ago. 
Susan Lawlor said she managed to ring a special "tiger raid hotline number" issued by An Post and had slid her phone under her bed covers, when a man dressed in black entered her room.
She said this intruder, who she named "Number 1", demanded to know if she'd made a call.
Ms Lawlor told Dublin Circuit Criminal Court she denied this, handed over her phone and then the man was joined by another intruder dressed in black.
She said this man "Number 2" brought her adult daughter Emma Carter and Italian student Gabriella Saisa into the room.
"My freedom was taken for me in minutes and my concern was for my daughter and Gabriella … I was very concerned, I thought they were going to kill me and I feared for my life," she revealed.
Ms Lawlor said these men tied her and the other two women's hands with cable ties and bundled them all into the backseat of her car, before driving them to a field in an unknown location.
'Anxious'
She told Kerida Naidoo SC, prosecuting, that she saw a small black handgun on her bed before leaving the house in the early hours of that morning. 
Ms Lawlor also described how she spat in the backseat of a car and plucked one of her hairs out as the kidnappers drove her to the post office.
She told the court: "If I died, I wanted gardaí to know I'd been in the car."
Paschal Kelly, 52, with an address at Cootehill, Co Cavan, has pleaded not guilty at Dublin Circuit Criminal Court to trespass and falsely imprisoning Lawlor, Carter and Saisa at Seabury Drive, Malahide, Dublin, on 25 September, 2014. 
Kelly has also pleaded not guilty to robbing Lawlor of cash at Bayside Post Office, Sutton, Dublin, and threatening to kill her, Carter and Saisa at an unknown location in the State.
He has also denied unlawful possession of a vehicle, all on the same date.
Lawlor told Naidoo that the intruders didn't give any explanation as to why they were in her home, but they wanted her post office and car keys and were "anxious" to get on the road. 
She said she had tape put over her eyes, but that she could see around this while they were driving in her Nissan car.
Lawlor described the men being agitated on the phone to a third person, who appeared to have gotten lost.
Road surface
She told the court her own phone rang in her handbag, which the raiders had taken with them.
"The Number 1 guy freaked and said 'who the fuck is ringing you at this hour of the morning?'," she said.
Her daughter tried to calm the situation by suggesting it was one of the neighbours.
"I feared for my life because the Number 1 guy kept saying he was going to shoot me if I'd made the call," Ms Lawlor testified.
She told the jury that she recalled the road surface changing and that they eventually turned into a field, where a third man got into the car and said "I heard yous made a call".
She described how she was threatened and beaten by Number 1 when she told the raiders the post office safe was on a timer, but that they eventually drove her to her workplace and robbed the cash.
The trial continues before Judge Karen O'Connor and a jury of five women and seven men.
Comments have been closed for legal reasons.