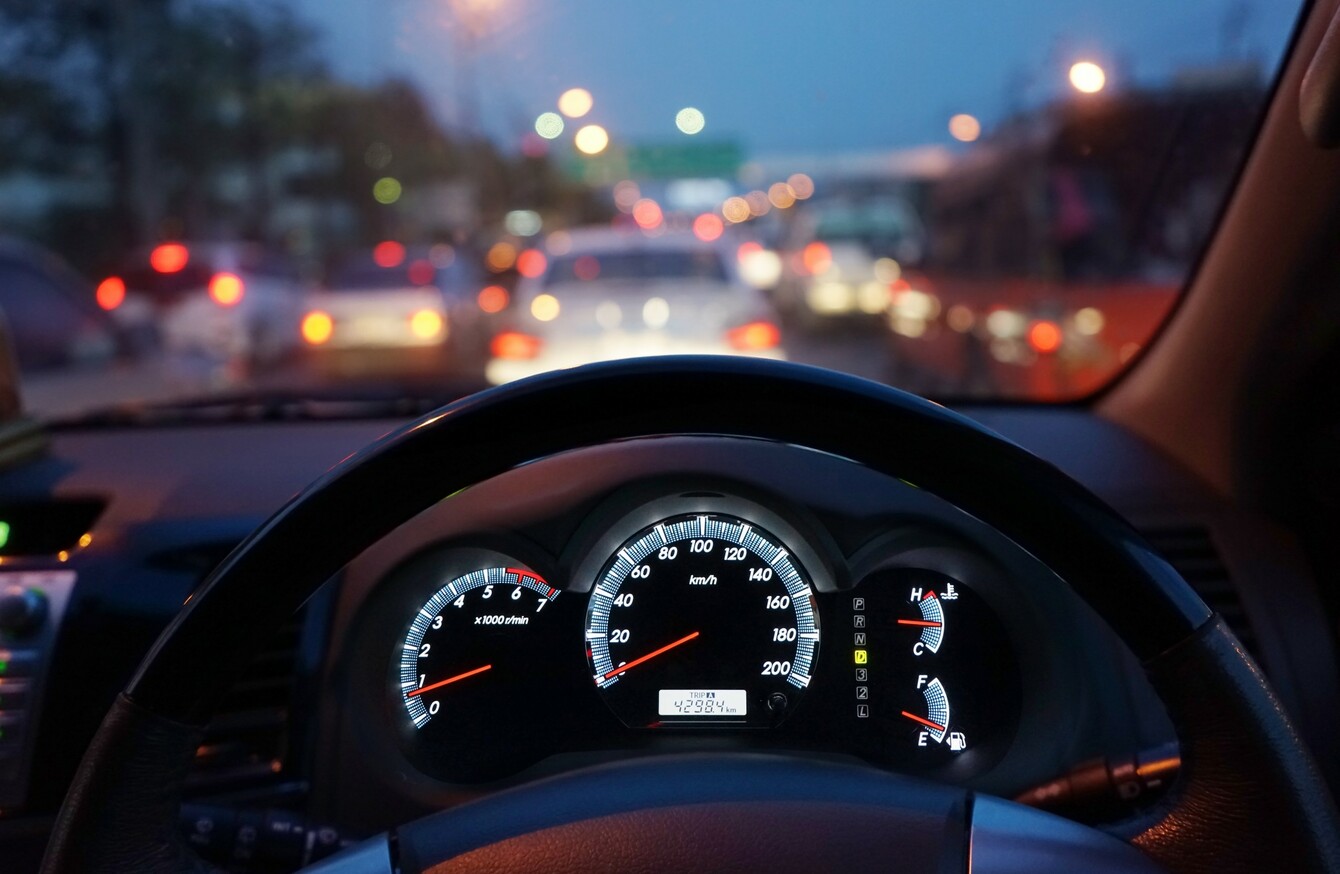 Image: Shutterstock/Sanit Fuangnakhon
Image: Shutterstock/Sanit Fuangnakhon
IT'S THE MAY Bank Holiday, and the roads will be busy this weekend with people travelling around the country.
Figures from the Road Safety Authority show that between 2010 and 2015 17 people died on the roads and 48 were seriously injured over the May Bank Holiday.
They are advising motorists to take care and to drive safe throughout the weekend.
The Catholic Church also have some top safety tips for motorists ahead of the bank holiday – say a prayer.
Bishop Liam MacDaid of Clogher said that the loss of life of the roads was "heart-breaking" and urged road users to be vigilant while driving.
"Ahead of this May bank holiday weekend I am asking all road users to exercise particular vigilance in terms of safety and to be responsible on the roads over the coming days," he said.
Bishop McDaid said that by praying before driving, people could remind themselves of the "spiritual, moral, and physical importance" of what they were about to do.
Road safety
The Road Safety Authority also issued guidelines for motorists ahead of the weekend.
They said that driver fatigue was a contributory factor in as many as one in five driver deaths in Ireland last year.
To combat the likelihood of driver fatigue, the RSA have advised motorists to drink coffee and take "caffeine naps" when driving for long periods.
"Bank holiday weekends are a high risk period for road-users as there are typically more people on the roads, travelling greater distances," said Michael Rowland of the RSA.
Our advice is to pull over as soon as you start to feel tired… drink a caffeinated drink and take a 15 minute nap. When you wake up, the caffeine should have taken effect, allowing you to drive for another hour or so.
The caffeine takes effect by blocking receptors in the body that signal when you should be getting tired. By blocking these, the body can function for a while longer.
Caffeine doesn't actually create more energy in your body – rather it stops your body from signalling that it's tired.
The RSA said that by stopping, drinking a coffee, having a 15-minute nap and then getting going again – you should be able to drive for an extra hour or so safely.
As part of their initiative to combat driver fatigue, they're giving out free cups of coffee at Applegreen service stations on Monday between 2pm and 8pm.
You've just got to say 'RSA' or 'Driver Reviver' to the person serving you.
Stay alert, everybody!