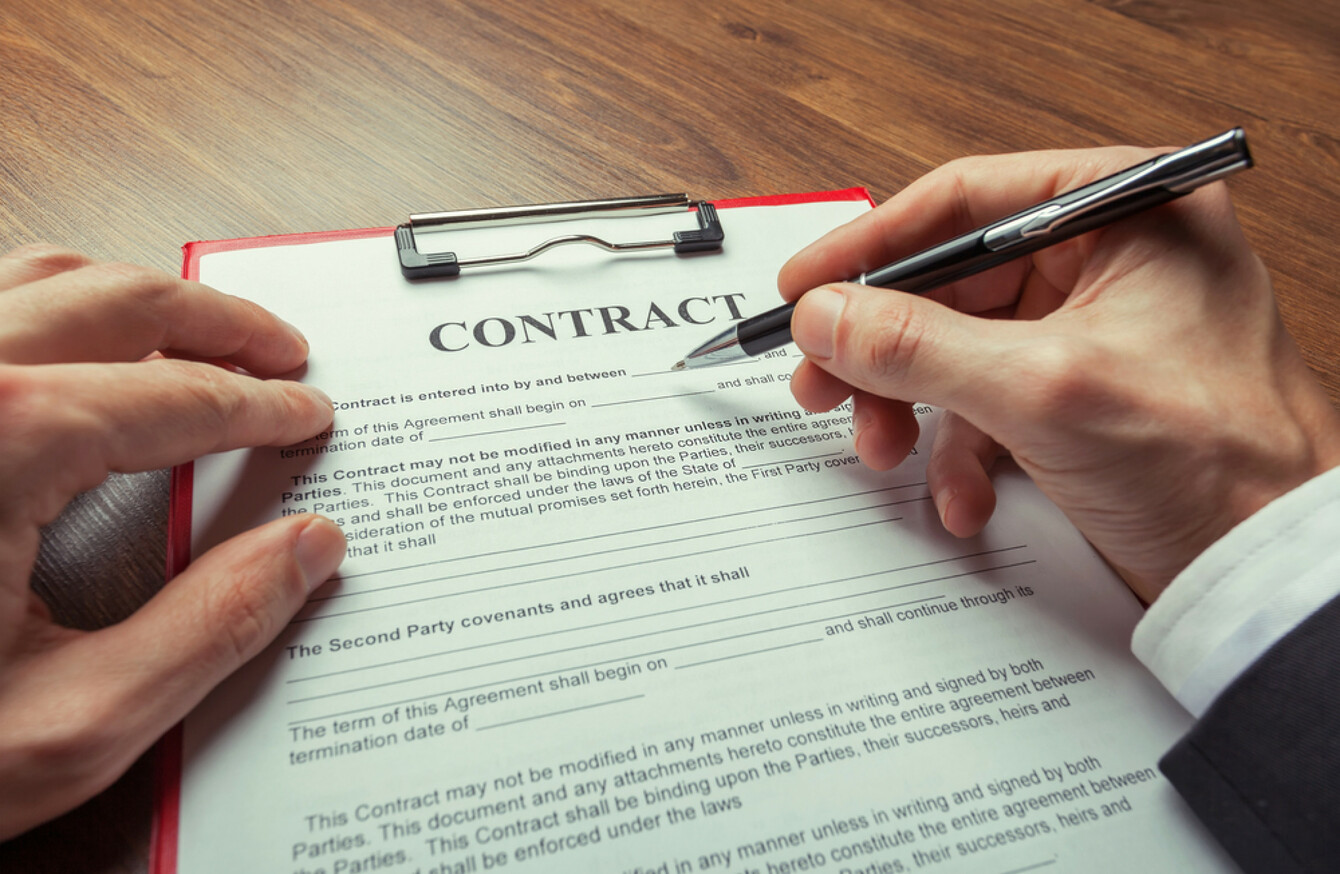 Image: Maksym Dykha via Shutterstock
Image: Maksym Dykha via Shutterstock
PRECARIOUS WORK IS pervasive in Ireland, with secure, certain and regular employment being replaced by insecure and unpredictable work, according to a new report.
The Irish Congress of Trade Unions report – 'Insecure and Uncertain: Precarious Work in the Republic of Ireland and Northern Ireland' – analysed the increase in precarious employment across the island of Ireland.
Last year, 7% of the Republic of Ireland workforce was working in temporary unemployment. Over 70,000 people said that was because they were unable to find permanent work.
Alongside this, just over 8% of workers experience changes in their working hours from week to week.
One in 10 workers were self-employed, while part-time self-employed workers without employees increased by 34% between 2008 and 2016.
Over half of works in 2016 (around 70,500 people) said they were in temporary employment because they would not find permanent work – a 179% increase on 2008.
Meanwhile, in Northern Ireland, some 6% of the workforce is employed in temporary, non-permanent arrangements.
There has been a 25% increase in the number of workers who are in temporary employment between 2008 and 2016.
A total of 11.4% of the workforce is self-employed without employees, an increase of 1.6% as a share of the labour force between 2008 and 2016.
Between the same period, there has been a 43% increase in the numbers of involuntary temporary employment and a 35% increase in the numbers that are involuntarily part-time employed.
Industries
In terms of industry, almost one in four of the self-employed without employees work in the construction sector (23%).
A further one in six are in banking and finance (17%), with one in seven in the transport and communication sector (14%).
The remainder of the self-employed without employees are spread fairly evenly across the other sectors, with the exception of manufacturing and distribution (4%), and hotels and restaurants (6%).
The authors of the report said the increase in precarious work should not be tolerated.
"Workers in such conditions cannot plan for the present or the future," the authors said.
There is an urgent need to challenge precarious employment and to recognise that work should be secure and offer decent and reliable hours and pay.
"Precarious employment practices should not be tolerated."