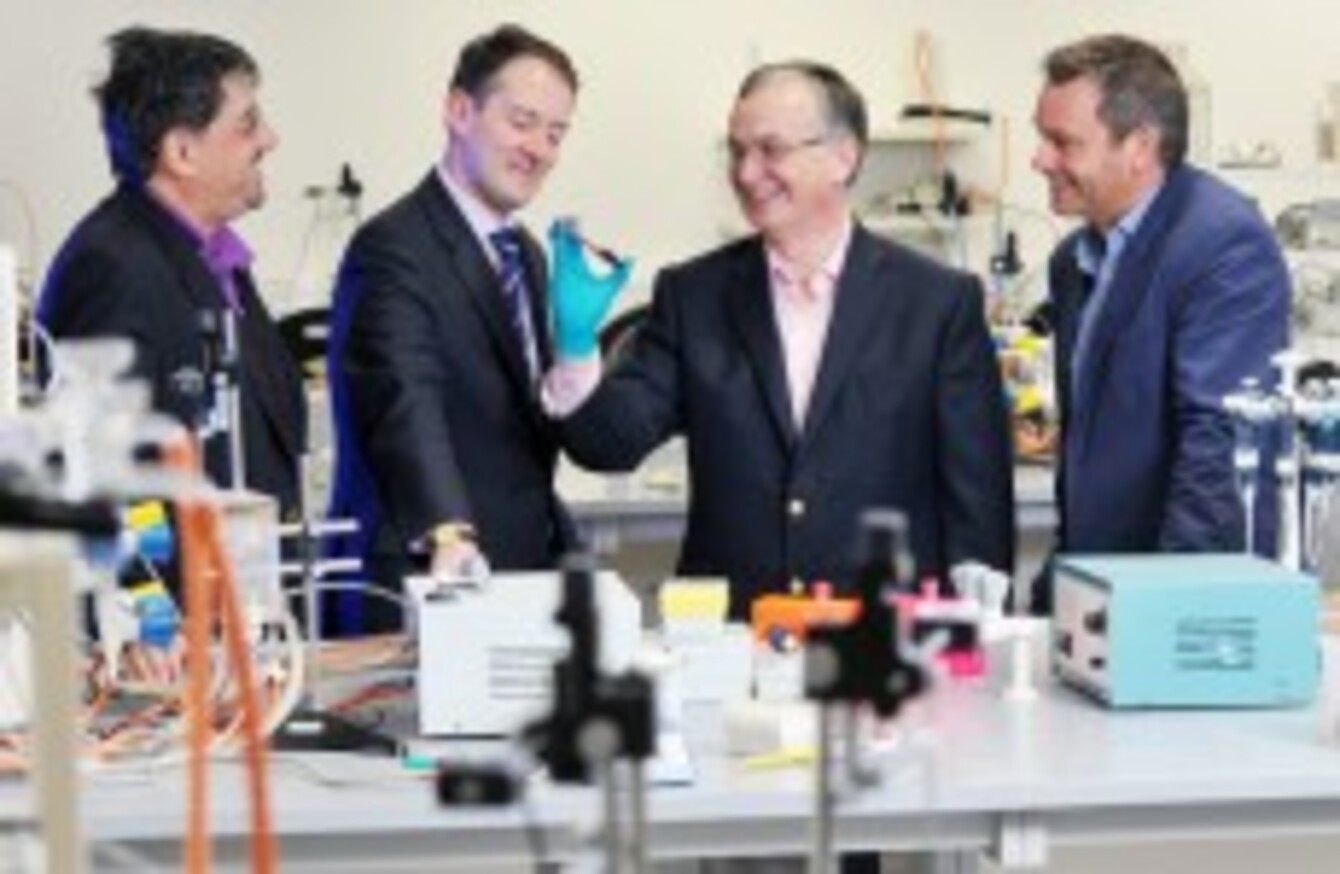 Minister Seán Sherlock is shown how the blood test works.
Minister Seán Sherlock is shown how the blood test works.
AN IRISH BIOSCIENCE company has secured €750,000 to develop a test which could detect pre-eclampsia risk in pregnant women at an early stage of their pregnancy.
Pre-eclampsia can be a fatal condition and doesn't generally make itself known until the second half of the term of pregnancy. At that time, the only treatment option should it escalate (the high blood pressure symptom can be incredibly dangerous for mother and baby) can be early delivery of the baby.
Irish start-up Metabolomic Diagnostic is developing a blood test called 'PrePsia' which it is hoped will detect women at high risk of developing pre-eclampsia, allowing for early treatment before the condition deteriorates.
Junior minister for research and innovation, Seán Sherlock, said that the investment from Enterprise Ireland, AIB Seed Capital Fund and SOSventures Ireland Fund is vital. He said:
This is an important investment, given the potential significance of this metabolomic diagnostic test, the results of which include saving lives.
There are currently 5,000 pregnant women from all over Europe involved in giving blood specimens to test Metabolomic Diagnostics technology.
The company is based in Little Island in Cork.
For those seeking further information, clarification and support on pre-eclampsia, visit preeclampsia.org, the website of the Pre-eclampsia Foundation, a registered charity and patient advocacy group.