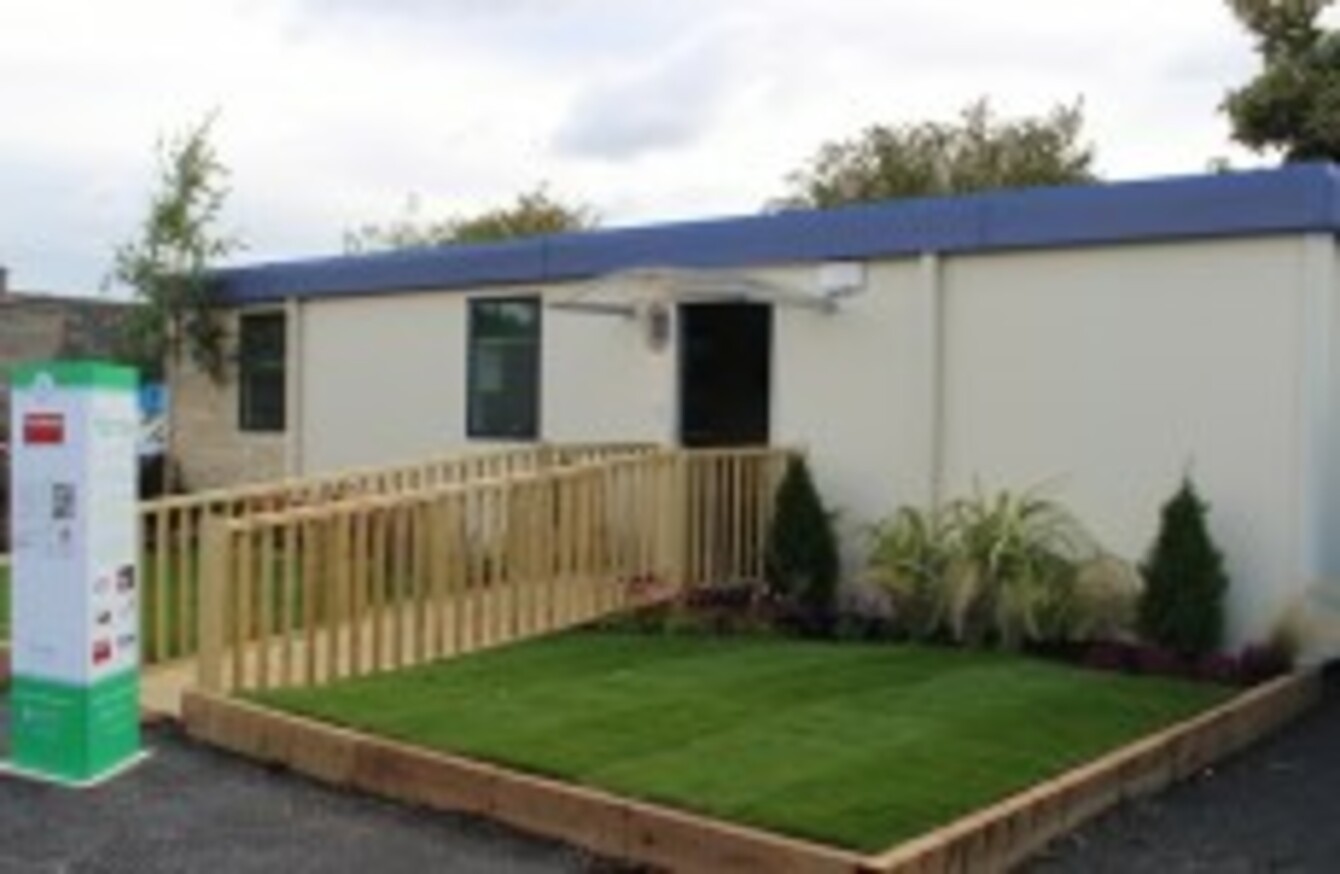 An example of a modular house
Image: Nicky Ryan/TheJournal.ie
An example of a modular house
Image: Nicky Ryan/TheJournal.ie
AROUND 500 PREFABRICATED modular housing units are to be built in Dublin as part of efforts to solve the housing and homelessness crisis.
The government this evening announced that an initial 150 units will be ordered and constructed in the capital within the next four months under expedited procurement and planning provisions.
It comes as the latest figures indicate the homeless crisis has deteriorated in recent months. At the end of August there were over 600 families housed in either hotels or homeless accommodation, including 1,275 children.
Modular homes can take a number of different forms, but are based around the principle of stacking individual modules together to form a house. This means they can be produced off-site in factory conditions, and quickly assembled on-site.
The units cost in the region of €100,000 each, excluding the cost of land. This means the initial 150 units would cost around €15 million.
Taoiseach Enda Kenny told the Dáil earlier that he was impressed with the quality of the units that will be ordered.
The order will be placed once sites have been assessed and selected by Dublin's four local authorities.
Dublin city council's head of housing, Dick Brady, said yesterday that the search for appropriate sites has already begun.
Environment Minister Alan Kelly is due to come back to government with details on site assessment and selection on 20 October.