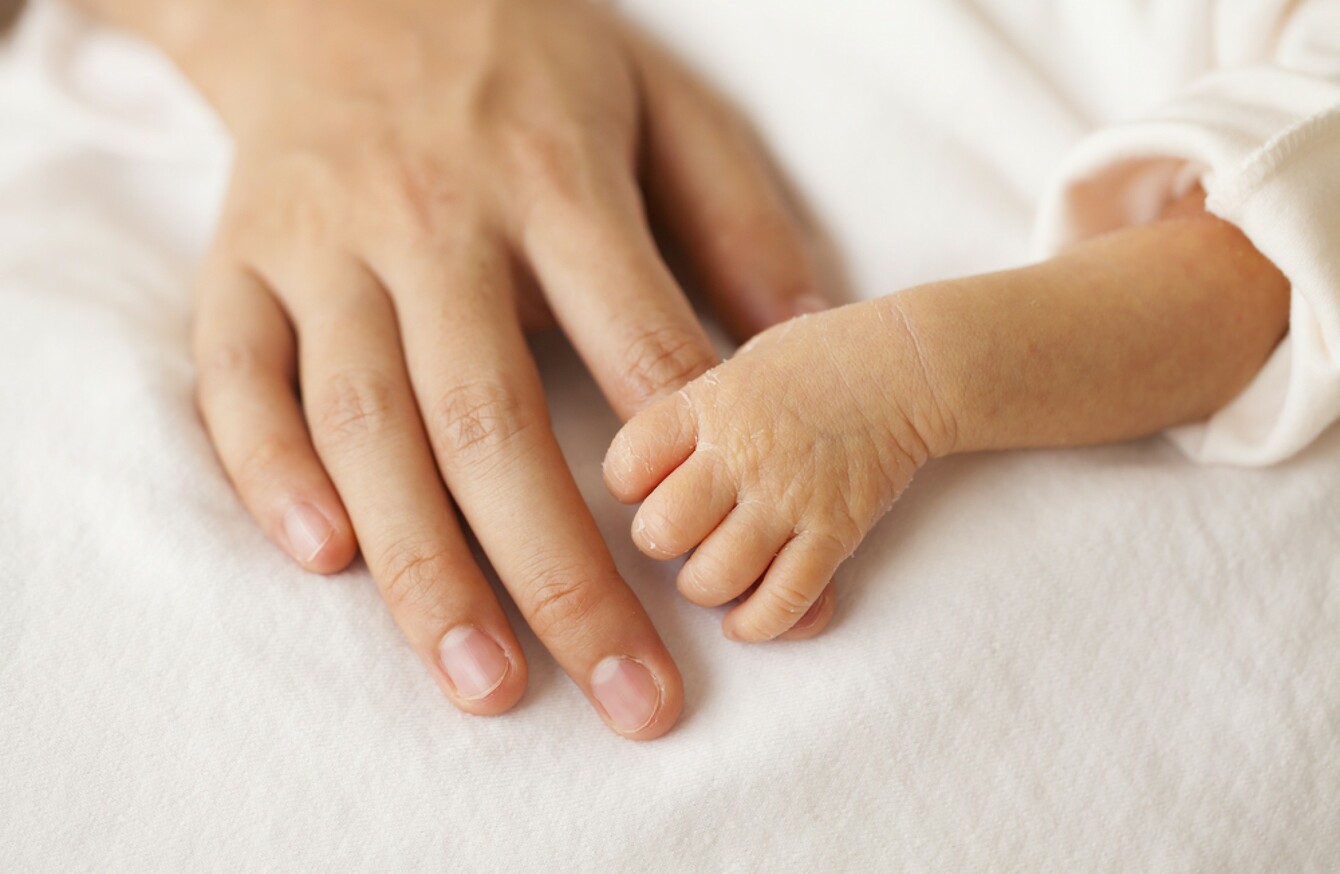 Image: Shutterstock/nattanan726
Image: Shutterstock/nattanan726
FINDING OUT YOU'RE pregnant is a life changing event for anyone.
Whether or not someone already has children, a new birth is inevitably life changing and brings with it a new set of challenges.
Imagine finding out that your were about to have four children.
For Amanda Rogers, that is exactly what she was told during a consultancy in the early part of her pregnancy.
"My husband was then called into the room," says Rogers, "When he saw me crying he immediately thought the worst but when I told him he had to sit down because he was so surprised.
I stayed in hospital for another four or five days after that and they began to rehydrate me and I began to get my head around having the four babies.
Along with her husband and four-year-old son, Rogers then knew she had a challenge ahead of her. 
Knowing ahead 
A woman giving birth to four children is a rare phenomenon (quad births account for less than 0.01% of all pregnancies) – and perhaps this is the reason you rarely hear about the difficulties that go along with it.
From the start of the pregnancy, Rogers knew that her children would be born prematurely.
Consulting with specialists at Coombe Women and Infants University Hospital, she was told that things would not be as easy as when she had given birth to her first child four years before.
I didn't really know what to expect to be honest. I had been given great advice by the doctor. He said, 'Don't read the internet, with the what ifs and the what maybes', and I really didn't.
"I guess with the four of them the biggest risk was premature labour because I could of gone into labour at any stage, because I was quite big quite quickly," said Rogers.
Giving birth 
An advantage that Rogers had was knowing from the outset that all her children would be born prematurely.
From the outset, the aim was to get to week 28 of the pregnancy (the average pregnancy usually runs around 38 weeks from the time of conception).
A big help was being able to see other premature babies before she gave birth to her own.
"We did have a tour of the Intensive Care Unit (ICU) beforehand," she says.
"The doctor had suggested that I see it and hear it you know because there are monitors going off, it's quite noisy, there's machines beeping, there are nurses quite busy at work.
When I went in to ICU they were able to show my other children at the small weight that I was at at that stage. That was quite helpful that I saw children at 880 grams.
At 28 weeks and a day, Rogers went into labour.
Rushed into hospital, there was a large medical team on hand to assist her through the procedure.
There was about forty of us in the theatre on the morning. The incubators had to be lined outside the doors because there was so many in the team that the incubators wouldn't fit in.
In quick succession, she gave birth to two girls Alana and Sadhbh and two boys, Max and Charlie.
After the birth 
Once they were born, each of Rogers' children weighed less than five pounds and had to be fed every three hours.
While she and her family soldiered on for the initial period, help was on hand from the HSE and Premature Babies Ireland when they needed it.
The HSE arranged for a night nurse to come to their house three evenings a week to feed the children.
On the help they received from Irish Premature Babies, Rogers said: "They were very good. There was very expensive formula that we needed and they organised that for us for free. They organised a nurse to come in and help out."
Premature babies 
This coming Tuesday will be World Prematurity Day, which aims to highlight prematurity – an issue that at times flies under the radar.
Each year around 4,500 births come prematurely – a rate of around one in 16.
Irish Premature Babies provide a range of services for parents who give birth to a pre-term baby, including emergency assistance, help with accommodation and travel, and runs a number of skills workshops.  
The charity is calling for the State to up its efforts and provide greater emergency support for the parents of children born pre-term, with a focus on creating a more concrete system of support for parents of premature babies.