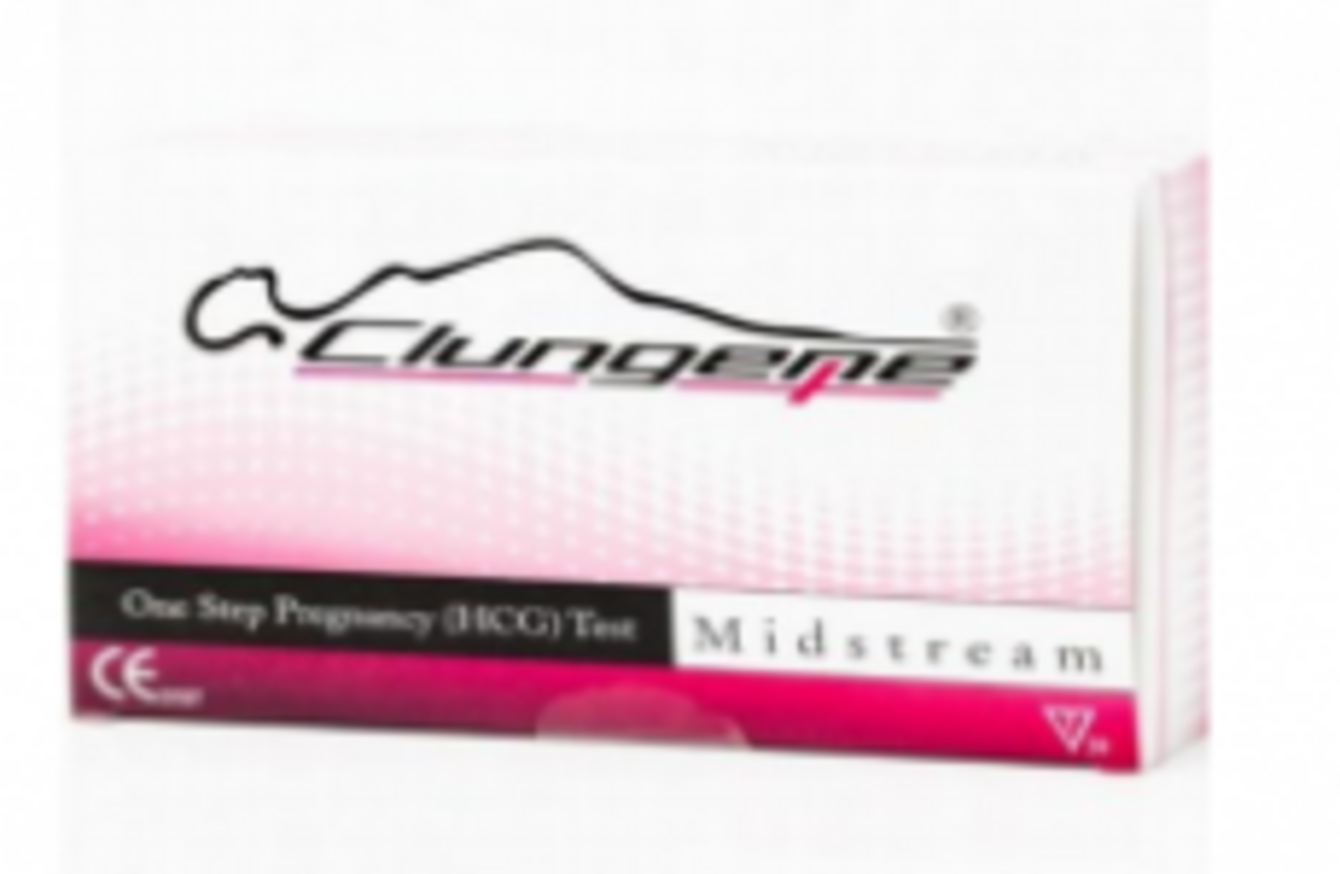 Image: HPRA
Image: HPRA
A SAFETY NOTICE has been issued over a brand of pregnancy tests that may be giving users false positives.
The Health Products Regulatory Authority (HPRA) says it has been told of two batches of Clungene Pregnancy tests that may be giving off the false reading.
"The HPRA has been notified of the occurrence of false positive results with Clungene Pregnancy tests lot numbers 13122001 and 14060301. The Irish distributor Kora Healthcare has confirmed that these devices are on the Irish market. The manufacturer is currently investigating this issue. Users are advised to exercise vigilance using this product pending completion of the manufacturer's investigation."
The notification is aimed at health professionals and the HPRA says it advises people to:
Ensure that all relevant staff institution are informed of this information
Be vigilant using the device
Report any concerns regarding this product (or any other medical device) to the HPRA
Kora Healthcare says that they investigating the incidents and have contacted affected customers. They say that anyone who used the product should exercise vigilance.
Anyone with any questions about the notice can contact Kora on 01-890 0406.