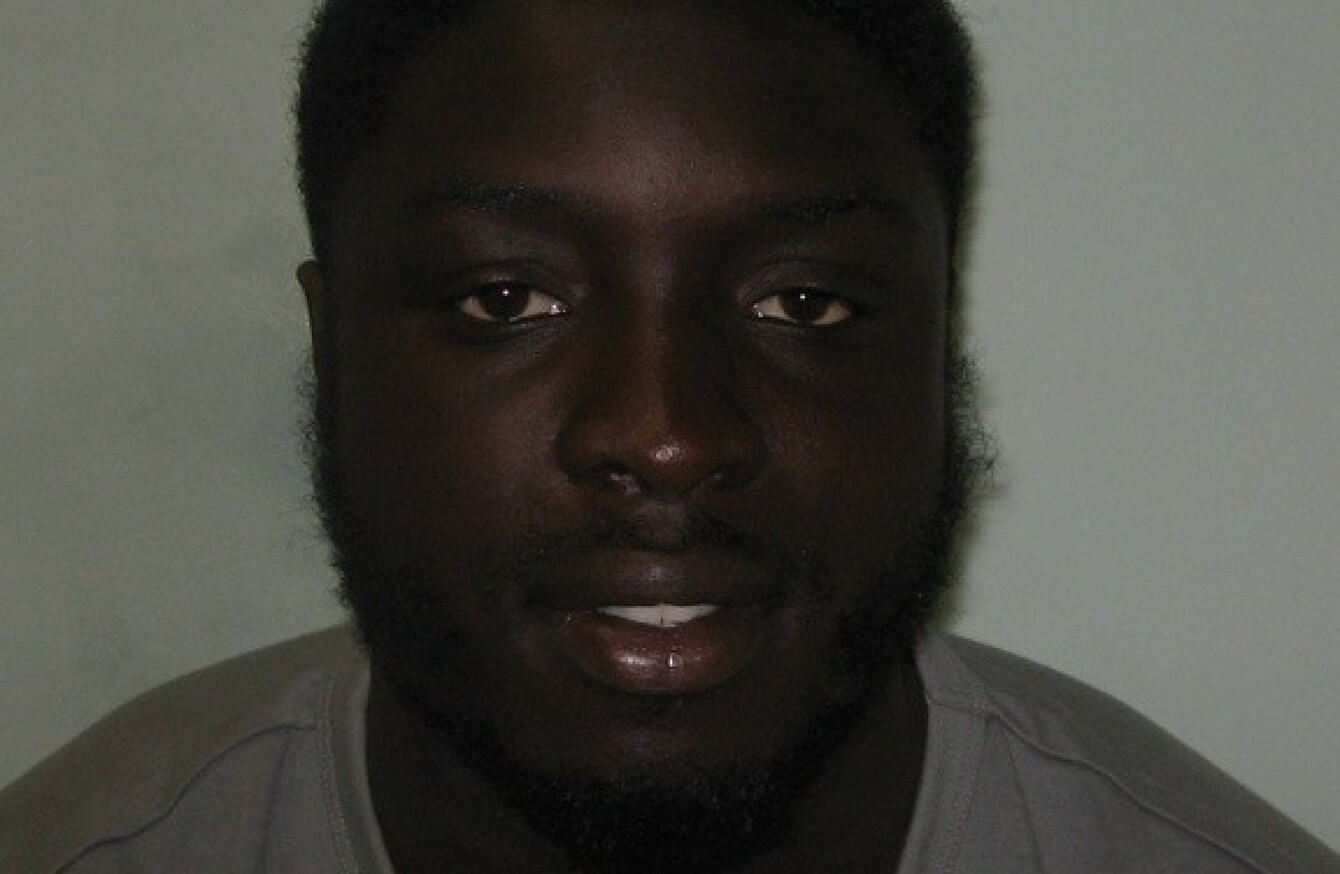 Image: Metropolitan Police
Image: Metropolitan Police
A MAN IN England has been found guilty of killing his unborn son in a brutal assault on his pregnant ex-girlfriend.
The court heard heavily pregnant Malorie Bantala was walking in Peckham on 15 June when she was approached by two men who appeared out of the bushes wearing motobike crash helmets.
They pushed her to the ground and continually kicked and stamped on her stomachs before making off on a motorcycle of scooter.
Bantala, who was 32 weeks pregnant, was rushed to King's College Hospital but her unborn baby boy could not be saved and was stillborn by emergency C-section. The 21 year old needed life-saving surgery to control bleeding from a major artery and also suffered fractures to her right hand as she tried to protect her stomach during the attack.
The court heard Bantala and 21-year-old Kevin Wilson had begun a short relationship in the summer of 2011 while at university. After they split up they stayed on good terms, occasionally seeing each other.
In December 2014 Malorie discovered she was pregnant and told Wilson over the phone. He said he was not ready for a child. Bantalae decided she wanted to keep the baby and informed Wilson who responded: "Why are you doing this to me?"
Two days later Wilson arranged for her to have a consultation at an abortion clinic in Blackfriars. She was asked what treatment she wanted and explained she thought she was there just to discuss the options. Wilson was angry as they left together, saying he could not have a child and urging the young woman to do him a "favour" by terminating the pregnancy.
Bantala said he could just leave but he replied that it wasn't an option and she needed to get rid of the baby. He called her selfish and a bitch. They met again a few days later where Wilson tried again over dinner to persuade Malorie to have an abortion. Their relationship deteriorated. Wilson began denying he was the father, even after Malorie informed his mother.
Two weeks later, on 25 May, Wilson made his first call to a 17-year-old who was also found guilty of child destruction and GBH today. From then, there were regular telephone calls between the pair up until the day of the attack on Malorie.
Wilson was today found guilty of child destruction and grievous bodily harm with intent on Malorie Bantala. A date for sentencing has yet to be confirmed.