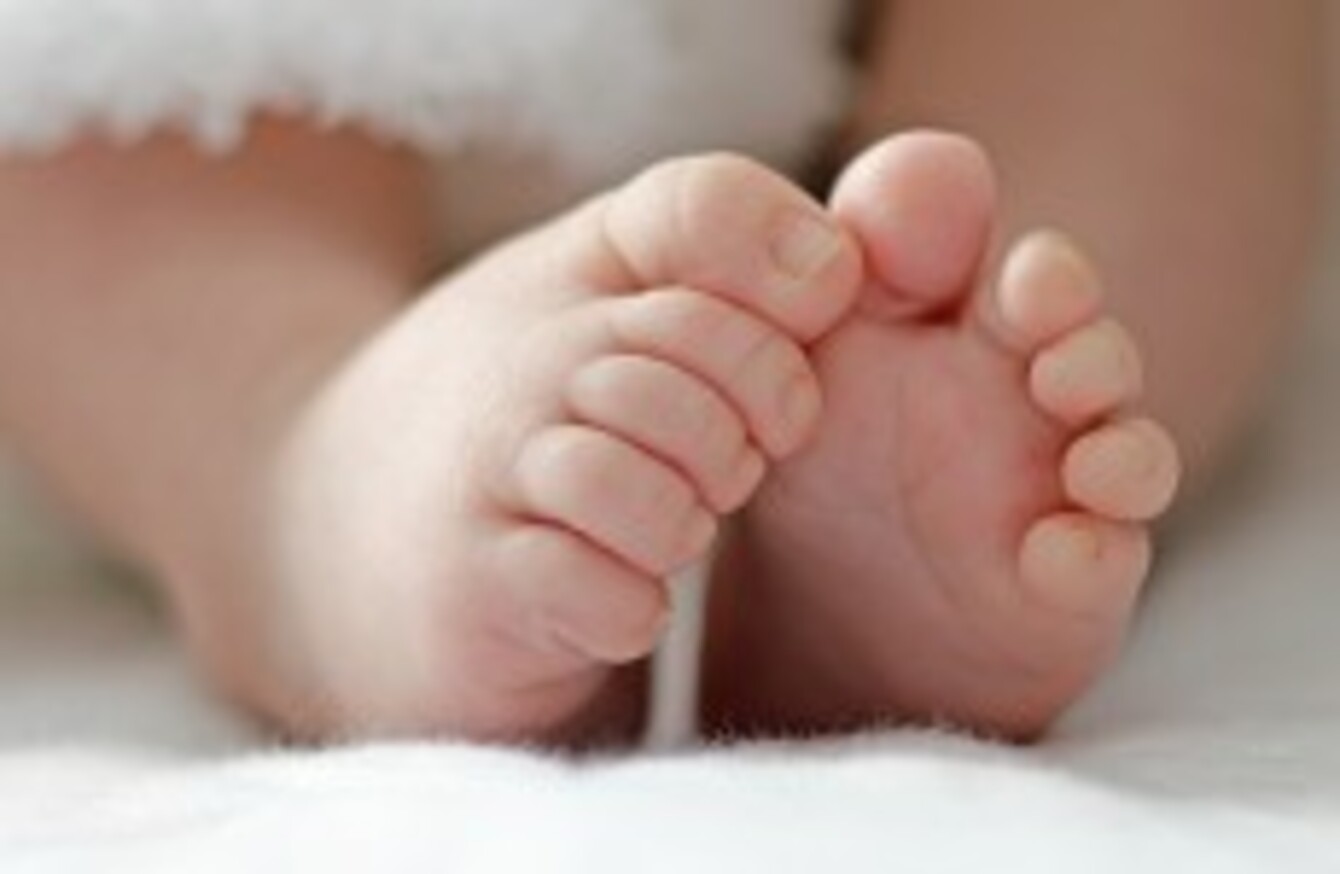 Image: Shutterstock/Mr.Zach
Image: Shutterstock/Mr.Zach
BECOMING HOMELESS IS something that is hard to imagine.
This is especially true if you are employed and living what would seem to be a settled, secure life.
This was the case for couple Christine Parnell and Paul Griffin.
Difficulties when Christine became pregnant led to the couple losing their home and depending on temporary accommodation.
Unforeseen difficulties 
After becoming pregnant last November, Christine encountered a number of medical complications, which took her away from her work as a child care assistant.
Speaking to TheJournal.ie, Christine said:
I was having problems in November, and they didn't know if they had to remove something, but instead they found a baby. That was on 21 November. That was a Friday. By the Tuesday I was back in the hospital.
This began a pattern of having to go in and out of hospital.
I was going in and they were keeping me in for a week, and then I was getting out and then two days later I was going back in with the same problem. I was having threatened miscarriages, I have a low lying placenta, I have pregnancy diabetes, I've got low iron levels.
During this period they were living in private rental accommodation as they had been doing for the two years previous.
With Christine out of work, the couple were left to rely on Paul financially.
Losing accommodation
Things then went from bad to worse.
Paul, who had been working as a warehouse operator and is a qualified forklift driver, suffered a serious accident while at work which saw him suffering a grade three (severe) concussion that has left him with lasting injuries.
With Paul unable to work the couple fell into arrears with their landlord and had to leave their home.
This saw them facing a life of moving around unsuitable temporary accommodation.
Despite having numerous medical difficulties, Christine was unable to get the rest that she needed, and was spending as much as 12 hours a day on the streets.
As Paul explains:
The way they see it is that we're only another statistic to them. We don't drink, we're not drug addicts, but we're still tarred with that brush.
" 'Ah you're in Mount Brown – you'll be grand', but we were left with Christine walking around for a month from 9am to 9pm –  after producing all the medical certificates to say she couldn't – that it wasn't fit for her."
Looking forward to the birth
While their housing situation has been difficult, the couple have had their spirits kept high by the child they were bringing into the world.
"I can't wait!" Paul says.
Christine's medical difficulties have meant that on top of their living situation, the pregnancy has been far from smooth sailing.
At 15 weeks, after numerous complications, the couple were told that their child would not make it to full term.
Birth
Despite this, they have thankfully managed to defy expectations.
On 7 May, Christine gave birth to a baby boy called Connor Jaxson who weighed in at 6lb and 2 oz.
Things are still far from certain.
At the time of writing, the couple are in temporary accommodation, with Christine aiming to recover after undergoing a caesarean section procedure.
However, like many others, their situation could change at a moment's notice, and they remain dependent on council help.
Throughout the pregnancy they have received constant support from homeless charity DePaul Ireland, who have dealt with Dublin City Council on their behalf.
The group offer a range of homeless services across the island of Ireland.
The couple also wanted to express their thanks to Focus Ireland.