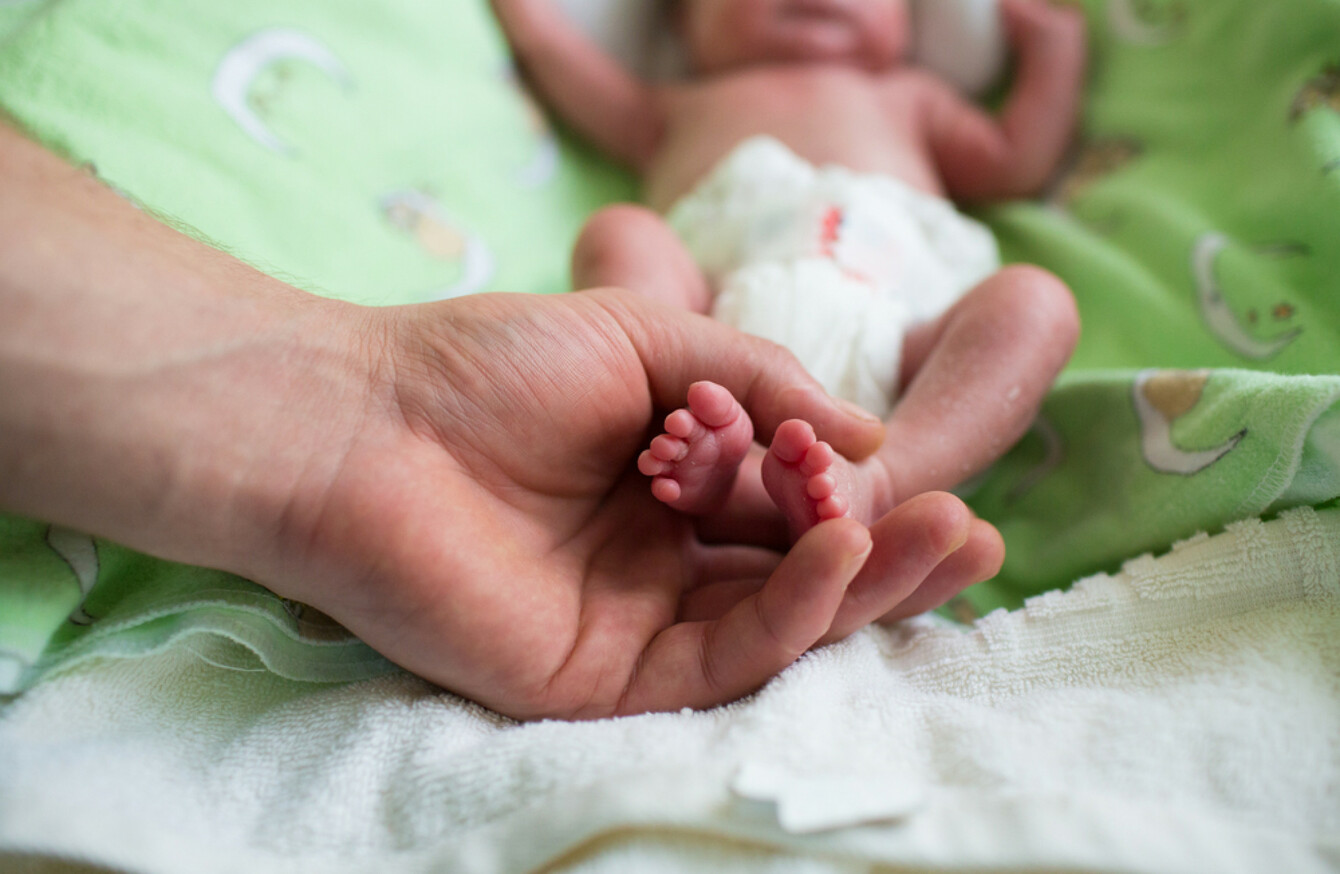 Image: Kristina Bessolova via Shutterstock
Image: Kristina Bessolova via Shutterstock
PAID MATERNITY LEAVE has been extended in cases where a baby is born prematurely.
Up until now, mothers in Ireland were entitled to 26 weeks maternity leave and 16 weeks unpaid leave from the date of the birth of their child.
This meant that for some mothers of premature babies, their leave could be almost used up by the time they get their baby home from hospital.
However under the new arrangements, mothers of premature babies will be entitled to an additional period of paid maternity leave.
The additional period will be the number of weeks from the premature baby's date of birth up to two weeks before the expected date of birth – which would have be the 37th week of the pregnancy.
This additional period will be added to the mother's normal entitlement to 26 weeks of maternity leave and benefit.
The new measure takes effect for premature babies born on or after Sunday 1 October.
The Minister for Employment Affairs and Social Protection Regina Doherty and the Minister for Justice and Equality Charlie Flanagan jointly announced this new measure.
The Minister for Employment Affairs and Social Protection, Regina Doherty welcomed the measure saying:
The government is acutely aware of the many pressures that families with pre-term babies face and this new measure to extend maternity leave and benefit will ensure additional support for families at a time when nurturing a new life can be daunting and stressful.
The Minister for Justice and Equality, Charlie Flanagan said: "There are strong compassionate and practical reasons to make specific provisions for additional maternity leave and benefit where babies are born prematurely."