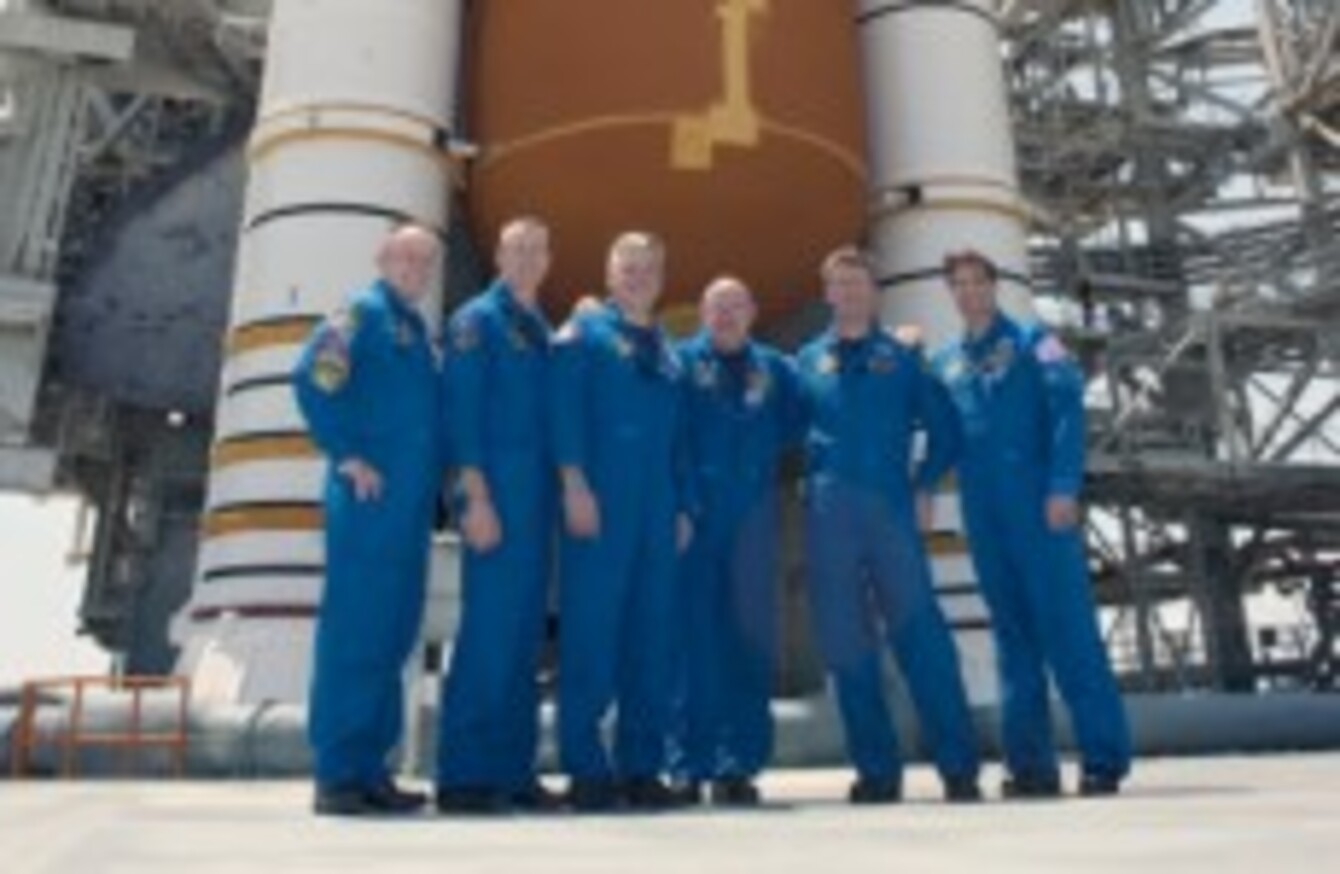 Image: AP/NASA via PA Images
Image: AP/NASA via PA Images
SPACE SHUTTLE ENDEAVOUR is to go on its final flight tonight, at around 3.47pm EDT (8.47pm GMT).
The shuttle will set off from launch pad 39A of the Kennedy Space Centre for its 25th and final mission – Mission STS-134. STS stands for 'space transportation system'.
Notably, STS-135, featuring the space shuttle Atlantis, will be the final space shuttle launch ever, and comes at the end of 30 years of the space shuttle programme. Six astronauts will journey on board the shuttle to the International Space Station, bringing supplies with them.
They will also bring a machine called the Alpha Magnetic Spectrometer (AMS), which took 17 years to build and is worth $2 billion.
This device will help scientists to look at cosmic rays, which are by-products of cosmic phenomenon.
NASA says that it expects around 700,000 visitors at the launch, Space.com reports.
Among those attending will be Arizona congresswoman Gabrielle Giffords, who was shot while meeting constituents outside a Safeway supermarket on 8 January. She was critically injured by a gunshot wound to the head, but is in recovery and staying at a rehabilitation facility in Houston.
Her husband, astronaut Mark Kelly, will be commanding the mission.
President Barack Obama and family will also be there, which will be the first time that a First Family will watch a shuttle launch together.
Those of us far from Florida can watch the event as it happens from the comfort of our homes, via the live stream.