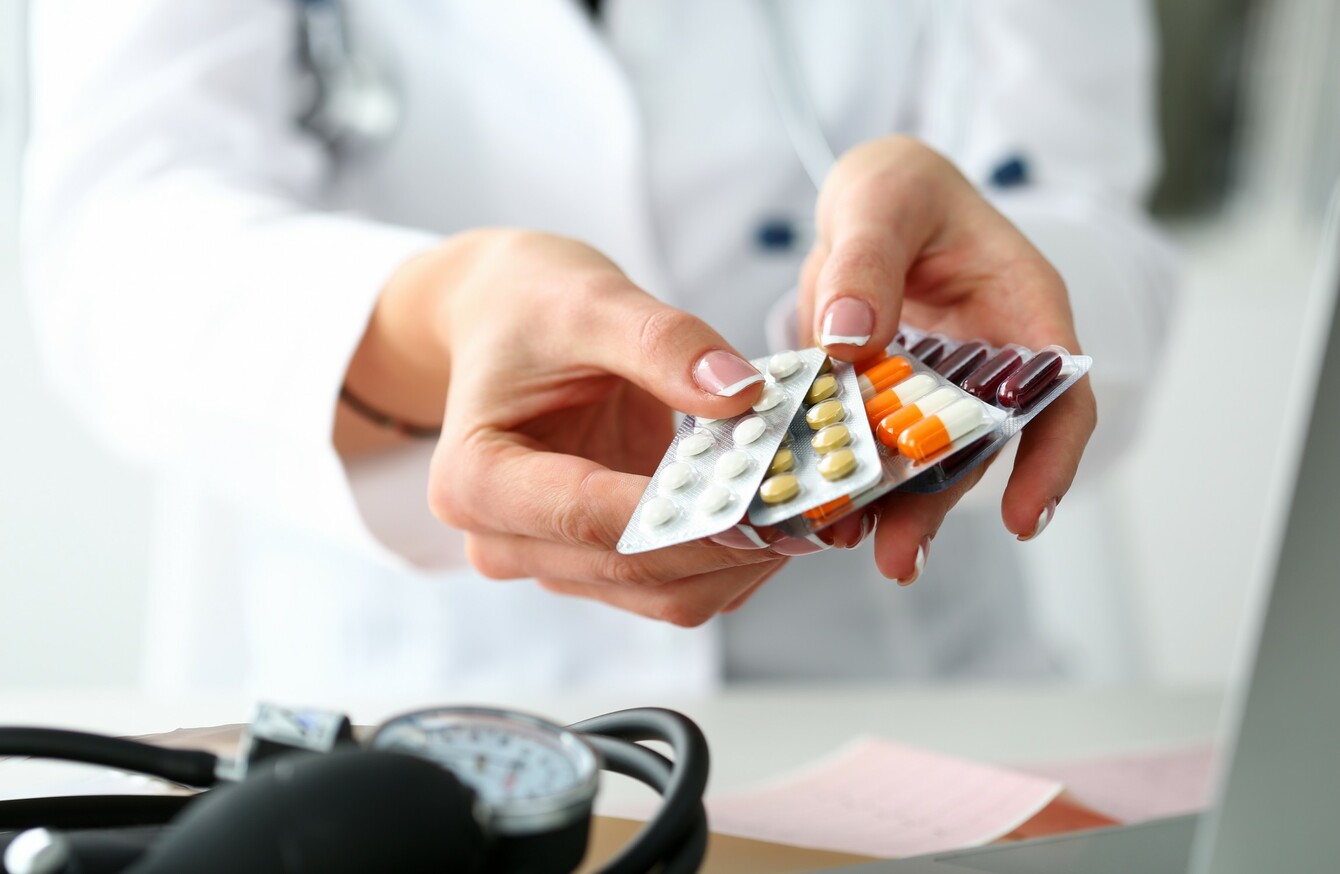 Image: Shutterstock/megaflopp
Image: Shutterstock/megaflopp
PRESCRIPTION DRUGS WERE used in three out of every four overdoses resulting in death in 2014.
Overall, there were 354 deaths from overdoses and 259 of those involved prescription drugs, according to recently released figures.
Benzodiazepines were the most common prescription drug group implicated. The psychoactive drug is used to treat a range of conditions including anxiety and insomnia.
Research officer with the Health Research Board Ena Lynn told TheJournal.ie that benzodiazepines "play a vital role" in overdoses.
In 2004, benzodiazephines were implicated 77 times in overdoses where two or more drugs were used.
However, that number has almost tripled in the past 10 years.  In 2014, they were implicated in 228 deaths.
The benzodiazepine Diazepam was the most common single prescription drug implicated. It was used in 115 (32%) of all fatal overdoses in 2014.
Chief executive at the Health Research Board Dr Graham Love said:
It is not just illicit drugs that are resulting in death. Over time we are seeing a rise in the number of deaths involving prescription drugs and cocktails of different drugs.
Lynn added, "These drugs are very important for a number of people – it's when they are taken outside of medical supervision that they multiply the side effects in the body.
Decreased heart rate, decreased breathing rate, slowing down normal brain functioning – this can lead to loss of consciousness, coma and as the figures show, death.
"There has also been a change in people's habits, on average two different drugs were used in overdoses in 2004 involving mixtures of drugs, but figures for 2014 show that an average of four drugs were used."
Alcohol was implicated in one-in-three of all poisonings in 2014 and alcohol alone was responsible for 13% of all poisoning deaths.
This was a decrease in the number of deaths where alcohol was implicated from 140 in 2013, to 115 deaths in 2014.
Opiates were the main drug group implicated in poisonings. Heroin was implicated in 90 deaths and methadone was implicated in more than a quarter of poisonings (98), while 40 people died from cocaine-related deaths.