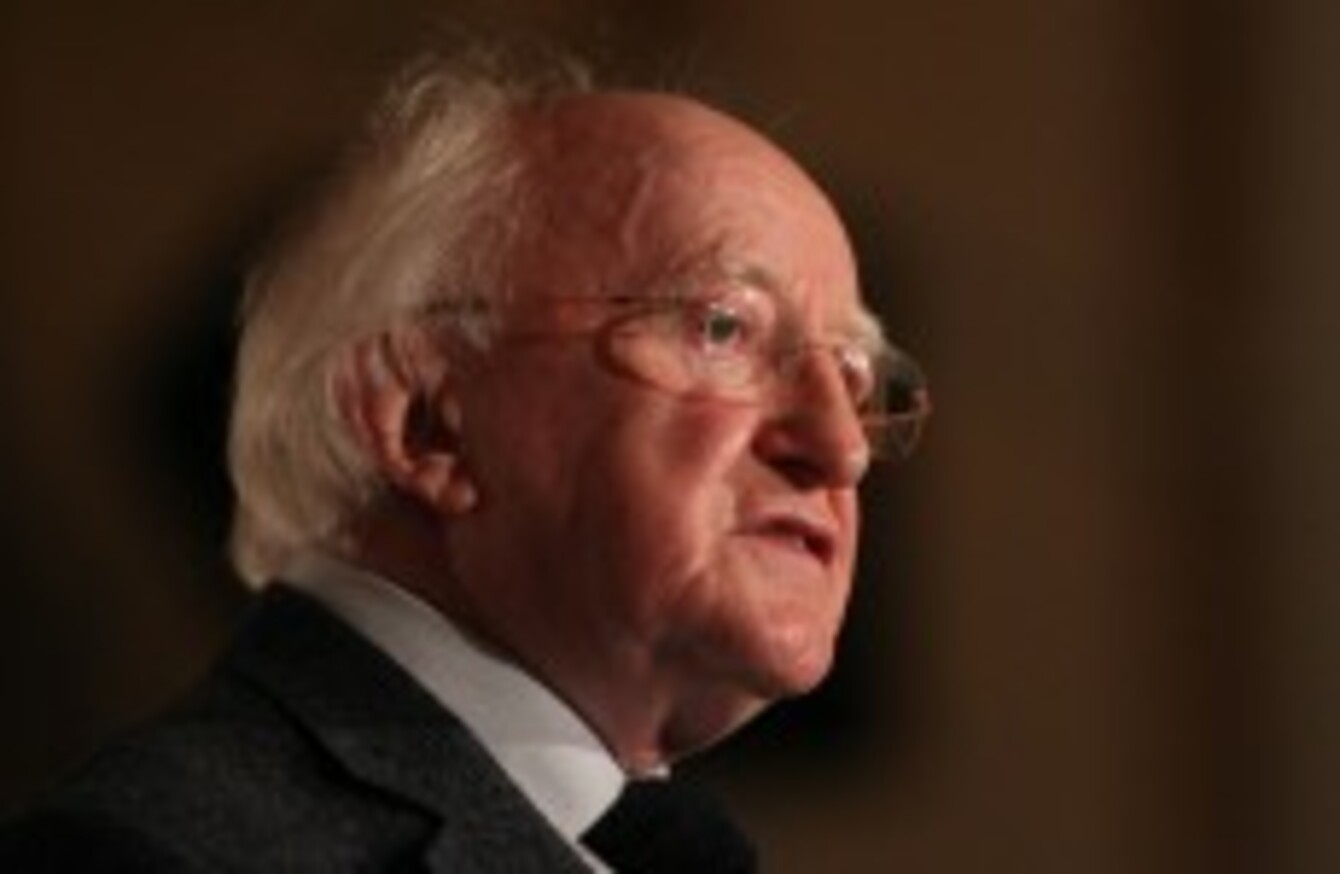 Image: Niall Carson/PA
Image: Niall Carson/PA
PRESIDENT MICHAEL D Higgins has said that it is important that the pressure experienced by people due to austerity do not result in the "erosion of the hard-won rights of citizens".
Higgins was speaking at a reception for the new European Ombudsman Emily O'Reilly at Áras an Uachtaráin today. Higgins said her election was "a great tribute to the enormous dedication she brought to her role as Ireland's Ombudsman and Information Commissioner over many years".
The president said that the difficult dilemma that has faced European governments is the requirement to take difficult decisions to address fiscal and financial challenges with the imperative of not eroding citizens' rights that are at the heart of a just society.
He said that a regrettable trend is the acceptance of a view that politics, society and the economy are separate from each other.
We must forensically examine the connections that exist between our economies, our societies and our administrative systems and ensure those connections do not become, or remain, issues for determination by narrow elites of market ideologies. The nature of the interconnection between economy, society and government is a profoundly important issue that impacts on the welfare of all our citizens and its central to maintaining the health and legitimacy of democracy in Europe.
He added that at the heart of O'Reilly's work as Ombudsmen is the realisation that we must make room for the participation and welfare of all the people within our society, including those on the margins, the poor, the weak and the disadvantaged.
"The relationship between citizens and the public bodies which serve their needs is critical to the achievement of an inclusive citizenship," he told her.