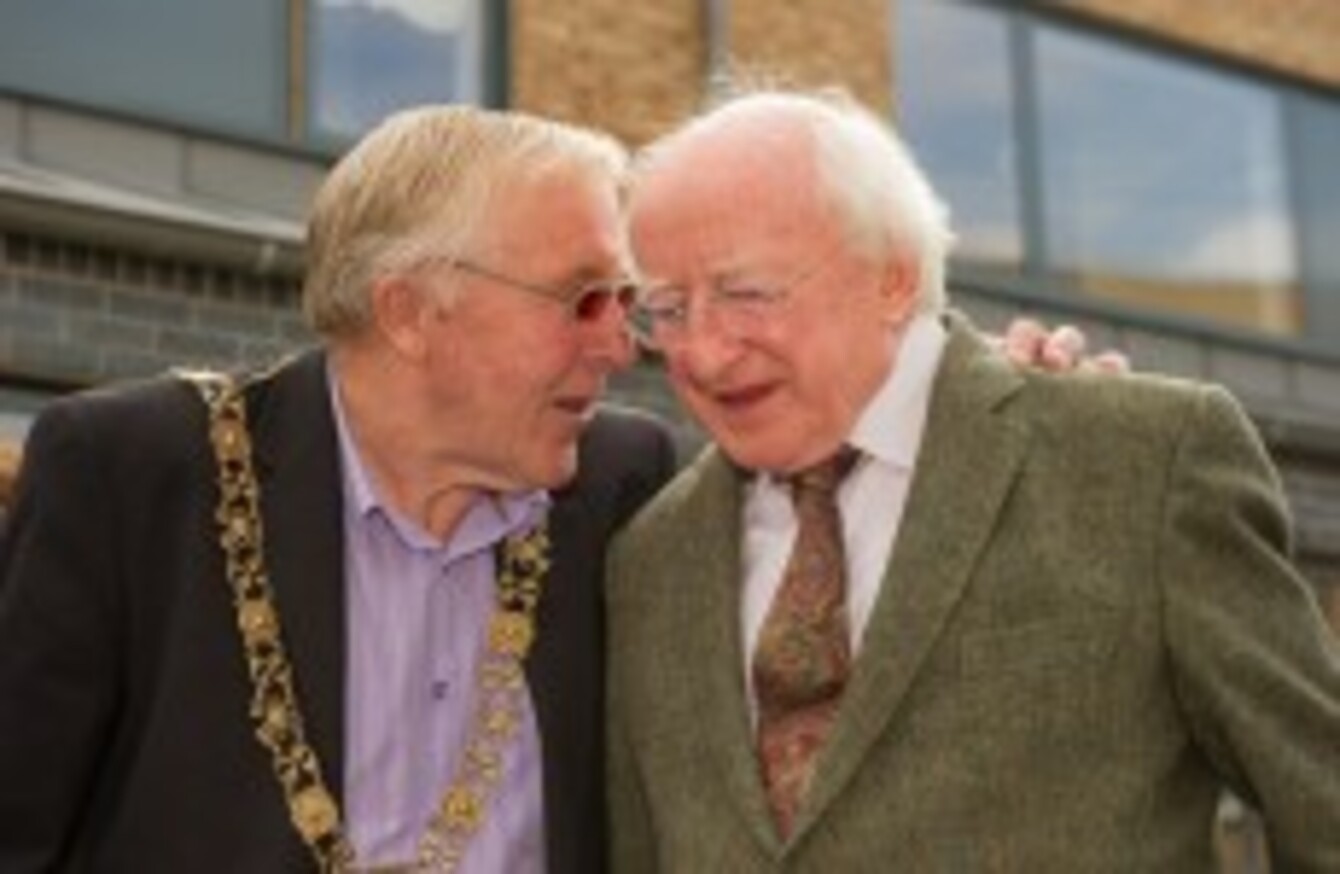 President Higgins with Dublin Lord Mayor Christy Burke
Image: Barry Cronin/Pa Wire
President Higgins with Dublin Lord Mayor Christy Burke
Image: Barry Cronin/Pa Wire
PRESIDENT HIGGINS HAS made several public statements in recent weeks on the issue of the issue of housing and homelessness.
At an event earlier this month, he said that no person in need of a home should be abandoned to the market — while, speaking along a similar theme yesterday, he said in a speech that the placing of the market "as the centre of public policy for all human needs" would have sweeping repercussions.
He warned:
The risk, as I see it, is that if we do not tackle the assumptions that have inflicted such deep injuries on our moral imaginations, we will end up going back to 'business as usual – as many of those advocating acquiescent fortitude on 'the road to recovery' would like us to do'.
Speaking at the National Ploughing Championships in Co Laois this afternoon, President Higgins explained to TheJournal.ie why he has been speaking on the subject so frequently…
"I have spoken I think at four events recently, first on the issue of homelessness and then on the issue of housing generally.
"We need public housing, and we need public rental housing of the highest quality.
"And we need to be able to provide it in a way that enables families who are in that housing to go on and fully participate in society.
"I have, in fact spoken, about it I think quite so frequently recently, because I'm not happy with, as it were, the retreat from management of public housing estates by the administrations of many of the local authorities.
"I think that they fell into the trap of thinking they could meet the housing rights obligations that are there through the private sector."
The President's comments today follow a warning this morning from the Simon Community that temporary emergency accommodation is now being seen as a long term solution to the housing crisis.
Speaking at the launch of the charity's annual review, CEO of Dubin Simon Community Sam McGuinness said the Government's plan to end long term homelessness by 2016 is now clearly unachieveable.