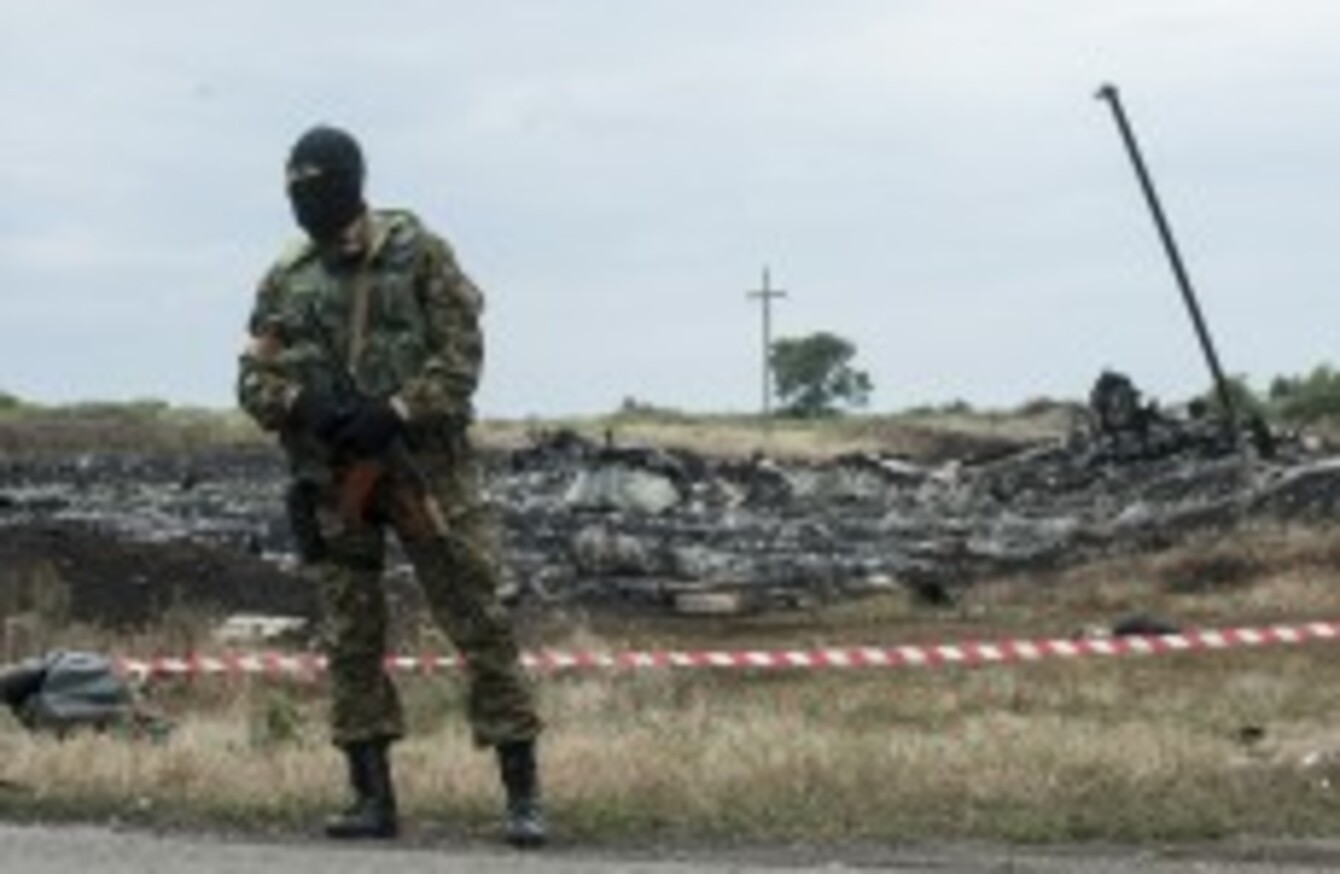 A pro-Russian fighter guards the crash site
Image: AP Photo/Evgeniy Maloletka
A pro-Russian fighter guards the crash site
Image: AP Photo/Evgeniy Maloletka
PRESIDENT MICHAEL D Higgins has written to the king of the Netherlands to express his sympathies on behalf of the Irish people after the MH17 flight disaster.
The President said he was "greatly saddened" by the loss of 298 lives after the Malaysia Airlines plane which had left from Amsterdam's Schiphol Airport was shot down over Ukraine on Thursday.  193 of the people who perished were from the Netherlands.
He also singled out the passengers on board the flight who had been travelling to a major Aids conference and who had dedicated their lives to helping people.
"The personal stories of those who have died are very moving, including those of the large number of passengers who were travelling to the international Aids conference in Melbourne," the President said in a statement.
When confronted by the consequences of the failure to resolve conflict and violence, it is especially poignant to consider the selflessness and altruism of those who were giving their lives to the care of others and to the task of solving one of humanity's and medicine's greatest challenges.
President Higgins extended his condolences to the family of Edel Mahady, the only Irish-born passenger on board the flight.
She had been visiting her mother in Dublin and was returning to her home in Australia, where she had emigrated to after getting married.
Putin versus the West
Pressure has been mounting on Russian president Vladimir Putin to allow investigators access to the crash site.
Dutch Prime Minister Mark Rutte said Putin must 'take responsibility' and let the bodies be removed from the scene.
Pro-Russian fighters have been hindering access to the site.
"The Netherlands and the world will see that he does what needs to be done," Rutte said.