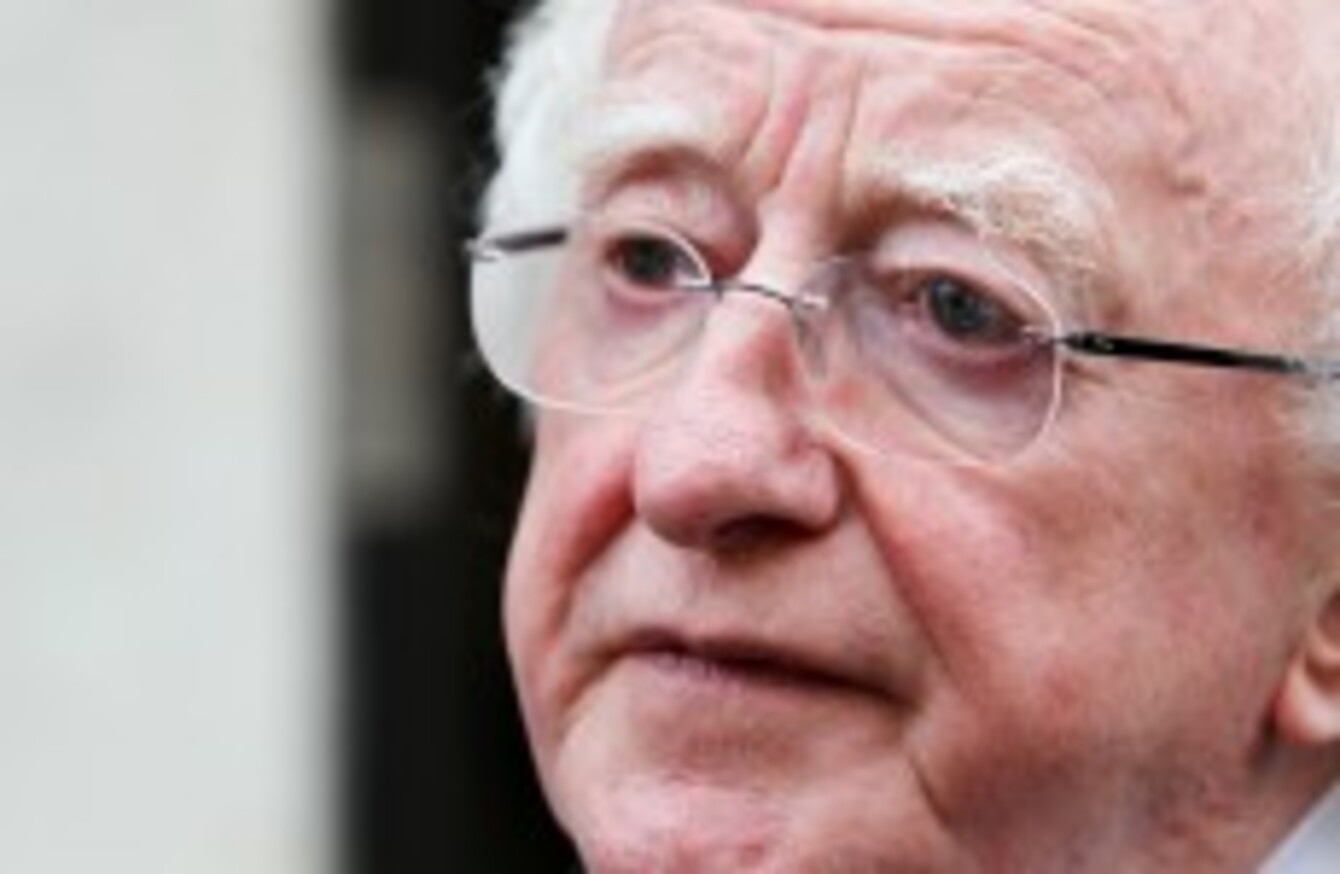 President Michael D Higgins
Image: Sam Boal/Photocall
President Michael D Higgins
Image: Sam Boal/Photocall
THE IRISH CONSTRUCTION sector is coming out of a "disturbing chapter in its history," said President Michael D. Higgins today.
Concrete shells
Speaking at the Presentation of the RIAI Gold Medal for Architecture awards at the Royal Institute of the Architects of Ireland, he said:
"If Scott's Busáras or O'Donnell and Twomey's Multi-Denominational School can be seen as reflecting societal trends – modernisation and secularisation in the cases in point – then by the same token, the empty concrete shells that dot our urban and rural settings bear witness to the financialisation of the Irish economy."
'Reckless speculation'
He added :
This is a landscape born of reckless speculation. Ruins of a future that never was.
During the boom times, President Higgins said the Irish construction sector had a disturbing chapter in its history, when houses and apartments "were not primarily seen as dwellings built to shelter human lives, but as investment and portfolio assets".
He said that we should now know that unless development is pursued in a sustainable manner, the economic and social benefits that flow from it can quickly go to waste.
Speaking to the architects in the room at the ceremony, in which Tom Maher and Kevin Bates won for their 'poustinia' cabins, built on the grounds of Glencomeragh House, he said:

Your profession is now facing serious economic hardships, but we can have confidence that Irish architects will rise from these current difficulties and my wish for you is that you come back better and stronger than ever.