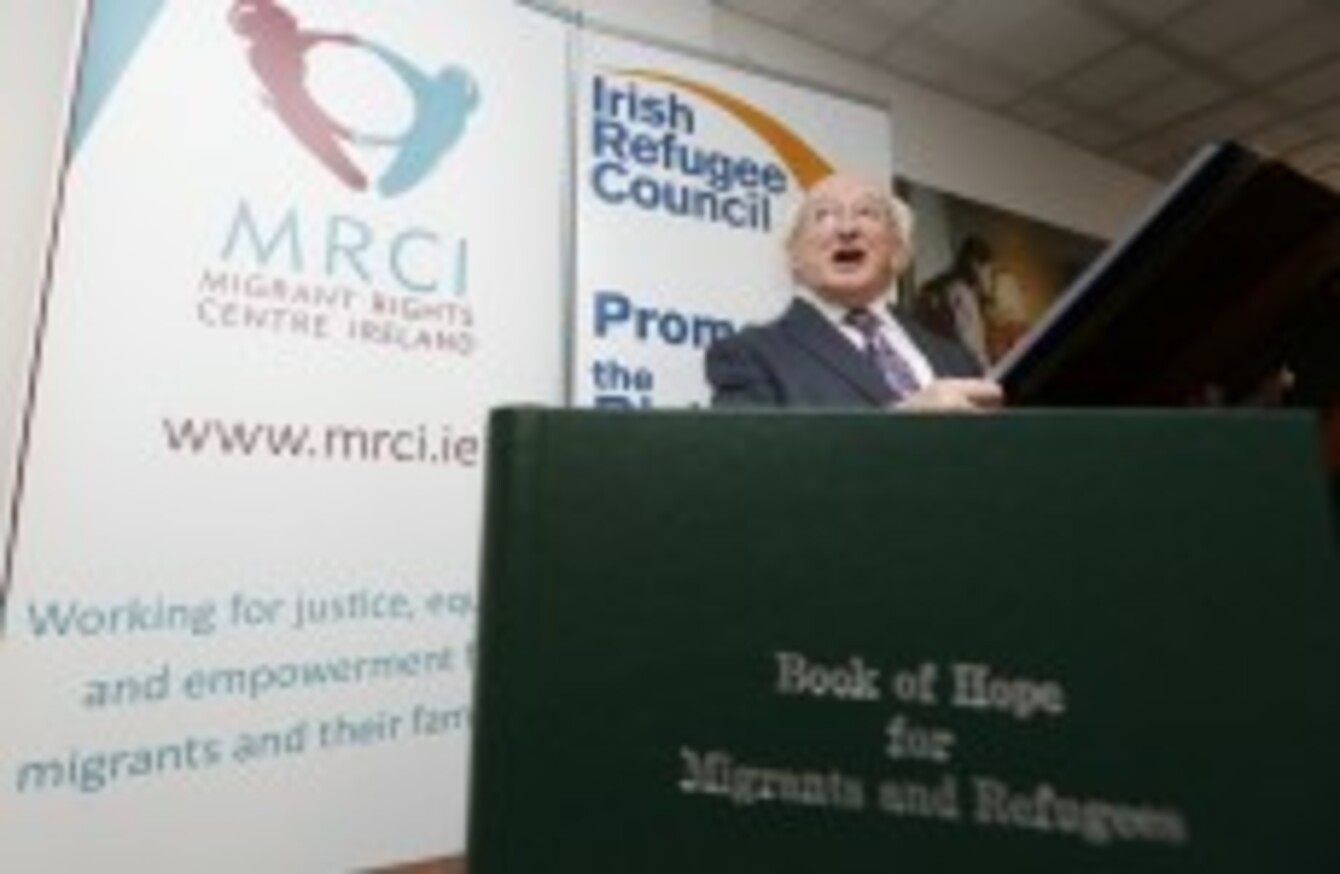 Image: Sasko Lazarov/Photocall Ireland
Image: Sasko Lazarov/Photocall Ireland
THE PRESIDENT SAYS that changes to how Ireland handles asylum seekers is "long overdue".
Michael D Higgins was speaking at the opening of the Joint Irish Refugee Council and Migrant Rights Centre Ireland offices in Dublin today.
He said that in the future, people will look back on how migrants were treated in Ireland.
In the Ireland of the future, we will be judged with reference to how our policies and practices respond to the plight of those who seek refuge here. We will be judged on how we treat those who present at our borders as strangers in difficulty, on how we respond to their stories as they seek our protection, and on the respect we afford them in the legal and administrative processes we oversee.
"On all of these dimensions the current high level of public interest and concern, and the openness to necessary adjustment and change is long overdue."
Higgins said that nations show "their strengths and weaknesses" in how they interpret international law in relation to asylum seekers.
He added that the discussions were "now urgent" and pointed out that an estimated 30,000 people are in Ireland undocumented.
"I believe that it is not unrealistic to conceive of a migration system based on a regime of support rather than one of deterrence, so that newcomers are enabled to achieve their potential and make their contribution to their new home society."
He praised both organisations for their work and said it was fitting that they be brought closer together.