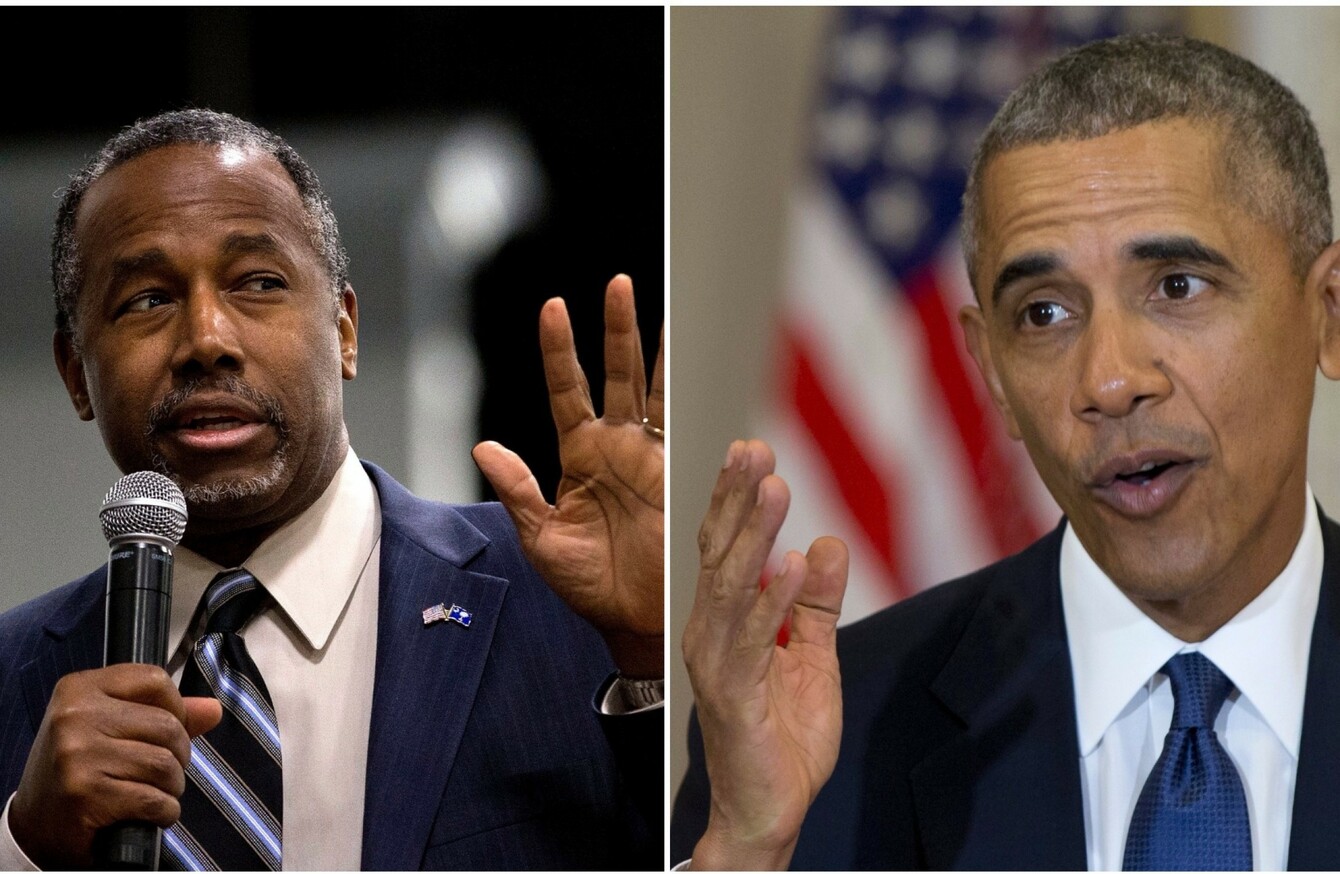 Image: AP Photo/Carolyn Kaster/ AP Photo/John Bazemore
Image: AP Photo/Carolyn Kaster/ AP Photo/John Bazemore
A REPUBLICAN PRESIDENTIAL candidate has claimed that President Barack Obama was "raised white".
Dr Ben Carson made the comments while speaking to US political news website Politico and argued that for Obama to claim to identify with the experience of black Americans was "a bit of a stretch".
Barack Obama was born to a white American mother and a black Kenyan father.
Source: Off Message/SoundCloud
Carson, both of whose parents are African-American, said:
"You know… like most Americans, I was proud that we broke the color barrier when he was elected, but I also recognise that his experience and my experience are night-and-day different. He didn't grow up like I grew up by any stretch of the imagination…
He's an "African" American. He was, you know, raised white. Many of his formative years were spent in Indonesia. So, for him to, you know, claim that, you know, he identifies with the experience of black Americans, I think, is a bit of a stretch.
Carson, at one time a contender in the race for the Republican nomination, has seen his profile slip and came last in the South Carolina primary on Saturday taking just 7.2% of the vote.
The retired neurosurgeon had a poor upbringing in Detroit before going to win plaudits for his medical career.